AGE OF UNION DONATES $50,000 TO SPONSOR ENVIRONMENTAL ART AT TORONTO BIENNIAL
Article

Age of Union Alliance, led by tech leader and environmental activist Dax Dasilva, is proud to announce a $50,000 gift to the Toronto Biennial of Art, Toronto's free city-wide art event focused on issues of climate change and the environment. Taking place through June 5th, 2022, the Toronto Biennial of Art is Canada's leading visual arts event focused exclusively on contemporary art from around the world. For 10 weeks every two years, local, national, and international Biennial artists transform Toronto and its partner regions with free exhibitions, performances, and learning opportunities. Grounded in diverse local contexts, the Biennial's city-wide programming aims to inspire individuals, engage communities, and contribute to global conversations.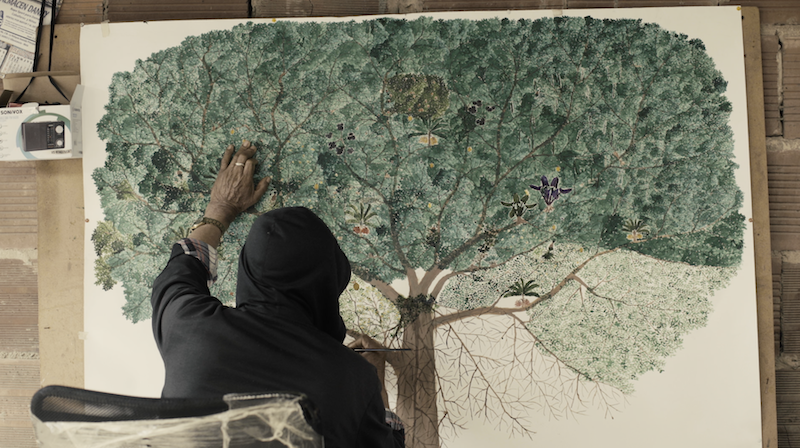 The second edition of the Biennial, What Water Knows, the Land Remembers, supports 36 artist projects, including 23 newly commissioned works, from artists from Toronto and across the world. Curated by Candice Hopkins, Tairone Bastien, and Katie Lawson, the Biennial explores locations near above-ground and hidden tributaries that channel water into Lake Ontario, as well as the ravines that shape the city's geography. Formed and informed by the most pressing issues of our time—racism, climate change, and the pandemic—Toronto's 2022 Biennial invites artists to challenge existing belief systems and imagine alternative futures.
Age of Union's gift will sponsor four specific artist exhibitions that address climate change and the environment as part of the Toronto Biennial's Artist Commissioning Program:
– Abel & Aycoobo (Wilson) Rodriguez – Abel, an elder of the Nonuya people, and his son, Aycoobo, collaborate on directing a documentary about what we can learn from plants, primarily with medicinal or transformative consciousness qualities.
– Ts̱ēmā Igharas & Erin Siddall – Igharas and Siddall's current collaborative work is on the actual and metaphysical landscapes of the north: Canada's nuclear histories, resulting in radioactive and environmental hazards, and the potential for future traumatic events consumed by corporatized resource extraction.
– Syrus Marcus Ware's Antarctica – Ware will showcase the final phase of his multi-year project that explores a near-future wherein Antarctica becomes the only habitable place on the planet otherwise ravaged by climate change as well as social and racial inequalities.
– Susan Schuppli's Learning from Ice – Schuppli examines the different knowledge practices shaped by the material and political conditions of cold with a specific focus on communities and environments in the Arctic region – looks at human rights violations related to cold, hypothermia, and legal claims for the right to be cold in a warming world.
The Biennial/TBA celebrated the opening of its second edition on March 25th, announcing Camille Turner as the recipient of its Artist Prize, recognizing an artist's outstanding contribution to the Biennial, and Aycoobo / Wilson Rodriguez as the recipient of the Emerging Artist Prize acknowledging a promising, early-career Biennial artist. With support from TBA donors and supporters like Age of Union, each recipient received a prize of $10,000 to further develop their impactful practices.
"The Toronto Biennial of Art is an internationally recognized contemporary visual arts event that is culturally connected and diverse. Its objective is to make contemporary art available to everyone, and aims to remove barriers, bridge communities, inspire learning, contribute to global conversations and amplify calls to action," said Dax Dasilva, Founder of Age of Union. "Sharing a vision of inspiring high-impact change and individuals on a global scale, Age of Union is proud to support this program that enables artists to realize their visions, and that provides a platform for diverse voices to speak to vital issues."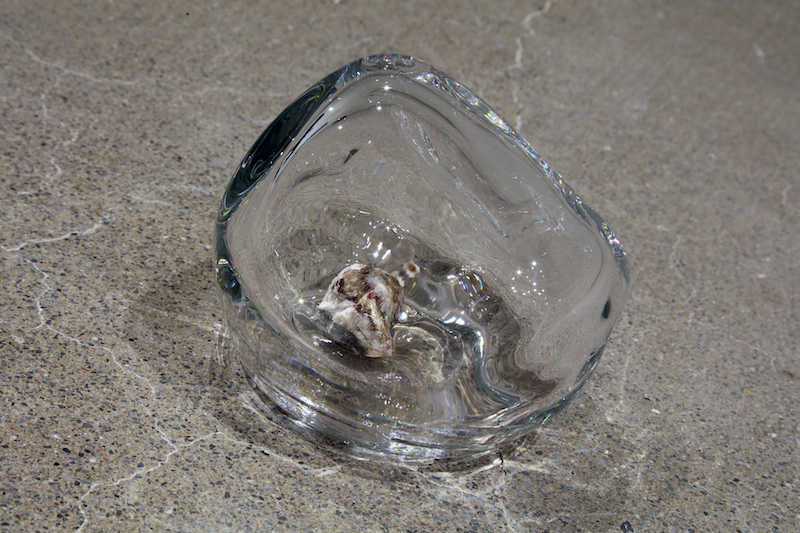 Coinciding with the Toronto Biennial of Art and to further reinforce its intent of inspiring high-impact change, Age of Union recently announced the opening of Earth Centre, the non-profit organization's new headquarters, and an environmental art exhibition space. With a similar mission to the Biennial/TBA, Age of Union's Earth Centre will use art to foster emotional connections between self and nature while providing teachings about critical environmental challenges around the world.
Age of Union's gift to the Biennial/TBA will contribute directly to artist fees, materials, installation, exhibition space, and public programs for these artist projects focusing on issues of climate change and the environment.
For more information, please visit torontobiennial.org.
Credits
Photos 1, 2 4, 5: Abel and Aycoobo Wilson Rodriguez
Photos 3, 6, 10, 11: Ts̱ēmā Igharas & Erin Siddall
Photo 7: Syrus Marcus Ware's Antarctica
Photos 8, 9: Susan Schuppli's Learning from Ice
More articles
America, News, Project

Nature Conservancy of Canada Protects iconic Baie-Saint-Paul Site With Age of Union Support
Read more about this article
News

Age of Union Joins Stand.earth in a Major Fundraising Campaign to Stop Old Growth Forest Logging in Western Canada
Read more about this article
Stories
of
change
and direct
action
from
the field