How One Woman and Her Community Stepped Up to Protect the Leatherback Turtle
Article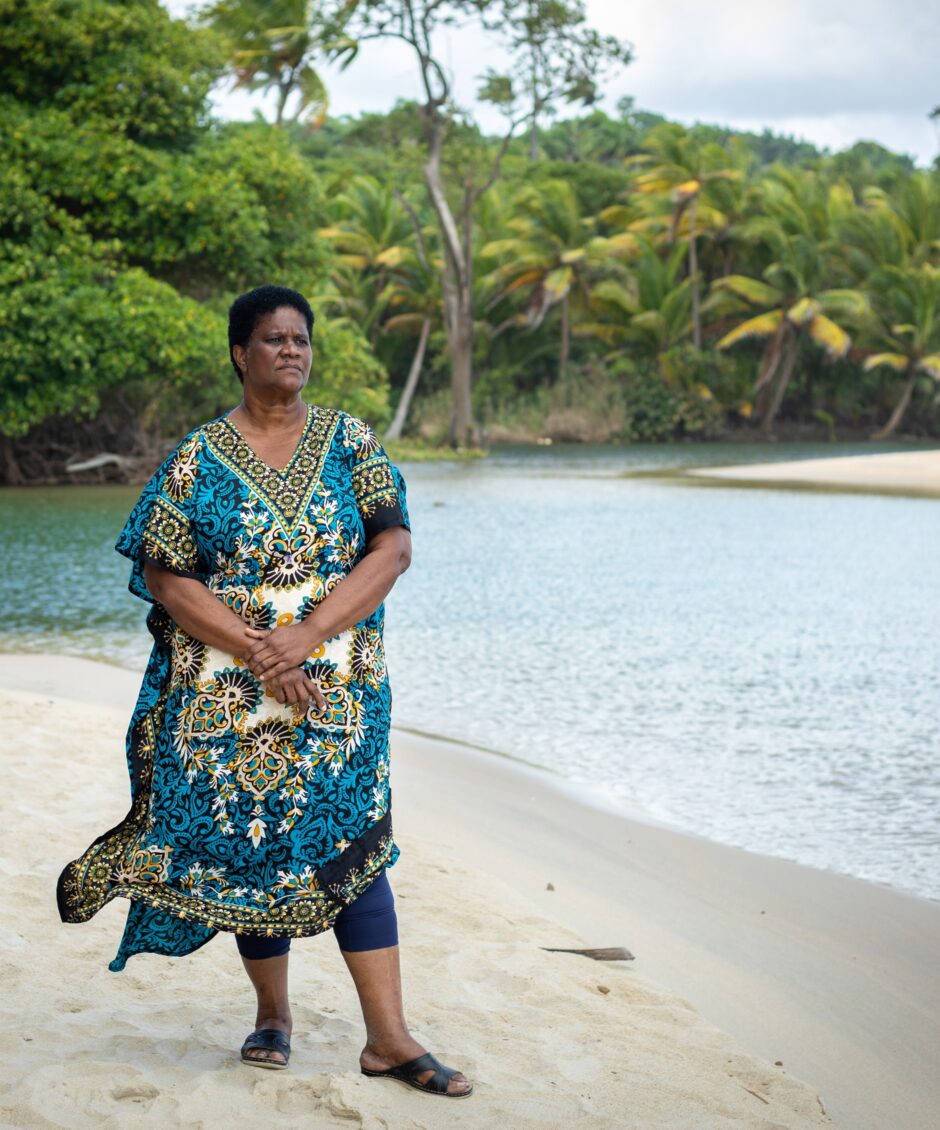 Founding member and Managing Director of Nature Seekers sits down with Age of Union to discuss the organization's protection of the leatherback turtle, her community's transformation, and leading as a woman in the conservation space. 
A founding member and the Managing Director of Nature Seekers, Suzan Lakhan Baptiste has many lessons to share when it comes to leading in the conservation space and what it took to get there. "A lot of people call me totally crazy,"  Lakhan Baptiste says of her work in Matura Beach, Trinidad, where the turtle conservation organization is based. "I'm totally crazy about the environment, my community, and making things happen." 
Since the launch of Nature Seekers, a non-profit community-based organization dedicated to protecting the leatherback turtle, the village of Matura has undergone a profound transformation. "When I first met Suzan," Age of Union Founder Dax Dasilva explains, "I was incredibly inspired by her determination and perseverance to help shift this coastal community in Trinidad from turtle poaching to turtle conservation."
Inspired by Lakhan Baptiste's leadership and the organization's impact, Age of Union announced a USD $1.5 million donation in September of 2022 to support Nature Seekers' work in protecting this species and its vital nesting grounds along Matura Beach. This week, Age of Union sat down with Lakhan Baptiste to learn more about Nature Seekers' success, her experience in the conservation space, and what she has learned from two decades of community activism.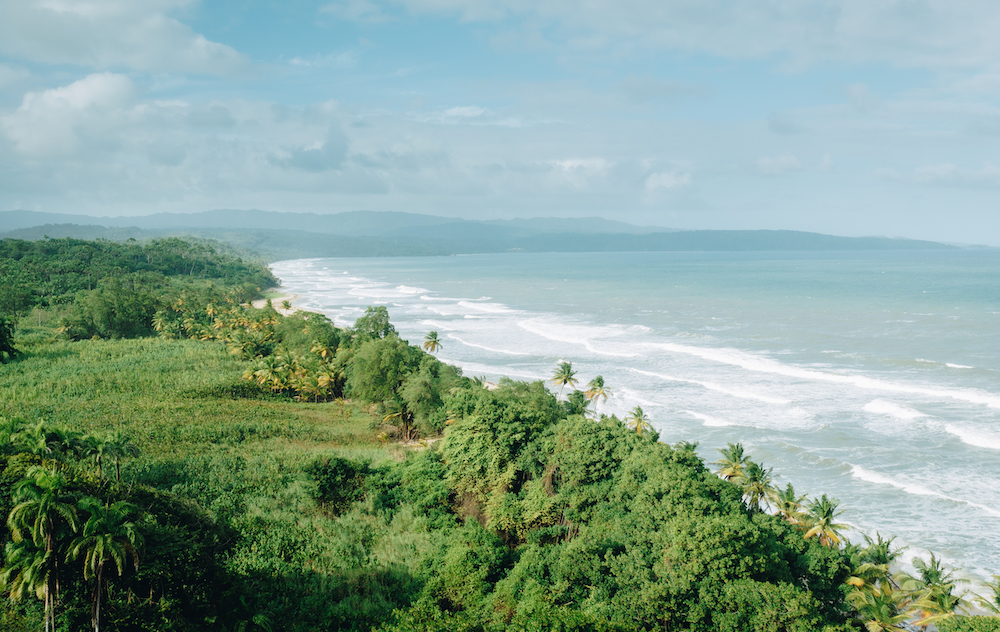 Suzan Lakhan-Baptiste was born in Matura, Trinidad, a rural village on the country's northeastern coast that is situated just a few kilometres from Matura beach — a famous nesting ground for leatherback turtles. When the Matura native was younger, turtle poaching was commonplace. As a young girl who spent much of her time playing on the beach, Lakhan Baptiste recalls seeing turtles slaughtered, their body parts selectively removed for food, sale, or fishing bait. "Matura Beach was a free-for-all," she remembers. "When I look back, it was like a graveyard. Matura Beach was littered with carcasses… It was a real carnage and wastage."
In 1989, the nation's Forestry Division designated Matura Beach a protected area and put a callout encouraging willing citizens to join them — albeit on a volunteer basis — to enforce these new measures and protect the endangered species. Motivated by the call, Lakhan Baptiste and a few like-minded villagers began patrolling the beach. Every night, they would leave the village, travel three kilometres by foot to the sea, and line the shore, using their flashlights sparingly to preserve the battery. 
The group would become known as Nature Seekers' founding members. In their early days, Lakhan Baptiste recalls several altercations with poachers and government officials failing to enforce the new environmental policies. "As I walked the beach, they would call me the crazy woman, the turtle police," she said. The group also faced resistance in Matura village. "[People in the community] would tell me we needed biologists and scientists to come in, that a community girl like me couldn't really do something positive."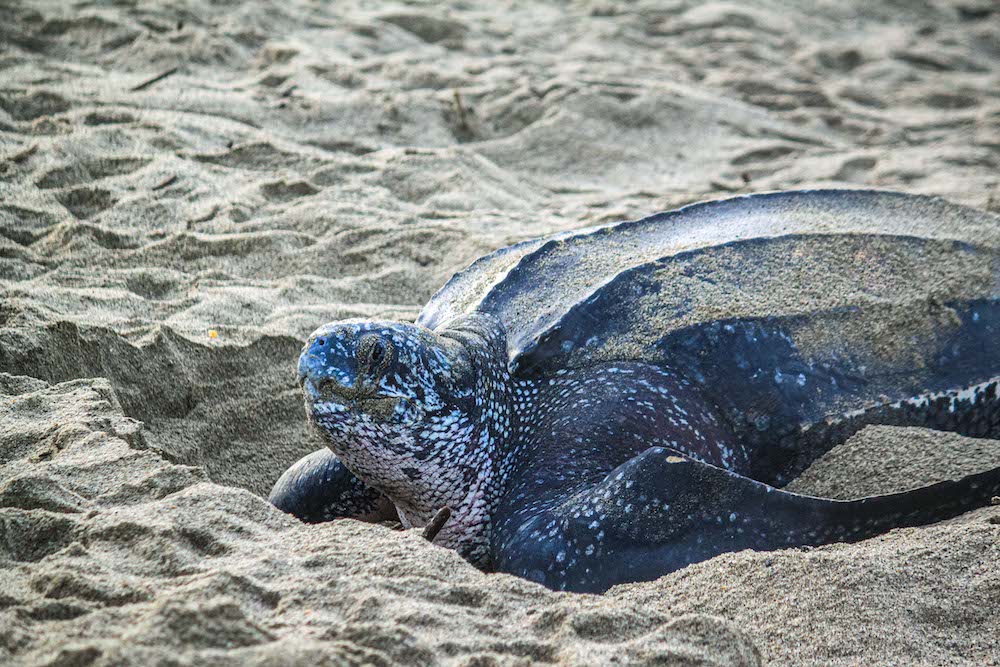 Steadfast in their commitment, the group carried on with their nightly surveillance patrols and began holding meetings in Matura's local community centre. "Constantly, we would engage the community," Lakhan Baptiste explains. "We never got into a proud approach." Nature Seekers' Managing Director remembers one instance in which a group of eight men were arrested for stealing turtle eggs on the beach. Under the Forestry Division's updated policy, the men now faced six months of prison and a hundred-thousand-dollar fine. Lakhan Baptiste stepped in to negotiate another outcome: In lieu of prison time and a monetary penalty, the men would join Nature Seekers and assist them in their nightly surveillance. 
Over the years, Lakhan Baptiste has become convinced that educating the public, engaging the community, and understanding the socio-economic nature of this work was instrumental in shifting her small community from poaching to conservation. Part of this effort began by underlining the prehistoric significance of the leatherback turtle. "When dinosaurs roamed the Earth, these turtles were nesting," Lakhan Baptiste says. Once her organization demonstrated that the turtles could generate sustainable employment in both the eco-tourism and environmental sectors, they started to gain support from the community at large.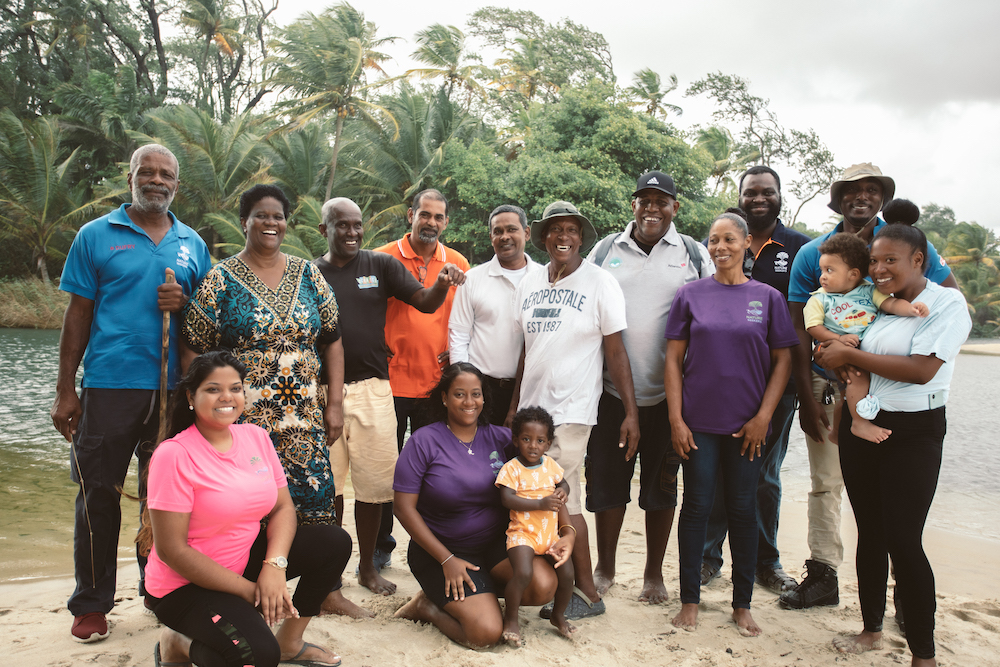 Today, the Matura native says she is proud of her village, the volunteers who have joined the movement, and what she refers to as the paradigm shift that has occurred within her community. "We've gone from a graveyard [of turtles] to an active maternity ward, where you see hundreds of females [nesting] on a nightly basis," Lakhan Baptiste explains. "I have seen children of poachers who are now conservationists." The fact that Nature Seekers' has also hired and trained employees to conduct research and collect data on the endangered species has furthered the community's interest in the conservation initiative. "I am proud to say we have become citizen scientists in our own community."
Lakhan Baptiste does not shy away from discussing the ongoing challenges of working in conservation, citing the lack of financial, technical, and policy-based support. While eco-tourism pays for itself, scientific research and data collection do not. For Nature Seekers and other similar organizations to continue advancing research on endangered species like the leatherback turtle, they need to ensure the funding to do so. In many ways, this is a policy issue, Lakhan Baptiste explains: "[We need] support from the policymakers in our country — they need to understand that we are custodians of this resource."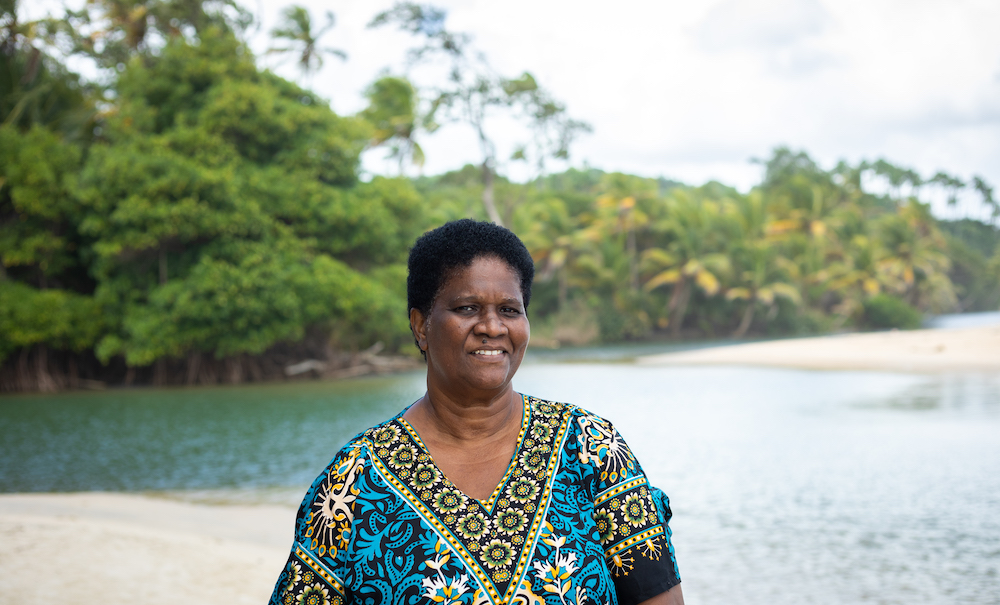 But despite the many challenges, Lakhan Baptiste champions the importance of local activism and community engagement. When asked how she promotes Nature Seekers and gets people involved, Lakhan Baptiste says the residents of Matura always come first. "Firstly, we do it in our own rural community because we want our community to be stewards, we want the community to be proud of our resources, we want our community to be the persons responsible for the conservation of sea turtles in Matura… So we have an ad out [in Matura]," she says, smiling, "for all persons who are interested in becoming totally turtle-crazy, like us."
Article written by

Daphne Rustow
As a Content Producer for Age of Union, Daphne looks for the stories at the heart of our partner projects and finds the best way to bring them to life. She brings a decade of experience in documentary film, breaking news, and animation, working both in production and post. She is keen on finding compelling visuals and strong characters — and is particularly interested in the ethics of documentary filmmaking and content production.
More articles
America, News, Project

Nature Conservancy of Canada Protects iconic Baie-Saint-Paul Site With Age of Union Support
Read more about this article
News

Age of Union Joins Stand.earth in a Major Fundraising Campaign to Stop Old Growth Forest Logging in Western Canada
Read more about this article
Stories
of
change
and direct
action
from
the field