The Jane Goodall Legacy Foundation Welcomes Dax Dasilva to its Council for Hope, Goodall and Dasilva Travel to the Brazilian Amazon to Explore Partnerships with Indigenous Communities
Article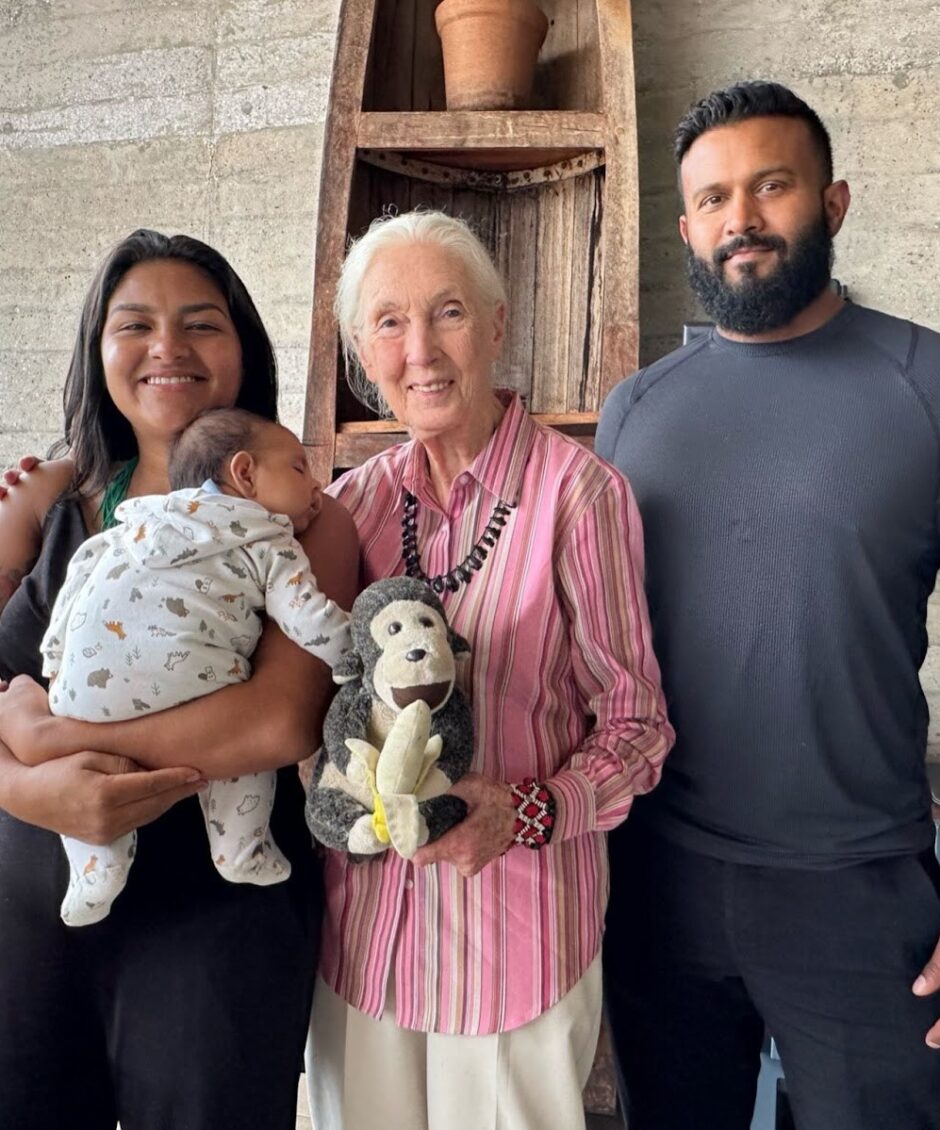 The announcement follows Goodall's first in-depth visit to the Amazon forest alongside tech entrepreneur and conservationist Dax Dasilva. They discussed plans to start Roots & Shoots programs in Amazonian Indigenous communities to empower young people to make change.
MONTREAL, Nov. 9, 2023 /CNW/ – As of October 2023, Vancouver-born tech entrepreneur and environmentalist Dax Dasilva has joined The Jane Goodall Legacy Foundation's Council for Hope, a group of highly respected and influential individuals from the fields of conservation, science, business, government, media and the arts with a shared mission for protecting our planet and perpetuating Jane's legacy as an everlasting force for good. As part of the Council, Dasilva will be available for consultation and advice.
Dax Dasilva is widely recognized for his contributions to the fields of technology and conservation. He founded Age of Union, a non-profit environmental alliance that supports and makes visible a global community of changemakers working on the ground to protect the planet's threatened species and ecosystems. This aligns with Jane Goodall's core mission: To study and protect primates and other wildlife; to conserve habitats; to empower communities to improve their lives so that they can then act as stewards of the natural world; and to empower young people, from kindergarten to university and beyond, through Jane Goodall's Roots & Shoots program that is now active in 70 countries. Members choose projects to help people, other animals and the environment.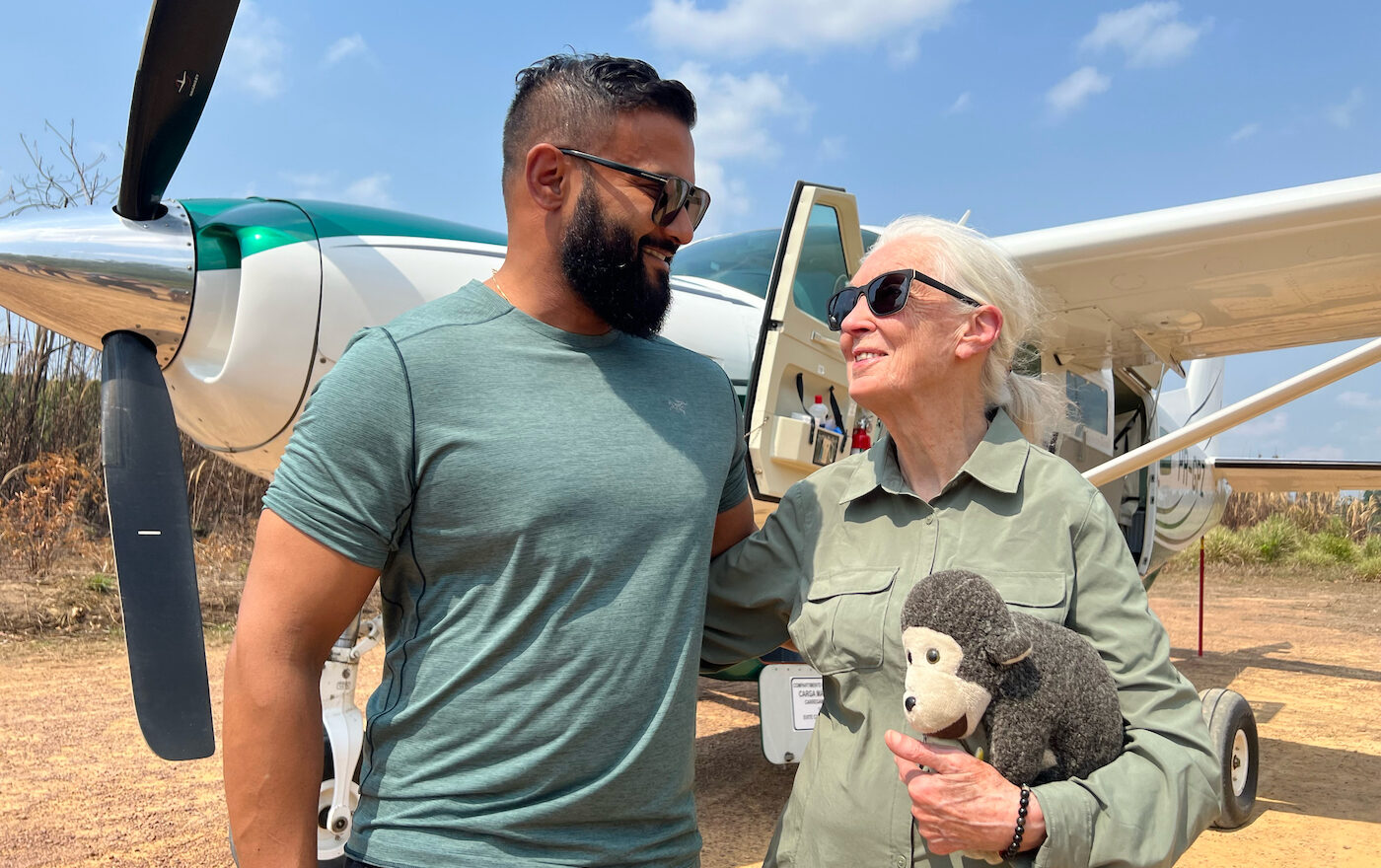 The Jane Goodall Legacy Foundation (JGLF) was established to build up an endowment that will ensure the pioneering work of Jane Goodall, now carried out by the 26 chapters of the Jane Goodall Institute (JGI) and will continue after her death.
"I am delighted to welcome Dax Dasilva into the Council for Hope," said Jane Goodall. "His commitment to conservation is truly inspirational, and he brings a wealth of technical and practical knowledge and experience from Africa and particularly from Latin America to the Council."
"It is an immense honour to join the Council for Hope and be part of an organization with such a profound commitment to the betterment of our planet," says Dax Dasilva, founder of Age of Union. "Dr. Jane Goodall's tireless work in the fields of conservation and humanitarianism has always been an inspiration to me, and I look forward to contributing to her legacy."
In late October, after joining the Council for Hope, Dasilva journeyed with Goodall deep into the Amazon rainforest, one of the most biodiverse terrestrial habitats on Earth. The purpose was to visit Juma Xipaia, founder of the Juma Institute, based in the Kaarimã Village within the Indigenous Territory of the Xipaya, located in Brazil's Pará state. This journey was facilitated by filmmakers Richard and Anita Ladkani of Malaika Pictures, who have been shooting a documentary in the Amazon over the past three years.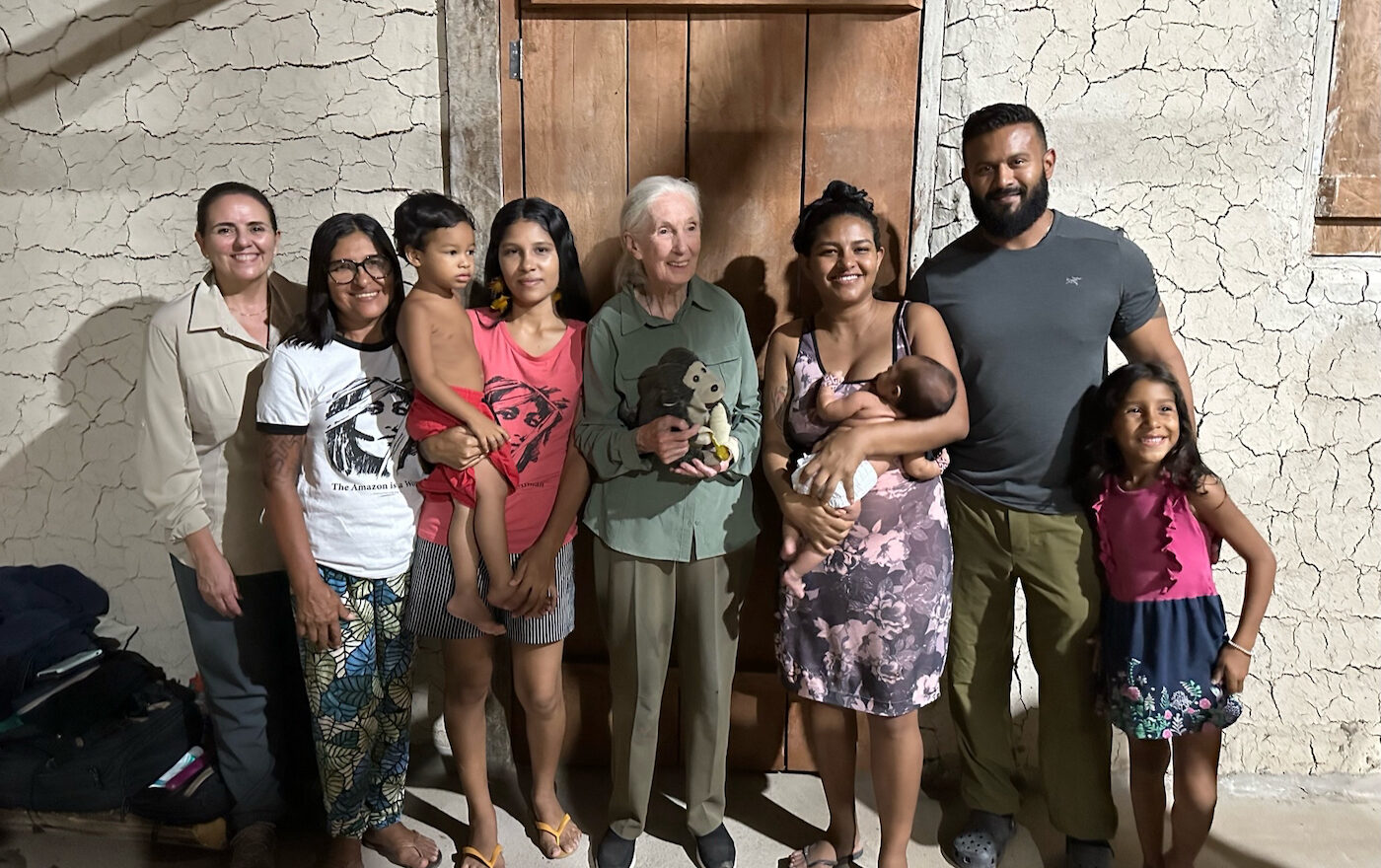 Dax Dasilva and Jane Goodall started mapping out plans for a partnership between Age of Union, JGI and the Juma Institute, envisioning a new Roots & Shoots program in the Brazilian Amazon, which could help empower Indigenous youth with the knowledge and tools to safeguard their ancestral lands and pass down their traditions to the next generation of changemakers. With a shared commitment to conservation, Dasilva and Goodall hope to work together in the Amazon to offer Indigenous leaders the tools and resources to strengthen young leaders in the preservation of their land and cultural heritage for generations to come.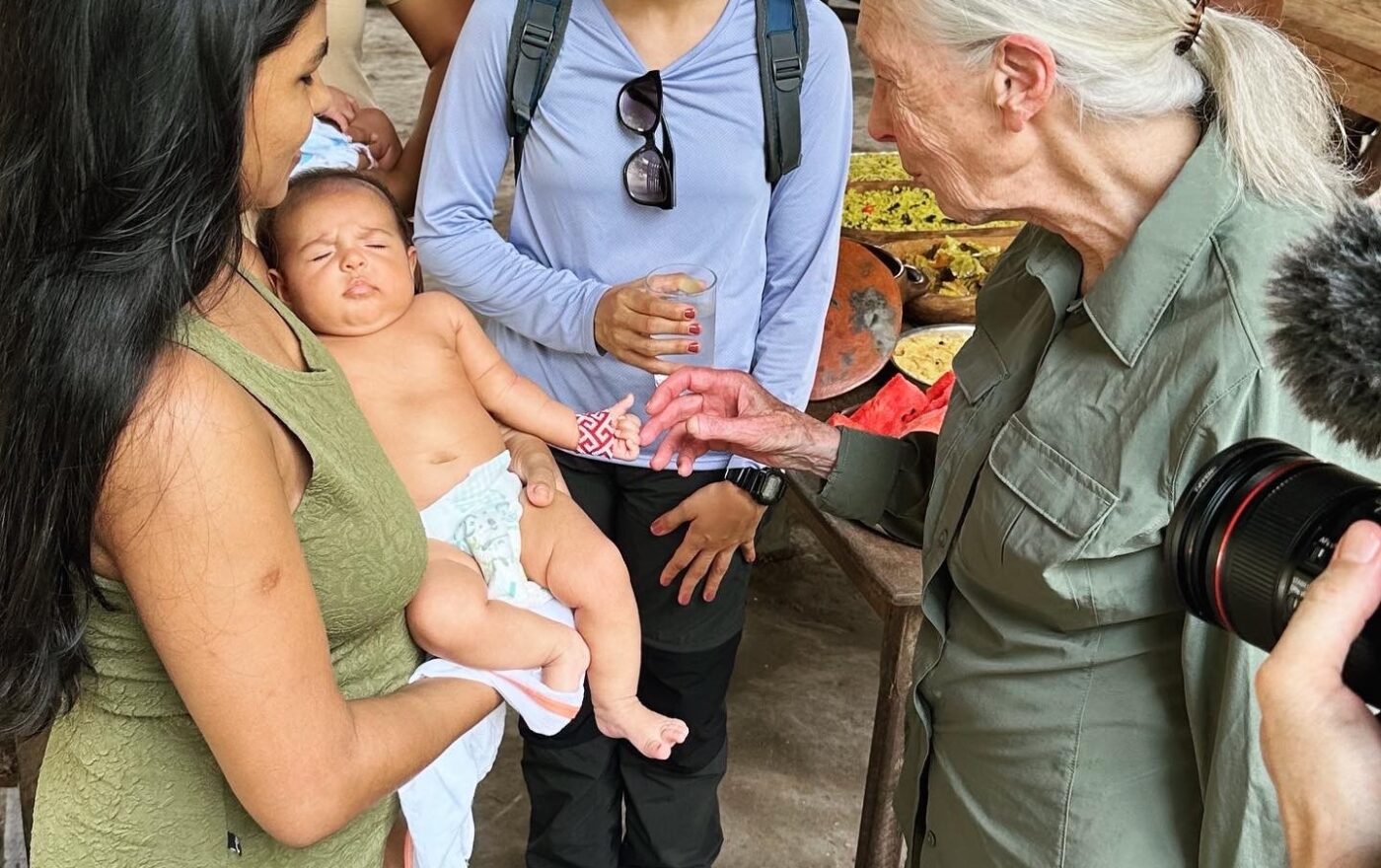 For Juma Xipaia, initiatives that empower young Indigenous people are fundamental since the fight for the forest, sustainability, climate, and the future of the planet has no borders, gender, race or colour. "It's everyone's fight," says the young leader.
"What we inherited from our ancestors is this ancient knowledge that people call ecological intelligence and this rich forest that produces 20% of the planet's fresh water and 25% of its terrestrial biodiversity. The forest is threatened, it's essential to prepare our young people to continue this legacy that is not only ours but of all humanity."
Dasilva has extensive knowledge of these regions as Age of Union has partnered with on-the-ground conservation groups such as Junglekeepers in the Peruvian Amazon to safeguard the forest while working to establish an uninterrupted conservation corridor between surrounding national parks and Indigenous territories.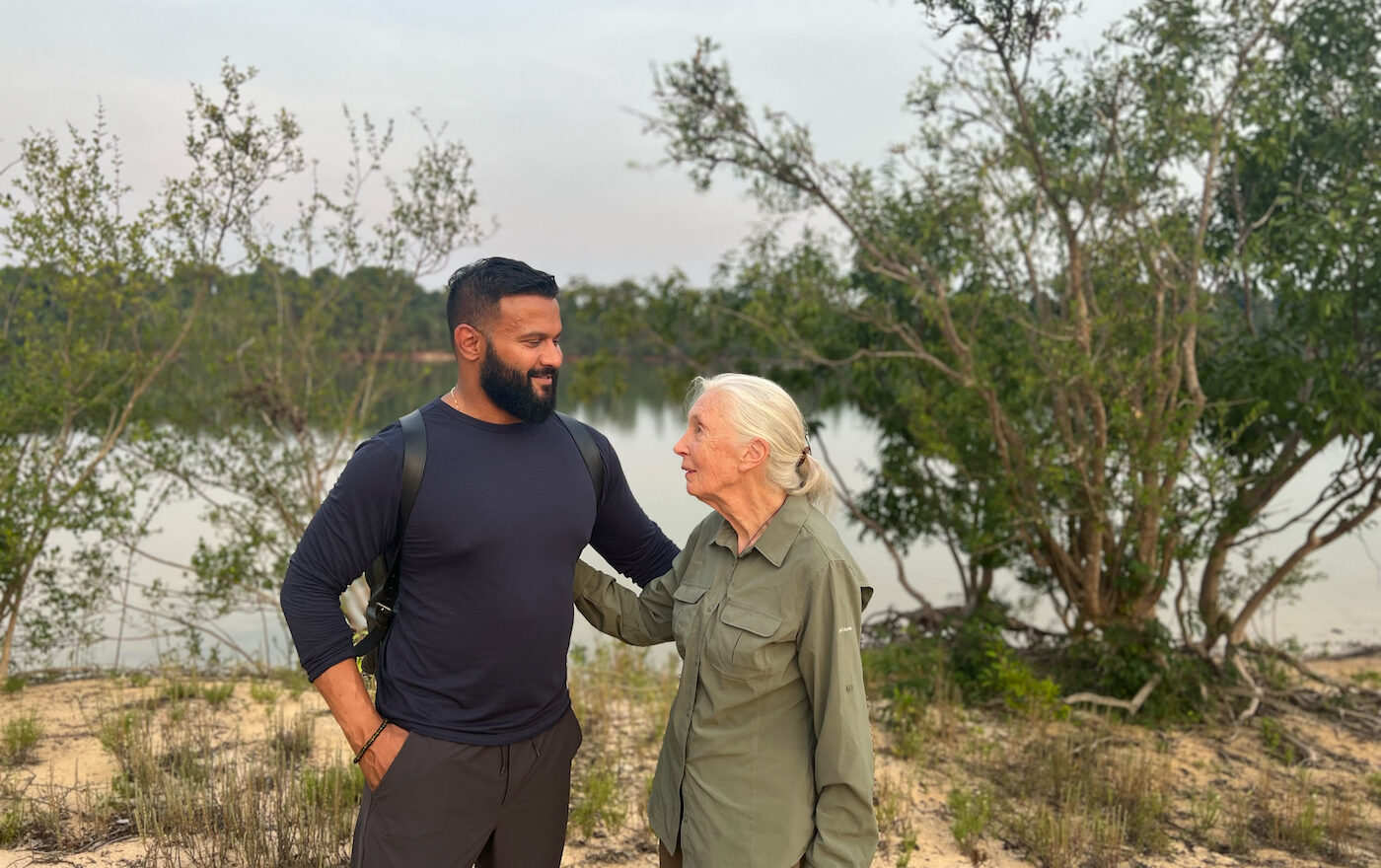 About Age of Union Alliance
Age of Union is a non-profit environmental alliance that supports and makes visible a global community of changemakers working on the ground to protect the planet's threatened species and ecosystems. Launched in October 2021 by tech leader and environmental activist Dax Dasilva in Montreal, Canada, Age of Union seeks to ignite a flame within every person through conservation efforts that solve critical environmental challenges around the world and inspire high-impact change by showing the positive impact that every individual can make.
For more information, please visit: AgeofUnion.com
On social media: Facebook, Instagram, YouTube, and Twitter 
About The Jane Goodall Legacy Foundation
The Jane Goodall Legacy Foundation was established in June 2017 in Geneva, Switzerland to create an endowment to ensure the future security of Jane Goodall's lifetime of work so that future generations can be the beneficiaries of a healthier and more prosperous planet.  It is governed by a board chaired by Dr. Jane Goodall, DBE supported by an Executive Director.
For more information, please visit: Janeslegacy.org
On social media: LinkedIn
About The Juma Institute
The Juma Institute was created in October 2020 by the Indigenous leader Juma Xipaia. It is a non-profit organization focused on the protection of the forest, human rights, heritage, intellectual property and territories of Indigenous peoples and traditional communities within the Brazilian Amazon. The Juma Institute's mission is to preserve the Amazon Forest through strengthening the Indigenous worldview.
For more information, please visit: institutojuma.org
On social media: Instagram, LinkedIn
For further information: Press Contact: Alexandra Ricciardella, [email protected], +1-647-407-3600
More articles
America, News, Project

Expansion of Protected Forest and Wetland in Quebec Marks a Milestone in Collaborative Conservation
Read more about this article
Stories
of
change
and direct
action
from
the field