Here's What 6 People Had To Say After Watching CAUGHT in Paris
Article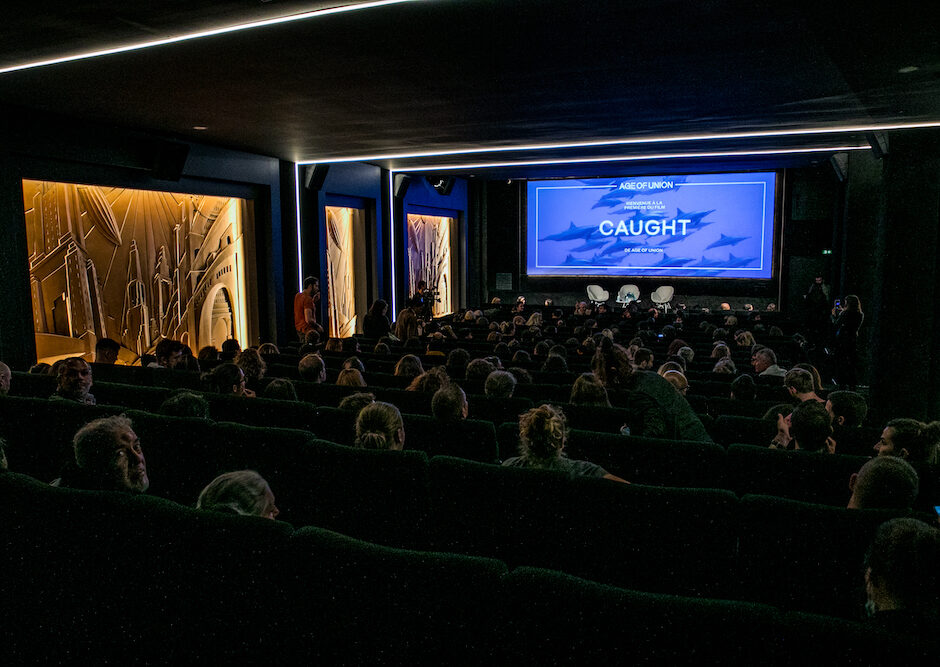 On Oct. 22, Age of Union debuted its latest documentary, CAUGHT, in Europe. Screened to a full house at the Grand Rex in Paris, the film shows the shocking consequences of overfishing, excess consumerism, and the depletion of oceanic ecosystems through a raw, unfiltered look at boots-on-the-ground activism.
Shortly after the screening followed a panel discussion featuring Sea Shepherd France's Lamya Essemlali and Marion Crecent, moderated by French journalist Frank Dalmat. The conversation left the audience with much to reflect on — from the scale of the issue to the impact every individual can have on addressing it.
Here's what 6 people from the audience had to say about CAUGHT.
Blanche D.
"I think this documentary was fascinating because the collapse of species and problems related to human activity doesn't just happen elsewhere. It happens right here and our impact has consequences all around us. Personally, I live in La Rochelle, and knowing that these environmental threats and problems related to human activities are so close to my home and that I wasn't aware of them — even though I work in this field — is quite a shock for me. I didn't know that 10,000 dolphins were killed every year and that fishing and overfishing had  [such] consequences. The second thing that stuck with me was the difference between, on the one hand, the $35 billion budget allocated to fishing, and, on the other, the harm made to the 300,000 cetaceans, which are keystone species that support ecosystems … A third issue that I think is important to highlight is the French legislation that allows the capture and release of cetaceans without any consequences, with this notion of bycatch. That's outrageous."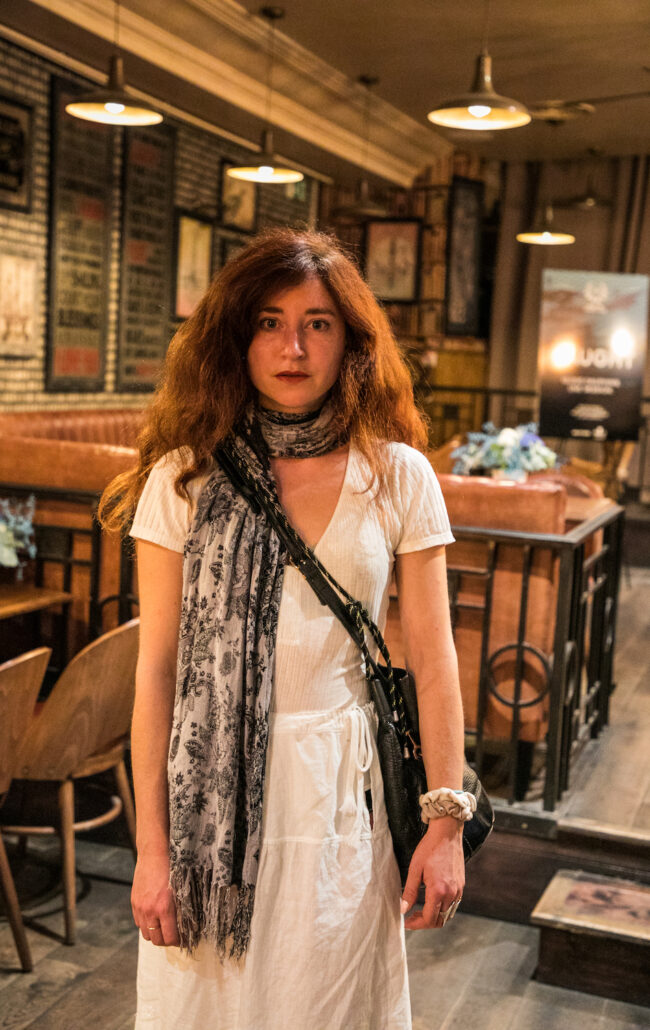 Justine C.
(pictured below on the left)
"I learned a lot of things I didn't know. I didn't know that so many dolphins were caught in fishing nets, leading to their death. I find it sad. It was a shock to me to learn that this was happening. That's what hit me. I am very careful about eating fish, so I was aware of that. But I wasn't aware of the amount of fish caught — that's the thing about consumers: we really don't know what's in our plates."
Bastien C.
(pictured below on the left)
"This documentary made me aware of the reality of what's going on in the fishing industry because I had no idea about it. It struck a chord with me. I was not aware that dolphins were being caught by mistake, especially in France."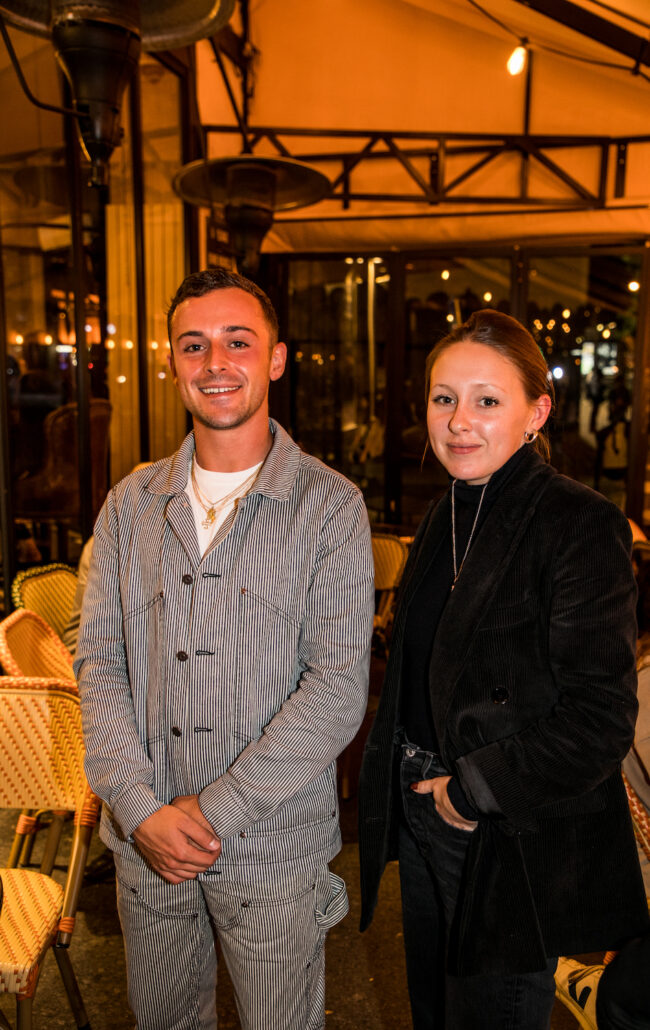 Bruno R.
(pictured below on the left)
"I was very impressed by the subject matter of the documentary. I didn't know about the situation with dolphins; I didn't think there were any in France, nor did I know about overfishing. Lamya impressed me: I found her quite right, passionate, and true to herself. The panel discussion and having her speak in person convinced me even more. I had a great time. I learned a lot, and it makes me want to act."
Mathéo R.
(pictured below on the right)
"There were moments when I almost wanted to cry. It was moving and powerful. It made me think about the situation: I didn't know that we had so much impact on the environment, nor that we had such a large fleet of fishing boats, and that French legislation failed to address the issue. People my age have a lot of expectations about politics and change: we all share the same environmental consciousness and desire for change."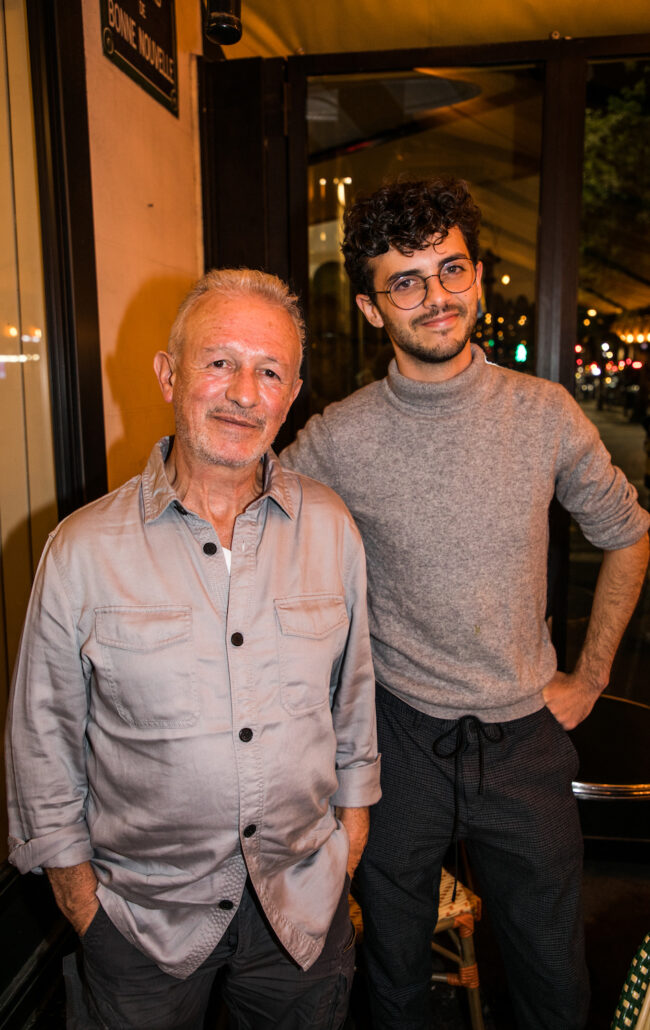 Élisa C.
"Tonight, I've learned to accept the role I play in all of this. I've been reflecting on the way I act as a consumer — from clothes to food — for a while now. Realizing that what's on my plate isn't vital makes me realize that there's no point in buying it. The matter of individual accountability really hit home — and that's what I'm taking away from this evening."
Credits
All photos by Aurore Vinot.
Article written by

Sarah El Gharib
More articles
America, News, Project

Nature Conservancy of Canada Protects iconic Baie-Saint-Paul Site With Age of Union Support
Read more about this article
News

Age of Union Joins Stand.earth in a Major Fundraising Campaign to Stop Old Growth Forest Logging in Western Canada
Read more about this article
Stories
of
change
and direct
action
from
the field