Safeguarding One of the Largest Wetlands in the Gaspé Peninsula
Article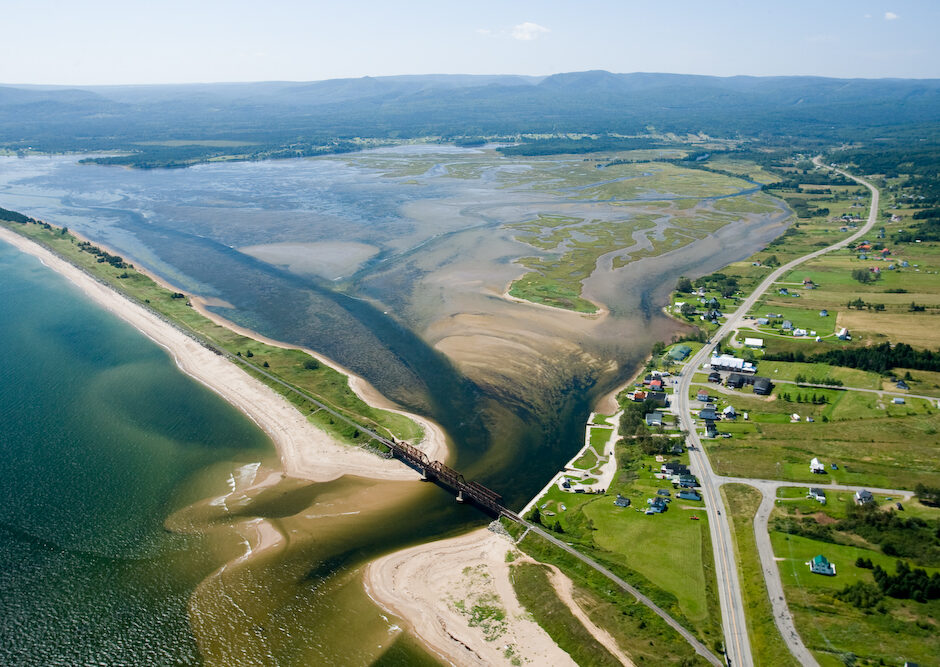 On an unusually stormy day in the middle of July, Age of Union joined representatives from the Nature Conservancy of Canada (NCC) in the Gaspé Peninsula in Quebec to inaugurate the restoration of an ecologically unique strip of land. 
On an unusually stormy day in the middle of July, Age of Union joined representatives from the Nature Conservancy of Canada (NCC) in the Gaspé Peninsula to inaugurate the restoration of an ecologically unique strip of land. 
At the tip of the Gaspé Peninsula, in Quebec, Canada, where the Saint Lawrence River spills out into the Atlantic Ocean, lies the Barachois of Malbaie – an ecologically dense wetland area, where a brackish body of water is guarded by a six-kilometre-long sandbar. 
"As a global environmental alliance, we are grateful and honoured to be supporting the restoration of one of the largest and best-conserved wetlands in the Gaspé Peninsula," announced Age of Union Founder Dax Dasilva. "It's more important, now than ever, to be preserving our natural resources and surroundings and ensuring we're taking immediate action into restoring areas impacted by environmental aggressors such as erosion and climate change."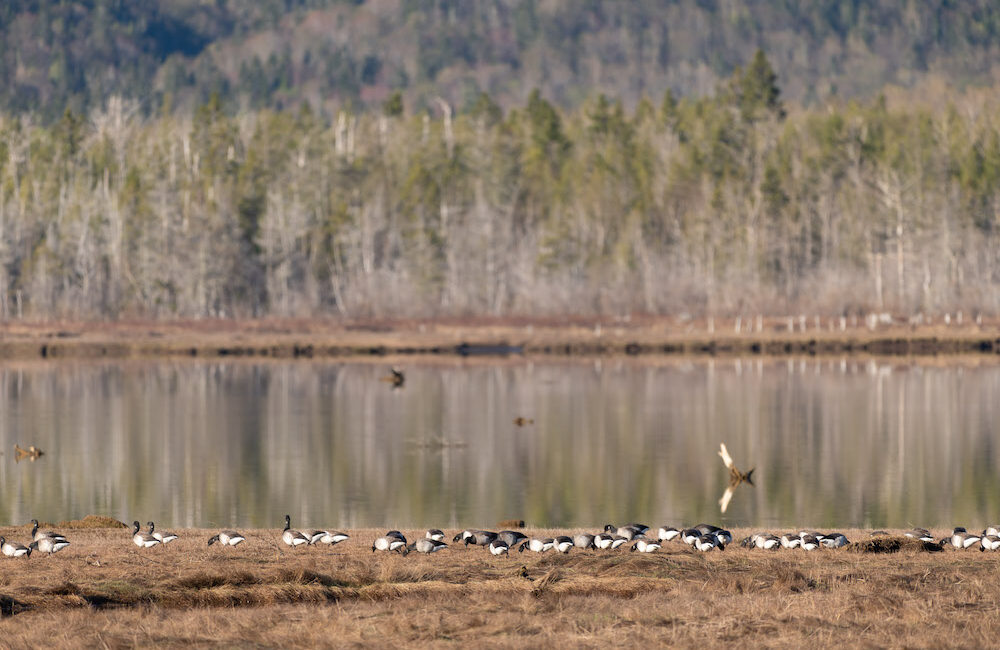 The Saint Lawrence is one of Canada's most treasured landmarks — a grand river and estuary which links the Great Lakes to the Atlantic Ocean and meanders through hundreds of kilometres of land. Approximately a quarter of the planet's freshwater reserves flows through the river, and over 45 million people live in its basin, making it one of the most significant ecosystems on earth and one of the most important commercial waterways in the world. NCC, which has helped preserve 15 million hectares of land across the country to date, has long been dedicated to protecting the Saint Lawrence River and its various ecosystems. Inspired by the organization's actions, Age of Union pledged $3 million over five years in order to support NCC's mission of rehabilitating and restoring natural habitats along the river. Specifically, this contribution is intended for land acquisition of ecosystems, habitat rehabilitation programs, and engagement with local communities.
The Barachois of Malbaie is one of the many natural habitats that has benefitted from this initiative. Its sandbar, which facilitates a mix of freshwater and ocean water, produces a unique environment recognized for its ecological value. 
"It's an absolutely exceptional environment," says Olivier Perrotte-Caron, Project Manager for Eastern Quebec at NCC. "It is one of the largest and best-preserved coastal wetlands in the Gaspé and even in Quebec."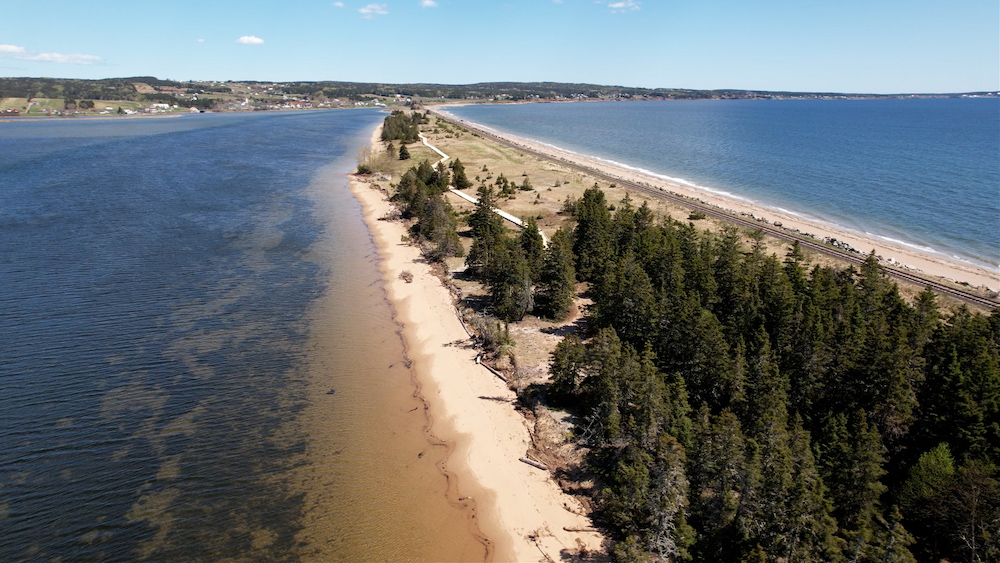 The Barachois' sandbar hosts two distinct environments. While its coastal forest allows wildlife to find refuge and nourishment, its dune meadows provide animals with prime hunting grounds and unobstructed views. The dynamic aquatic environment surrounding the sandbar results in a highly diverse ecosystem that hosts a wide variety of endemic species. The area is home to 240 bird types, a host of freshwater and oceanwater fish — including the Atlantic salmon — and an important migratory stop-over for various species. Unsurprisingly, the Barachois has also become an attractive tourist destination. Previously used as a camping ground, the area suffered from artificial erosion, as human interference threatened the fragile network of plants that hold the sandbar together.  
NCC and local volunteers have dedicated their time to restoring the sandbar and preserving this rich and delicate ecosystem for many years. During Age of Union's visit this past July, the organization celebrated the project's most recent developments, including planting 1,000 white spruce trees and 400 ammophila plants, or "beachgrass," which play a key role in offsetting erosion and strengthening the sandbar. The team has also introduced three sand catchers in the area in order to stabilize and rebuild the dunes. Finally, a 520-metre-long footbridge has been built along which visitors can admire the Barachois from designated viewing platforms and reach the beach via two access ramps. 
"It's an amazing vantage point to be out on the boardwalk — to be able to see over to the Atlantic and then back several kilometers to the actual shoreline because you get a sense of the Barachois and its size," says Dax Dasilva. "The footbridge allows you to see a natural wonder without damaging nature — rather than just converting the land back to an area that's walled off from people, the project allows people to fall in love with nature by giving them access to it."
Credits
Image 1: © Plein Ciel
Images 2 & 3: © DanielTphoto
Article written by

Daphne Rustow
As a Content Producer for Age of Union, Daphne looks for the stories at the heart of our partner projects and finds the best way to bring them to life. She brings a decade of experience in documentary film, breaking news, and animation, working both in production and post. She is keen on finding compelling visuals and strong characters — and is particularly interested in the ethics of documentary filmmaking and content production.
More articles
America, News, Project

Expansion of Protected Forest and Wetland in Quebec Marks a Milestone in Collaborative Conservation
Read more about this article
News

The Jane Goodall Legacy Foundation Welcomes Dax Dasilva to its Council for Hope, Goodall and Dasilva Travel to the Brazilian Amazon to Explore Partnerships with Indigenous Communities
Read more about this article
Stories
of
change
and direct
action
from
the field