'Wildcat' Producers Melissa Lesh and Trevor Frost on the Intersection of Conservation and Mental Health in Film
Article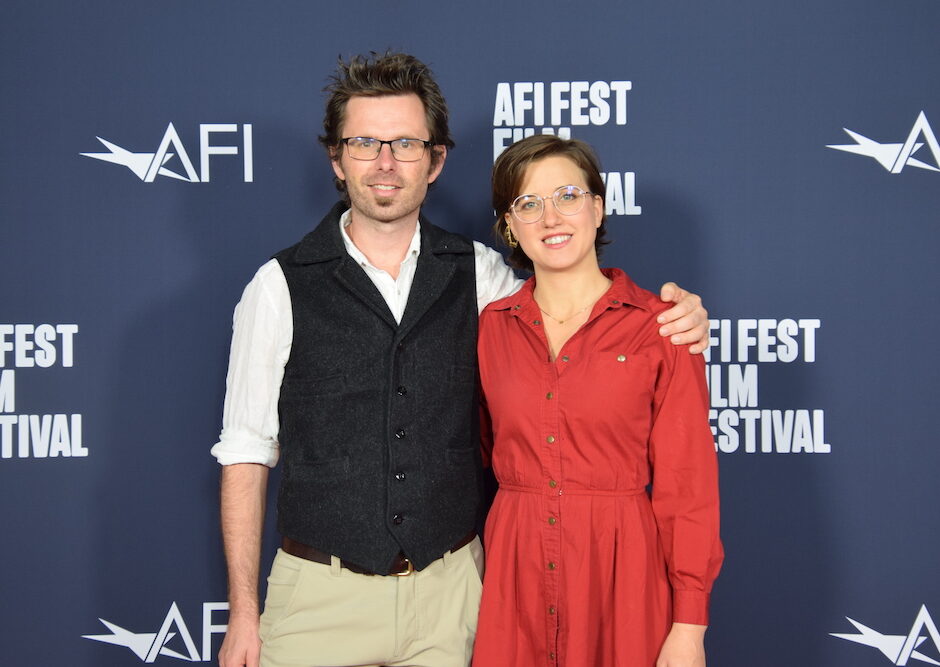 Just ahead of the release of their newest film, Lesh and Frost sat down with Age of Union, to talk about the ups and downs of working on their first feature film, how to draw boundaries, and their journey following ocelots in the Amazon rainforest.
Wildcat, coming to theatres on Dec. 23 and Amazon Prime Video on Dec. 30, follows young veteran Harry Turner, who finds a new life's purpose through his journey to the Peruvian Amazon. Reeling from severe trauma after serving in Afghanistan, Turner journeys to the jungle and finds himself on the path to healing while volunteering at a wildlife rescue centre and caring for baby ocelots with American Ph.D. student Samantha Zwicker. The producers of the film, Melisha Lesh and Trevor Frost, happened upon Turner and his story and immediately got involved, using their filmmaking and storytelling skills to highlight Turner's story of resilience and hope while shedding light on topics such as mental health and environmental conservation.
Age of Union has the privilege of being a Co-Executive Producer of the film, with Founder Dax Dasilva having worked with Lesh and Frost in the Las Piedras river as the producers and directors on the environmental organization's short film The Heart of A Mission within the same timeframe.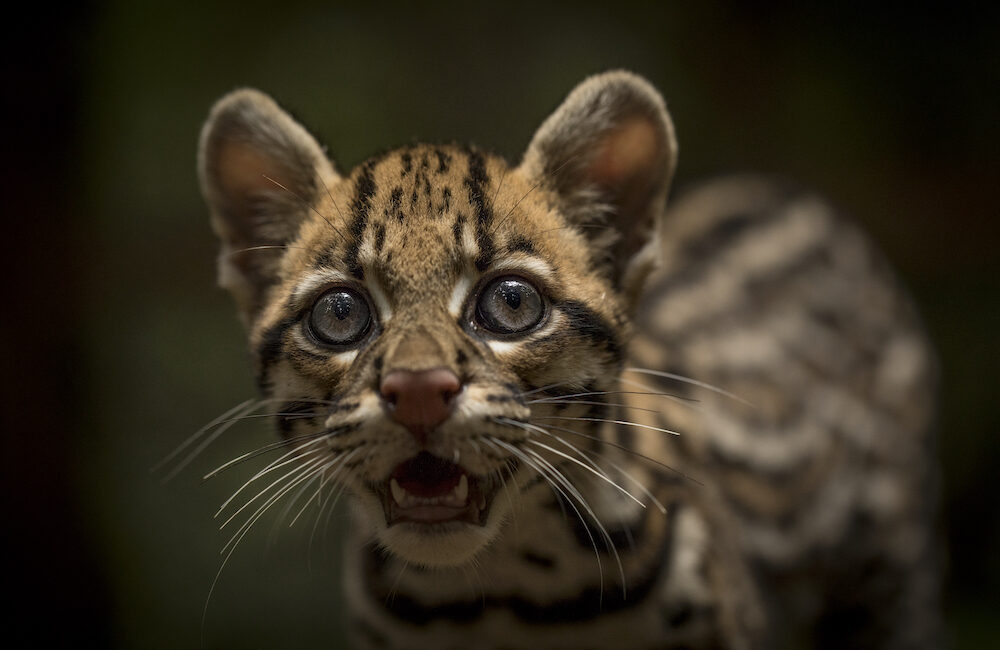 Age of Union: What led you to film in the Amazon?
Trevor Frost: I was focusing on my still photography career and was looking for [a] story to tell for the National Geographic magazine. As luck would have it, I was spending a lot of time strategizing in a hotel lobby, and one day, Harry Turner walked by. A few days later, I had a chance to formally meet Harry and Samantha, who are the two main characters in the film, and they brought with them a hard drive. When they plugged it into my computer, what I saw was this unbelievable archive of footage of them rescuing animals over the course of several years. I could see that it was a journey of healing, recovery, and hope. I was blown away by the quality of the cinematography and their choices to record some very difficult moments. That is a very hard thing to do. A lot of people, including myself, put the camera down when things get tough, and they did not do that. 
I immediately knew that there was something there. Melissa and I knew that we were probably going to be on a much longer and larger journey than we originally expected.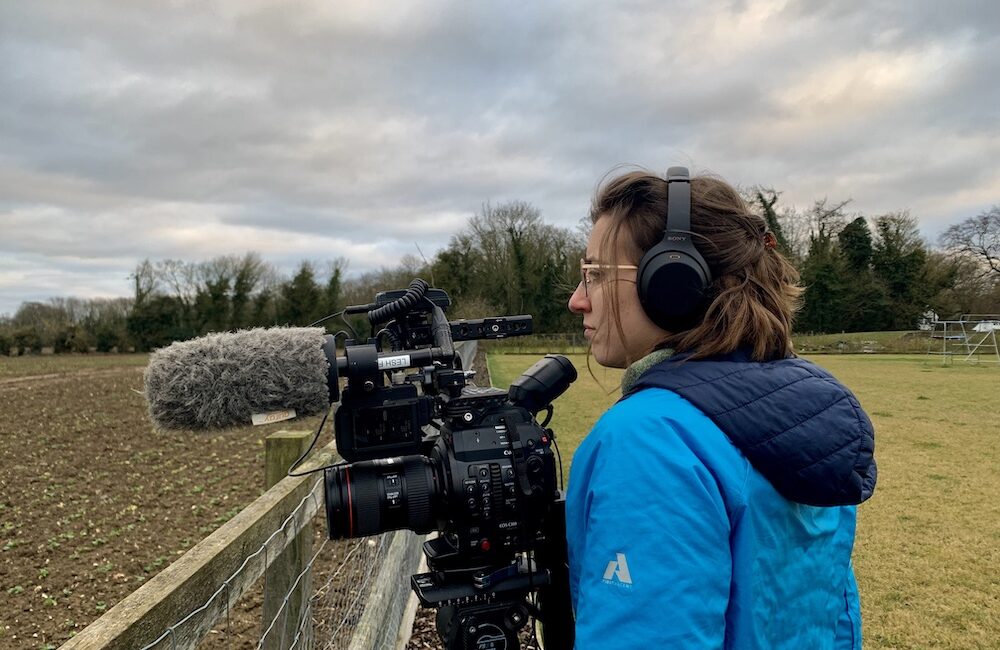 What did you hope would come across from the story?
Melissa Lesh: When Trevor first met Harry in that hotel room, there was a clear connection between them. Harry is very open about his experience in war and some of the traumas that he carries with him. Trevor [has] struggled with depression and anxiety for about a decade now, and they were able to talk deeply about some of those experiences. When Trevor and I were first talking about this film — at first a short film — there were clear themes of mental health, healing, redemption, and second chances. It ended up becoming a sense of purpose in his life. That's when he met Samantha, and together, they went on this journey that became incredibly important to both of them. Once we started learning more about both of their stories, including Samantha', it became clear that trauma makes us who we are and shapes us in really critical ways. In both of their cases, it drove them to do remarkable things. It became a larger exploration, holding up a mirror in front of ourselves and seeing what we've been through and how that makes us who we are.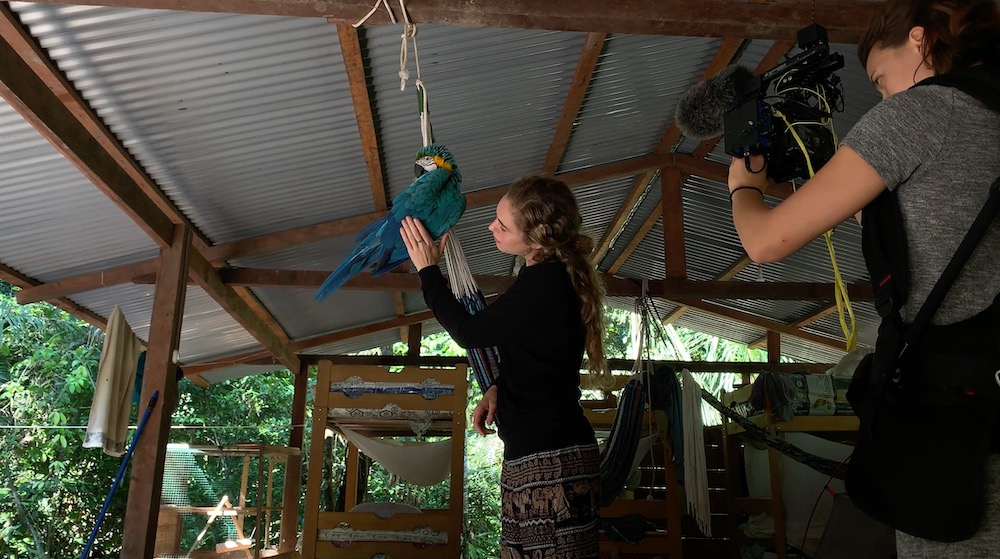 What was it about Harry's story specifically that made you want to focus on him? 
TF: Harry was vulnerable and was willing to share that vulnerability. That's very rare, especially given that people, in general, are very poor at sharing when they're not doing well. We all have a tendency to hide it…The day I met him when he gave me the hard drive of footage that he and Samantha filmed, he started crying because it was such an emotional moment for him. It was very clear that Harry would allow people to see that it's okay to show that you're not okay. We knew that he was going to be a crucial character in communicating that message.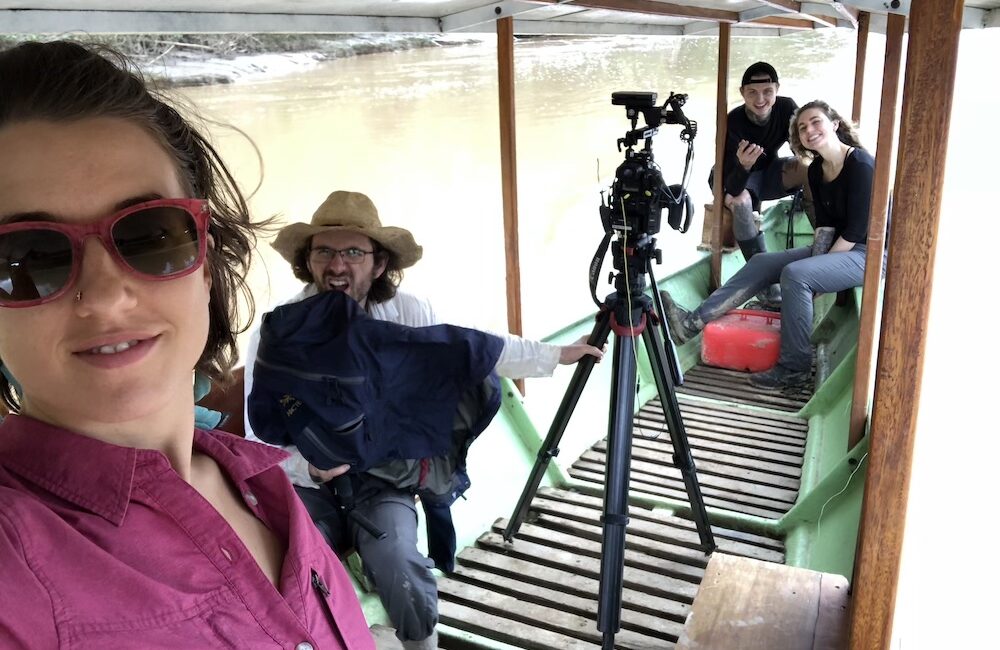 This was your first time being immersed in somebody else's life for a long period of time. What was that experience like? 
TF: This film became all-encompassing. We gave up all of our other jobs so we could focus entirely on [it]. One thing neither one of us was prepared for was how much you become intertwined with someone's life when you're following them. When a person has gone through so much trauma, it means that you're exposed to it, too. Since the making of this film, I've restarted therapy and been doing a lot of work with a therapist who's helped me figure out how to be as intimate as possible with the people that I'm filming — but also to make sure I'm protecting myself. 
We only have 10 or 20 years to save the planet [and] turn things around, and that's what Melissa and I kept falling back on — this idea that I needed to keep fighting for that. Because if we don't protect these places, wildlife, and their ecosystems, then nothing else matters. Social issues, governmental corruption — none of that matters if we don't have a healthy planet. 
We identified that in Harry and Samantha because they have devoted their lives to conservation. That was what always drew us back in.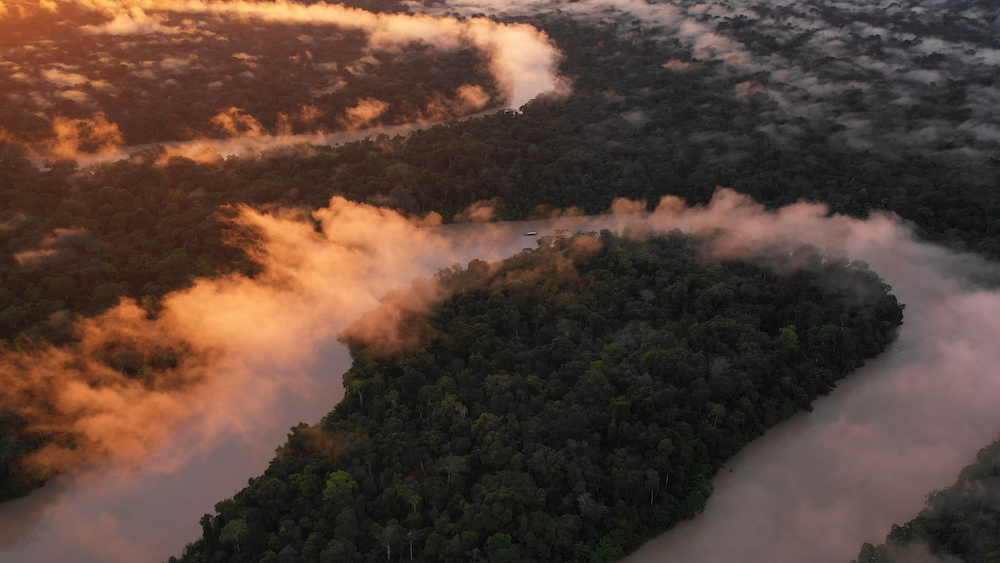 ML: We had no idea of the depth, intensity, and commitment of the endeavour we were embarking upon. We're not often taught how to handle serious issues we don't talk about that often as a society. How are we talking about these things? How are we able to show up for each other? We often don't have the tools, especially in a remote environment. We were living on a small wooden platform in a very remote place without cell reception and Wi-Fi. There, we were limited in resources and how we could help someone. The process of making this film was as much about navigating those things as it was about checking in with ourselves and learning where our boundaries were, and also confronting some of the things in ourselves that we had neverlooked at more deeply. In the process of being there for some of the harder moments that both of our characters experienced, we also were looking deeply into how the things that we struggle with have informed our lives and impacted the people that we love so we could better show up for them and ourselves.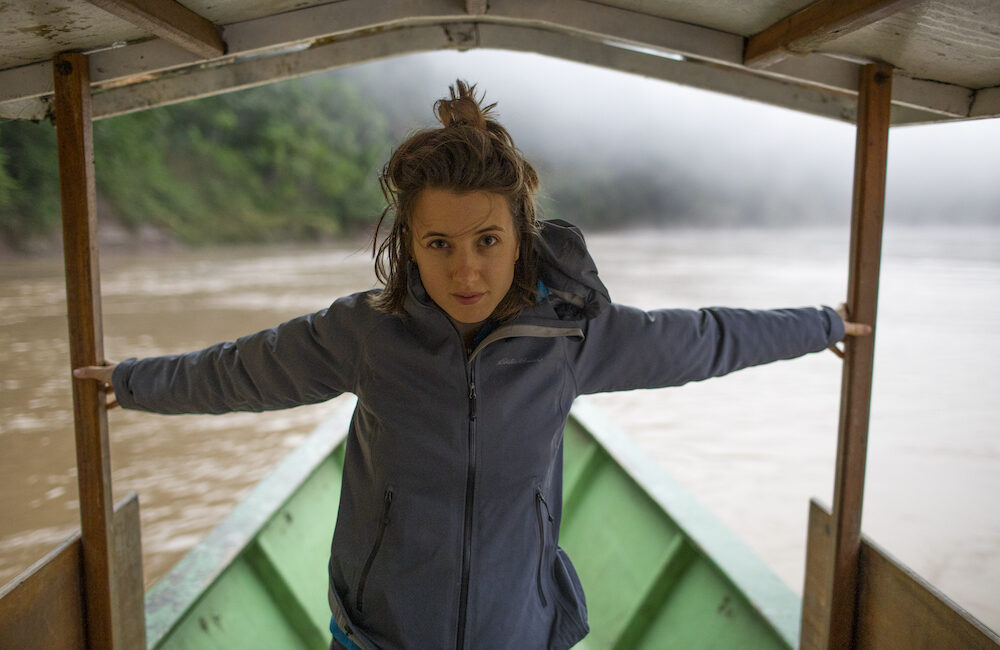 What do you see as the unique impact of bringing mental health and conservation together? 
TF: Nature is critical to our survival. Most of us now understand that protecting trees, forests, and headwaters is important. But one of the things that I don't think [we've] has been talked about is that we, as humans, need nature on a fundamental, physiological level. The connections we make with nature and animals, whether wild or not, are critical to our survival and spiritual and mental well-being. Wildcat was an opportunity to draw a line between those two ideas to show that these places are more important than we ever thought. 
ML: One in four people around the world struggle with mental illness. The connection between mental health and conservation emerged organically because of the characters, of course, but for us, it's an extremely exciting opportunity to connect with new audiences. A story like this will connect with new audiences across political boundaries [and] demographics. The extreme vulnerability we see on camera allows people to go deep inside themselves. Maybe that's a conversation they've been waiting to have for a decade with a loved one or starting therapy. The complexity and nuance in the mental health space [are similar] the same in the conservation community. We're not often looking at how being on the front lines and doing this work as filmmakers and as on-the-ground conservationists can impact our well-being … What are the impacts of seeing an old-growth forest level? What are the impacts of seeing an animal ripped away from its mom or dying in your arms? These are the serious kinds of experiences that we go through just in doing this work. There are a lot of conversations that we're not having in conservation that are relevant to anybody. 
How do you want the success of the film to translate for you as filmmakers, for the stars of the film, and conservation in general?
ML: We're seeing a need for stories on connecting to nature, and we're at a unique time in human history where we're recognizing our faults and trying to rekindle that connection. Our goal is to help rekindle that awareness — that emotional drive we need, biologically and spiritually. We need these wild places. We need to protect them and live symbiotically with the natural world. [That's why] we hope that this film can be a launching point. 
TF: When you work on a film like this over the course of four years, it dawns on you that you can only make so many [others]in your lifetime. There are dozens of storytellers out there on the front lines making similar films right now, but they don't have the connections and the resources that we have now as a result of the success of this film. What would be really exciting for us moving forward is being able to help a lot of those people tell their own stories — because what we really need is to build a coalition of changemakers. As filmmakers, being able to help connect other filmmakers to sales agents, funding sources, or distributors is something we're really excited about. That will allow many more stories to be told than if we just focused on the stories that we want to tell ourselves.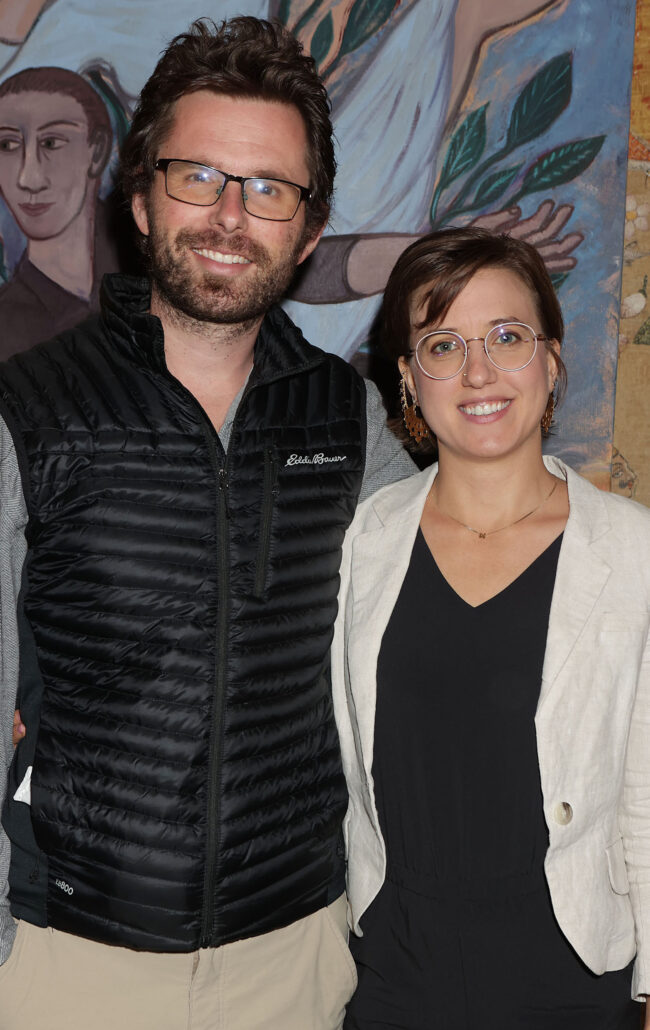 What are your learnings for the next film, and what's next for you two? 
ML: We learned a lot about how to draw boundaries and how to invest ourselves emotionally and personally. Now we know how to protect ourselves to be sustainable storytellers. From a technical standpoint, this was the first feature film I ever edited; there's so much that I will never be able to unlearn in terms of making this first movie that we will definitely apply to the next one. If you build a strong team, you can get through anything — we saw that with Wildcat. It threw some major hurdles and was trying in many ways, but we had such a strong support network that became its own family. We're hoping to roll that into the next project and keep a good thing going. 
TF: We can't say much about the next project, but it's a similar story about humans, animals, and the connections forged between them. We're excited about it, and we've already been filming a little bit, but we're starting in earnest in 2023. One of the more exciting things is that we're working on that film with Age of Union. What inspired us is how Age of Union is building a coalition of people on the front lines that are out there fighting for the environment. The main characters of our upcoming film are very much within that community.
Credits
Photos courtesy of Melissa Lesh and Trevor Frost.
Article written by

Alexis Ramlall
Alexis is a freelance writer and journalist. As a recent graduate from the University of Toronto's Journalism program, what originally started as a career in writing jumpstarted an unexpected love for all things social. Now, she runs a content factory from her home in Toronto, Ontario.
More articles
America, News, Project

Expansion of Protected Forest and Wetland in Quebec Marks a Milestone in Collaborative Conservation
Read more about this article
News

The Jane Goodall Legacy Foundation Welcomes Dax Dasilva to its Council for Hope, Goodall and Dasilva Travel to the Brazilian Amazon to Explore Partnerships with Indigenous Communities
Read more about this article
Stories
of
change
and direct
action
from
the field