'Wildcat' Film Star Harry Turner on Building Resilience and Healing in the Peruvian Amazon
Article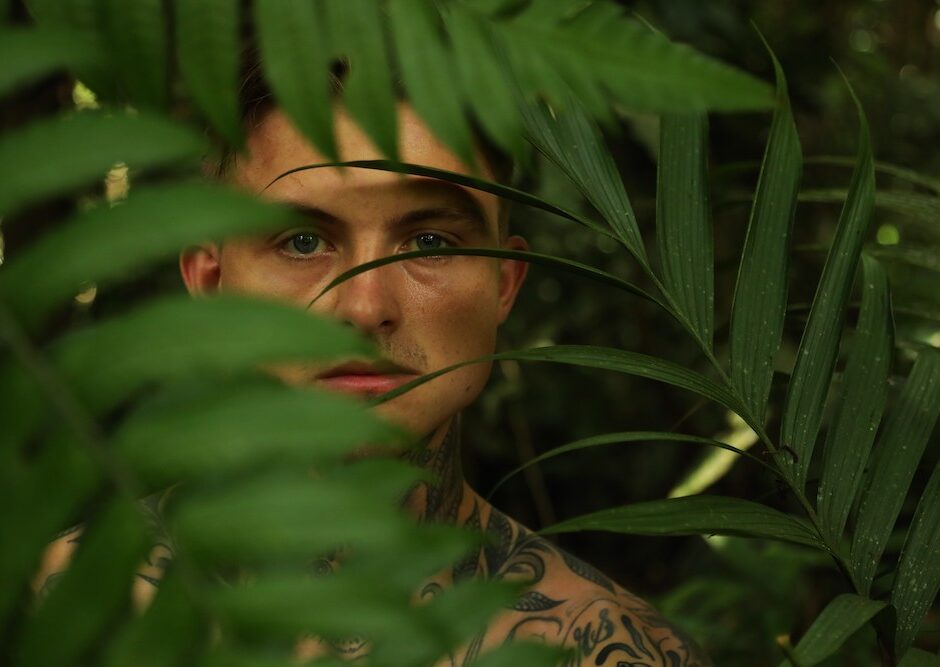 "We still have a lot to learn," says Harry Turner. The upcoming film's main character reminisced in an interview on his life's journey, which led him to volunteer in the Amazonian rainforest to save baby ocelots and, ultimately, himself.
Harry Turner's story is a lengthy one, taking him from England to Afghanistan and eventually to the Peruvian Amazon, where Wildcat, co-executive produced by Age of Union founder Dax Dasilva, is set. The film follows him and Samantha Zwicker, ecologist and founder at the wildlife rescue centre Hoja Nueva, as they nurture baby ocelots in the wild. The film depicts Turner's history of trauma and severe depression before shining a light on how he turns his life around in an epic montage focused on his personal healing and growth.
Wildcat comes to theatres on Dec. 23 and to Amazon Prime Video on Dec. 30.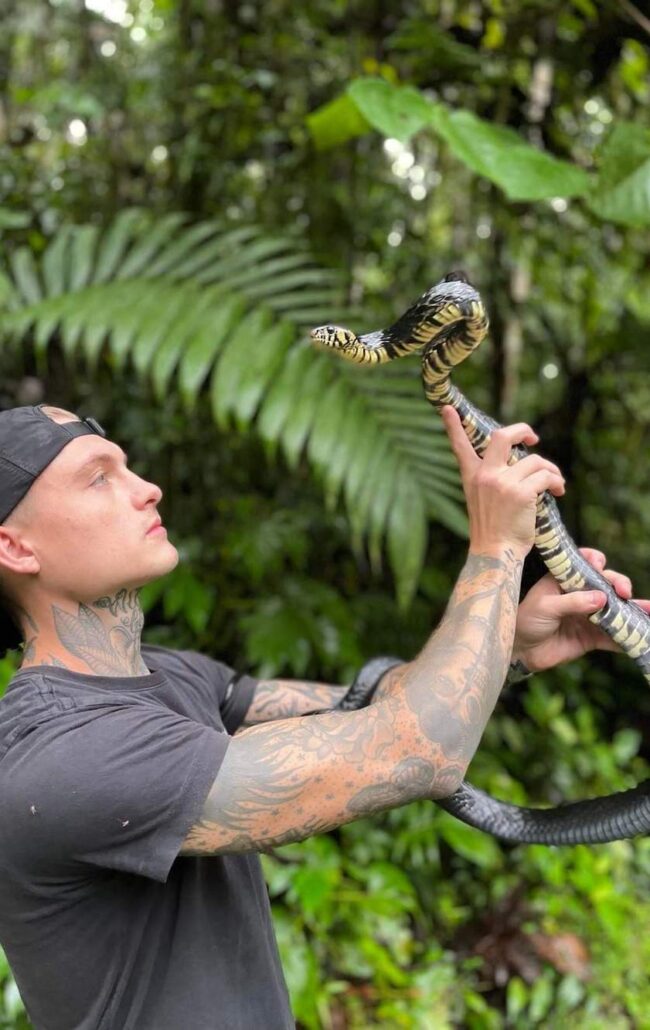 Turner embarked on his journey two days following his 18th birthday when he enlisted in the military and completed basic training. Afterward, he was immediately sent to Afghanistan on a six-month stint as a "battle casualty replacement." It was during this time that he began to have doubts.
"This man had been shot, and I was holding his hand while he was speaking to me. I didn't know what he was trying to say, but I knew he needed comfort. When you're 18 years old, and you're comforting someone dying within the first five days of a six-month tour, it definitely makes you think," said Turner.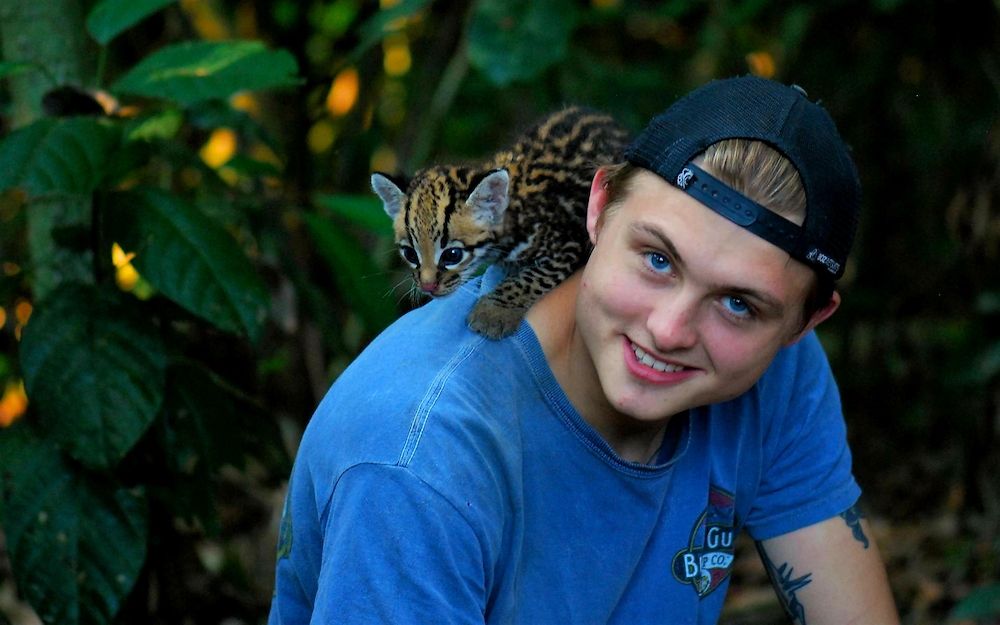 "It puts life into perspective, being 18 years old in a situation like that. "
Turner's time in Afghanistan impacted him in life-changing ways. He found himself amidst many traumatic experiences that triggered severe depression. After the first incident, he initiated the gruelling process of getting medically discharged, "I had to escape. I couldn't [go back to] England, [it] was miserable. I was in a very depressing place, and I wanted to leave. So, I went to the jungle."
This is where Turner's journey of healing began. 
"I went home. I sold my TV; I sold my car, I sold the shoes that I had. I tried to make as much money as I possibly could to book a flight to Peru," said Turner. Once he arrived, he immediately started volunteering with a non-profit organization based in the Amazon and made connections with other volunteers and workers alike before eventually making his way to Hoja Nueva, a wildlife rescue centre focused on the rescue, rehabilitation, and reintroduction of keystone species of wildlife in the Peruvian Amazon.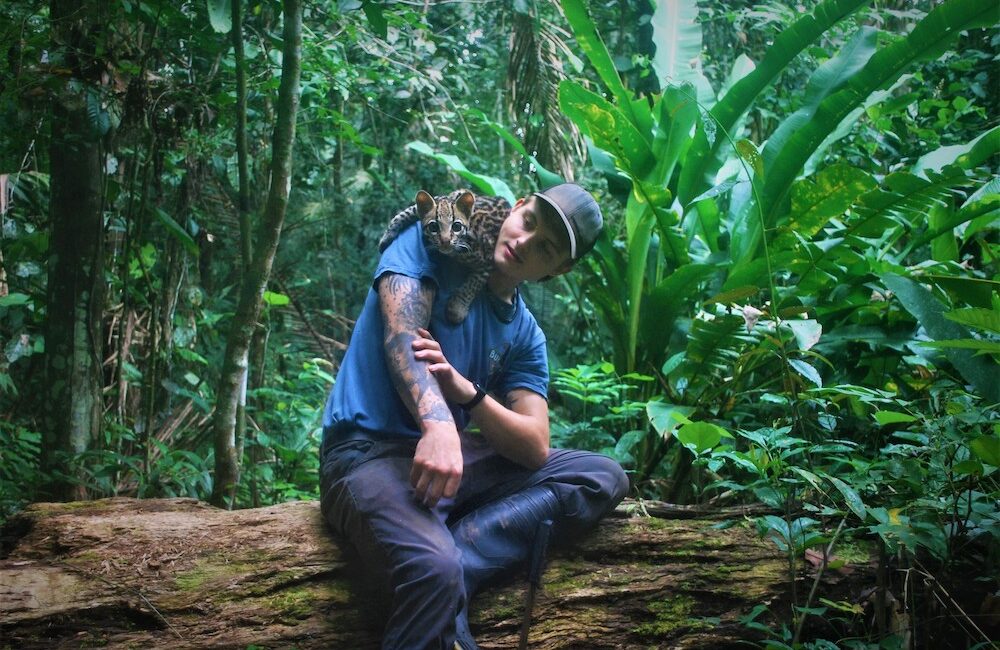 "I started learning the language, learning the forest, and learning the animals," said Turner. It was during this time that he began filming bits and pieces of his life, propelled by his newfound appreciation for the planet. He amassed 1,000 hours of footage, which would later be featured in Wildcat, "I didn't know why I was filming. I just knew it was important."
The clips he captured were important and intricate moments featuring his vulnerability, the nature around him, and the ocelots. Two, in particular, Khan and Keanu, captured his heart: "Some of my best memories with both of them were nights that I'd spent in the jungle with them," said Turner, who now has tattoos for both wild cats. 
Though Hoja Nueva was a refuge for Turner, one that he chose to record, it wasn't always easy. For him, starting out in a dark place in his life, persevering became extremely difficult at times. He expressed a sentiment all too familiar with those suffering from depression, "it doesn't matter if you're filming this incredible scene and you're in the most luscious and greenest of environments — everything is black and grey."
"There were times I wanted to give up. But I knew that, at the end of the day, [it wasn't] about me."
When Turner began filming with producers Melissa Lesh and Trevor Frost, none of them knew where they'd end up. The film has since transformed to become a story on how conservation and mental health can converge, creating a narrative that grips audiences.
"​​This film is very relatable to a lot of people, whether it be animal lovers, people struggling with mental health, people who have served in the military, people who are connected with their family, or whether it be people who are distant from their family," says Turner. "You can go into this film not having a single clue who I am or what my story is, and you can walk away relating to the projects, the process, and the struggles many people go through."
His time immersed in the Amazon, caring for Khan and Keanu and becoming one with wildlife, ultimately gave him a new sense of purpose when he was at his lowest. Motivated by his transformative experiences, he took it upon himself to establish Emerald Arch, a nonprofit organization committed to global conservation initiatives. With a primary focus on addressing the challenges of human-wildlife conflict, fostering education for future generations, and safeguarding precious Amazonian lands, Emerald Arch embodies Turner's dedication to growing closer to nature. As he puts it, "When I am outside and when I'm in nature, I become the happiest that I can be."
Credits
Photos courtesy of Harry Turner.
Article written by

Alexis Ramlall
Alexis is a freelance writer and journalist. As a recent graduate from the University of Toronto's Journalism program, what originally started as a career in writing jumpstarted an unexpected love for all things social. Now, she runs a content factory from her home in Toronto, Ontario.
More articles
America, News, Project

Expansion of Protected Forest and Wetland in Quebec Marks a Milestone in Collaborative Conservation
Read more about this article
News

The Jane Goodall Legacy Foundation Welcomes Dax Dasilva to its Council for Hope, Goodall and Dasilva Travel to the Brazilian Amazon to Explore Partnerships with Indigenous Communities
Read more about this article
Stories
of
change
and direct
action
from
the field