Why This Conservationist Stepped Up To Protect Quebec's Natural Habitats
Article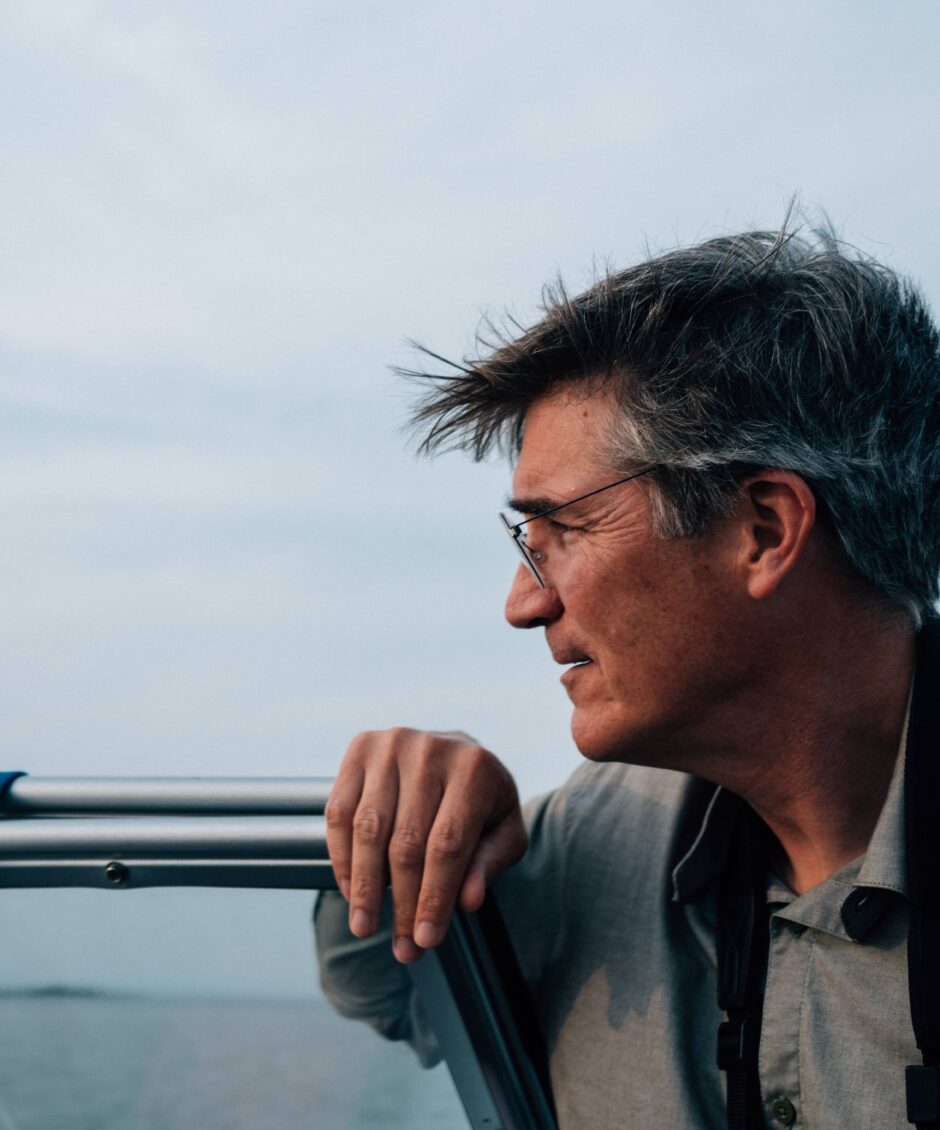 Joël Bonin, a guardian of Quebec's natural habitats, embodies the spirit of conservation. With unwavering dedication, he has become an inspirational figure in conservation. His mottos, "Conservation is focused on action" and "Everybody can be part of it," capture his core principles. Age of Union spoke with Bonin, exploring his firsthand experiences and reflections on conservation and the evolving nature of his work as part of the Nature Conservancy of Canada, one of Age of Union's ten partners.
Author
Jean-Philip Rousseau
"Is it bearing fruit yet?" asks Joël Bonin.
"Yes, but it's not quite done yet," answers the botanist Jacques Labrecque, pointing at a tiny plant sticking out of the ground. "This primitive plant is called 'moonwort.' Once you find one, you crouch and look for others," Labrecque adds.
And crouching he is, alongside his two "students": Bonin himself, who serves as associate vice-president at the Nature Conservancy of Canada (NCC), and Camille Bolduc, project manager for Gaspésie and Magdalen Islands.
Both seem fascinated and eager to learn.
While Bonin has been in the business for more than three decades now, his thirst for knowledge has not faded. In contrast to moonworts that only reveal themselves for a short period in June, Bonin's influence in the realm of conservation has flourished throughout the seasons and continues to shine.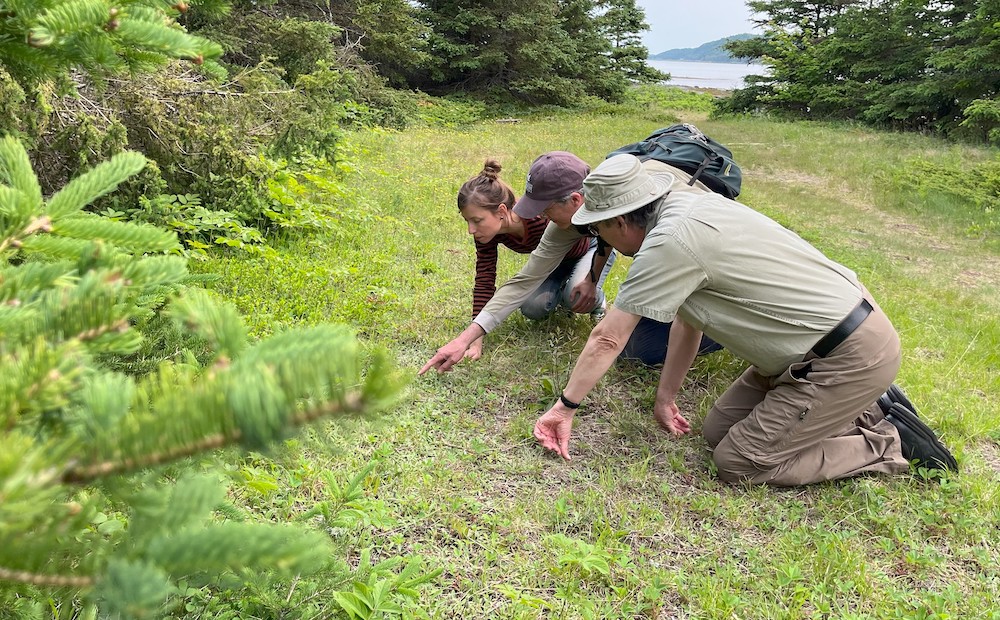 Spreading a Passion
Today's field trip brings a team assembled by NCC to St. Barnaby Island, right in front of Rimouski in Quebec's eastern region of Bas-Saint-Laurent (also known as the Lower St. Lawrence).
Bonin is heading a party with the mission of advising the city on how to better preserve biodiversity on this public-owned island and park.
"I think you can become obsessed," he says with a playful tone.
"Obsessed or passionate?"
"Passionate! It's a positive way to put it. It's important to be passionate in life. […] I was 12 when I decided to [get started]."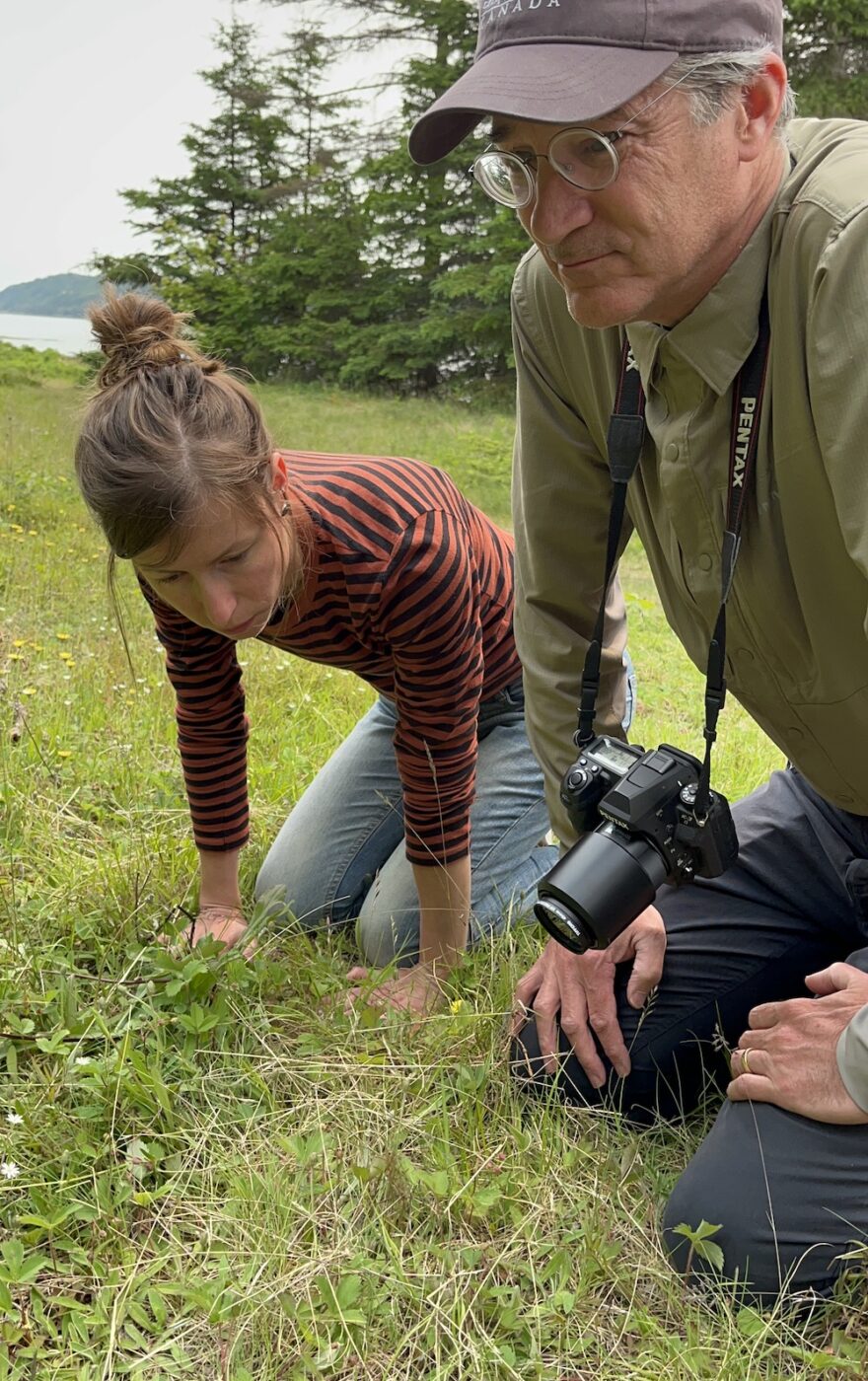 Bonin dedicated his life to protecting the environment. Right out of graduate school, in the late 1980s, he started collaborating with NCC — and the organization's mission quickly became his own.
"When I started, there were no employees in Quebec — only volunteers," Bonin recalls. 
More than a pioneer, he helped build NCC's Quebec branch from scratch. He then played a vital role in raising its status to what it is today: a leader in conservation in Eastern Canada.
"Joël carries such an incredible amount of knowledge," says his colleague Bolduc. "You just want to follow in his footsteps."
Working as an NCC conservationist herself, Bolduc's own passion was fuelled by mentors like Bonin.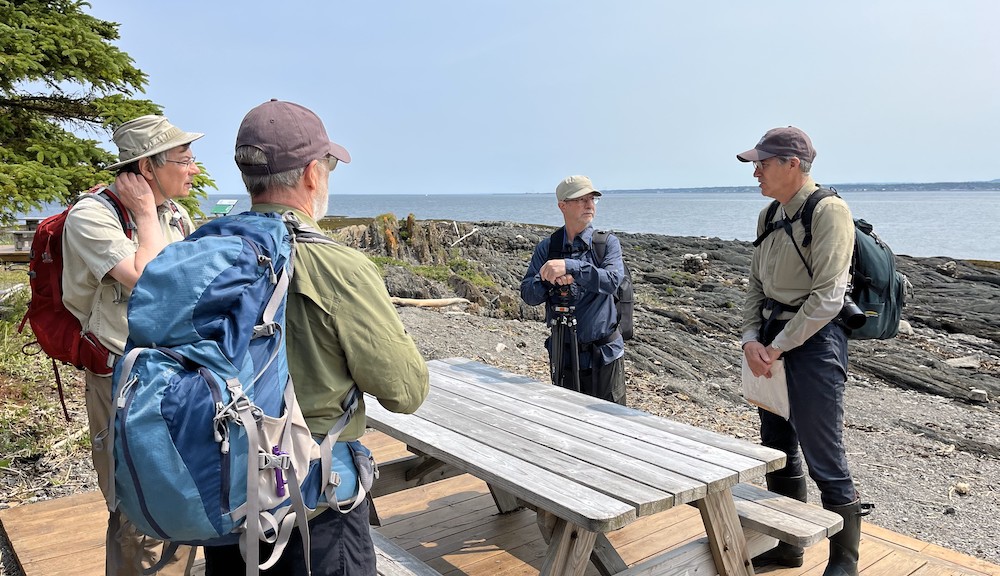 "He's so sensitive to people," she notes. "He knows how to convey his know-how to the general public in the right way, making people want to protect nature."
Bonin sees that as his greatest achievement.
"General awareness has become mainstream," he said. "We [conservationists] are no longer a bunch of converts. The general population listens […] Young politicians are mindful of the cause. […] People want to do well, but they sometimes lack information."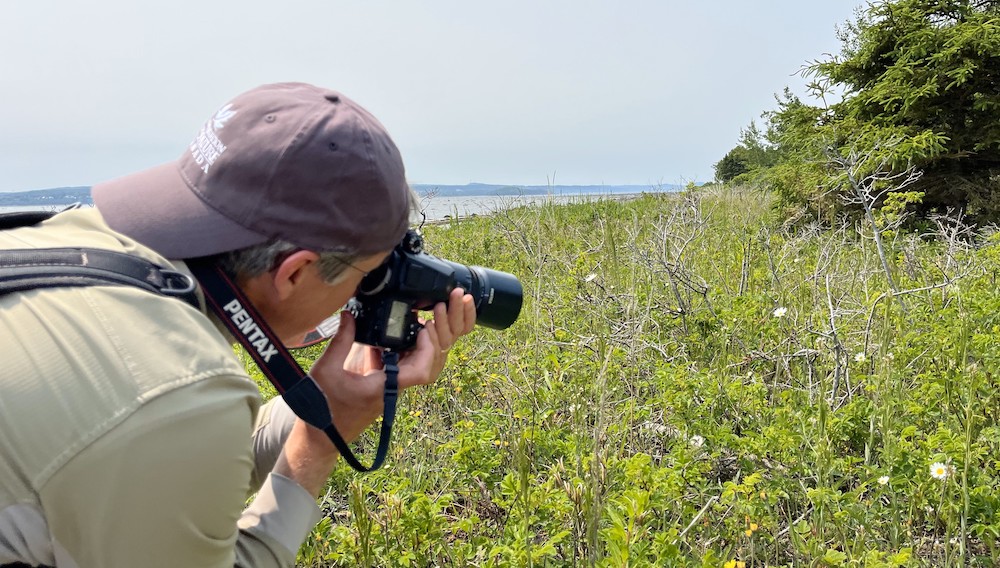 Leading in a Science of Action
For almost two hours now, Bonin and Labrecque have been searching the grass of St. Barnaby's eastern shore. The peak of the season is around the corner. Citizens and tourists are about to land in great numbers in days to come.
"This island is an incredible asset for Rimouski, but it needs protection," explains Bonin. "We must allow people in these exceptional sites. [Conservation] doesn't mean banning all human activities on a territory."
Thanks to the work of pioneers like him, the science of conservation has evolved a great deal over the last half-century.
"In the 1970s, there was a romantic way of perceiving conservation: if a site was beautiful, we put it under a bell jar," Bonin recalls. "Today, we understand that we are part of the ecosystem. We must find the balance between protecting the species surrounding us while taking good care of our own."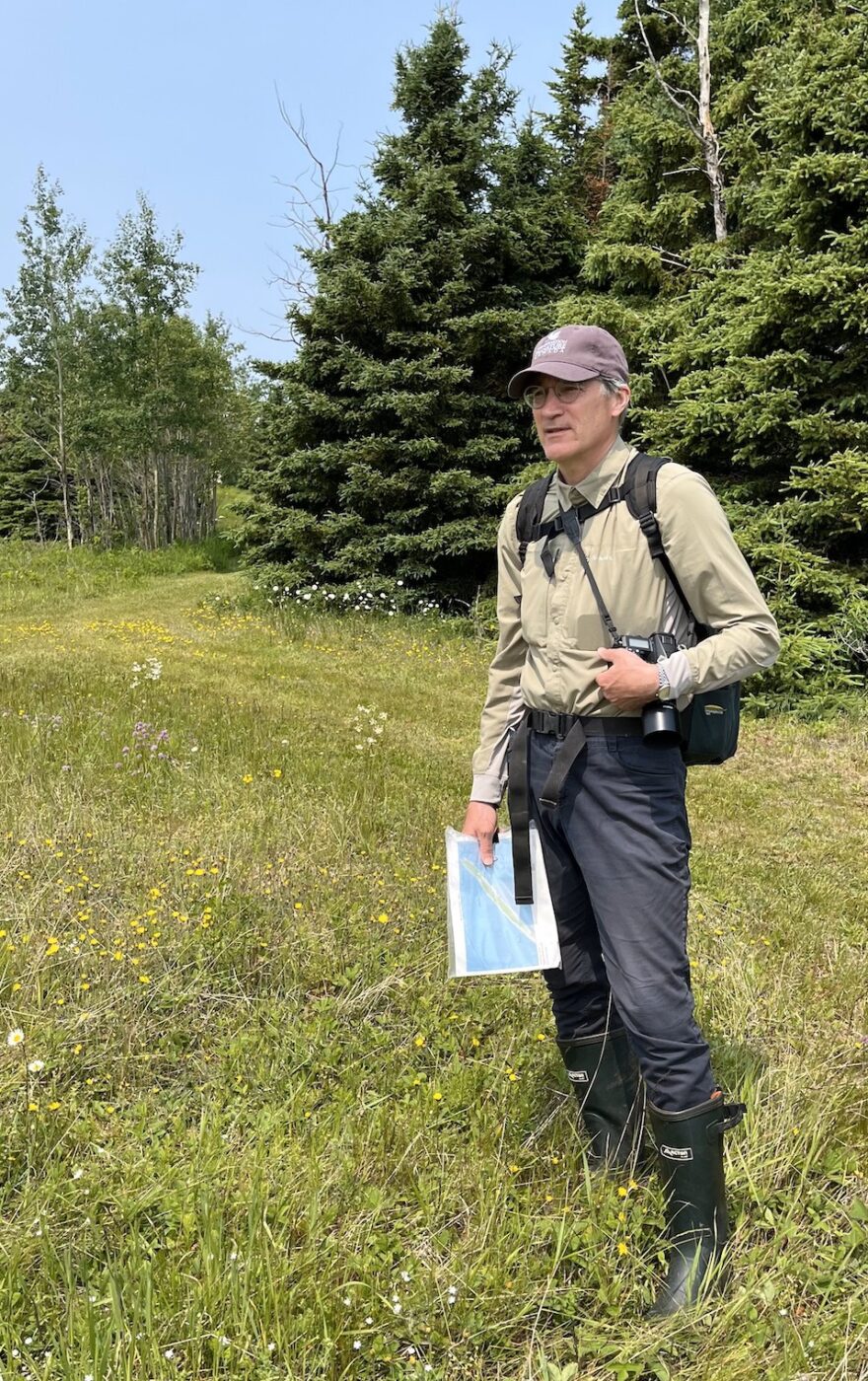 Nurturing a Calling 
"With Age of Union, we are working hard on restoring natural habitat," illustrates Bonin. 
Herpetologist by trade, Bonin is a former biologist and amphibian specialist who oversaw the completion of more than 300 conservation projects. His work is now a source of inspiration for the next generation of conservationists as they now carry the torch.
"His generation's passion has been passed on upon ours, and with today's  [social media] tools, it's now spreading way faster," Bolduc says. "The work of my team has a real impact in the long run. […] When we protect land under law, it never becomes subject to real estate development. Everybody will benefit from the land — not just a privileged few."
"Every year, the progress is real, but we always face new challenges," Bonin concludes. "Sadly, it takes catastrophes to shake things up, but reactions are positive. I am an eternal optimist. I do think that we are going in the right direction, but our ecosystem is changing. This is undeniable."
Article written by

Jean-Philip Rousseau
More articles
America, News, Project

Nature Conservancy of Canada Protects iconic Baie-Saint-Paul Site With Age of Union Support
Read more about this article
News

Age of Union Joins Stand.earth in a Major Fundraising Campaign to Stop Old Growth Forest Logging in Western Canada
Read more about this article
Stories
of
change
and direct
action
from
the field