Age of Union Joins Stand.earth in a Major Fundraising Campaign to Stop Old Growth Forest Logging in Western Canada
Article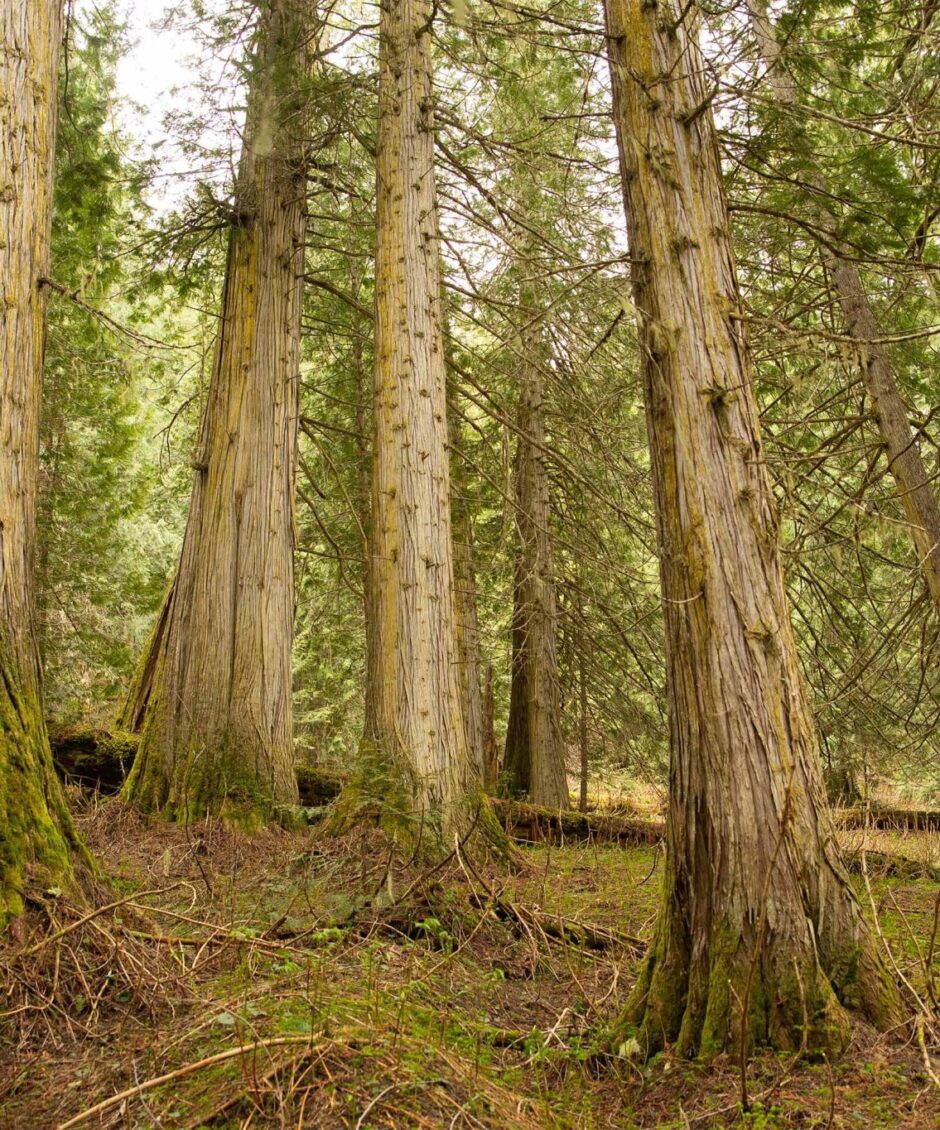 Age of Union donates $100,000 to Stand.earth, catalyzes ambitious fundraising campaign to raise $500,000 in additional investments for old growth forest protection in British Columbia
Age of Union donation will help drive the development of first-of-its-kind satellite tool "Forest Eye" that will give the public a direct line of sight into logging
VANCOUVER səl̓ílwətaʔɬ (Tsleil-Waututh), xʷməθkwəy̓əm (Musqueam), and Skwxwú7mesh (Squamish) Territories (August 1, 2023) – In a call for the government to stop the logging of rare, at-risk old growth forests in British Columbia (B.C.), Canada once and for all, Age of Union and Stand.earth have partnered to scale a major campaign to shed light on the continuing destruction of the last remaining old growth forests using cutting-edge research and technology. 
Age of Union, led by Vancouver-born tech entrepreneur and environmentalist Dax Dasilva, announced a $100,000 donation to Stand.earth who has also launched a fundraising goal of $500,000 in additional investments. This initial funding supports the July 20th launch and ongoing development of "Forest Eye," an innovative satellite tool that will provide the public with a direct line of sight into the current state of old growth logging in B.C.
"Forest Eye is designed to be disruptive, transparent, and support public mobilization and local community organizing around stopping old growth logging, and holding the B.C. government to account," says Angeline Robertson, Senior Investigative Researcher with Stand.earth Research Group (SRG) and lead on the project. 
How Forest Eye Works
Forest Eye is a groundbreaking detection system that uses remote sensing, satellite imagery and GIS mapping to identify when and where road-building, logging, or other forest cover loss has occurred in at-risk old growth areas. It will be the first of its kind for B.C. – which is significant considering the environmental importance and sheer immensity of these old growth forests, and how rare they have become due to logging. 
Forest Eye's alerts are based on the detection of unseasonal vegetation drops using the Normalized Difference Vegetation Index (NDVI)

in a system designed by Upstream Tech called LENS. LENS allows SRG to identify possible areas of logging in old growth forests that have been mapped by the provincial Old Growth Technical Advisory Panel (TAP). 

Alerts are screened by SRG staff

to confirm if logging has occurred, and timing of roads and clearcuts. Staff employs satellite imagery accessed via Planet Explorer to conduct the screening, as well as their own spatial analysis in ArcGIS. Confirmed alerts are added to a database built by SRG, using bespoke coding to transform and parse data for further analysis. Stand campaign staff use the database to post alerts to social media platforms and share them directly to subscribers. 

The public can also track old growth logging

by the forest industry on Stand's

website

, where they can subscribe to receive alerts via email or text. This resource includes a map of the alerts, a searchable archive of the alerts, and satellite imagery of the forest destruction.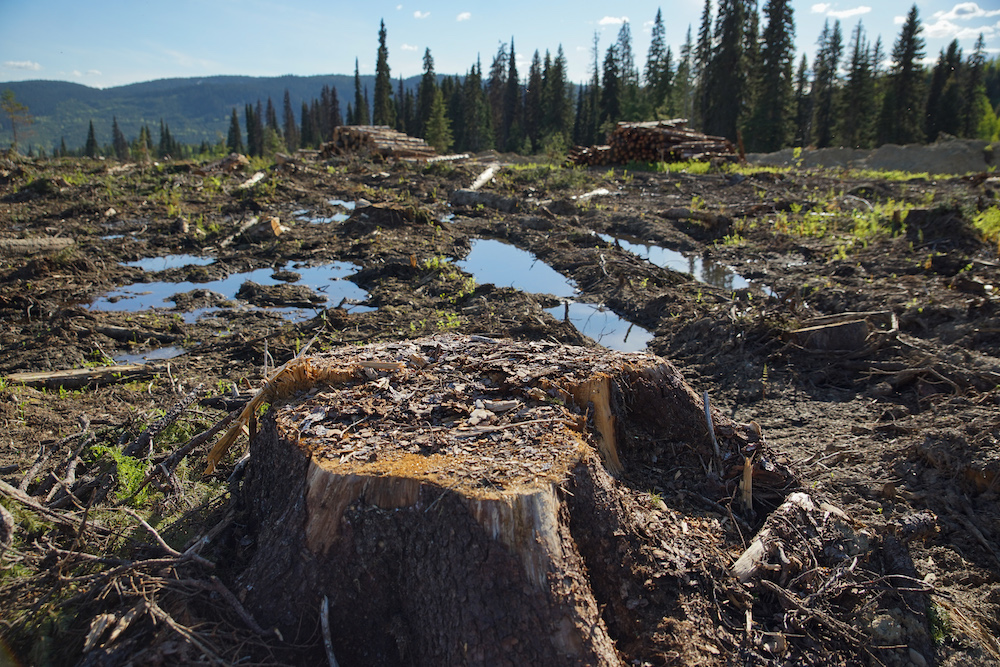 $500,000 Fundraising Campaign
Stand.earth and Age of Union will collaborate on an ambitious fundraising campaign to raise $500,000, growing the campaign to the scale needed to effectively defend old growth forests. Contributions to the campaign will support:
Continued subscription

to the best satellite imagery to support Forest Eye's analysis

Expanding the scope of Forest Eye

, including supporting monitoring of ecologically important areas that are not classified as old growth (like mature stands or younger natural forests)

Increasing Forest Eye's team

of researchers to be able to bring alerts to the public even faster

Further development of the Forest Eye software

so that alerts are shared and amplified across multiple accessible online platforms, and can ensure community members get the information they need when they need it

Using Forest Eye's data to tell powerful stories

about where, when and how old growth logging is happening across B.C., and which specific logging companies are responsible for the destruction 

Executing on a robust digital ads campaign

to engage hundreds of thousands of people across B.C. in both mass mobilization and actions targeted at elected officials and other decision-makers to keep this issue at the top of the political agenda

Enhanced tool functionality and direct support for communities, First Nations, land defenders and grassroots activists who want to use the satellite tool to investigate what's happening on the land in specific areas
"In a time when British Columbia is experiencing its worst ever wildfire season in the 21st century, the science is clear – we need these rare, old growth forests to stay standing to protect us from some of the worst climate impacts," said Tzeporah Berman, International Program Director, Stand.earth. "We need all hands on deck to protect these increasingly rare ecosystems and we are proud to partner with Age of Union in our shared mission."
"Stand.earth has demonstrated that it's well ahead of the curve when it comes to tracking progress and keeping the B.C. government accountable to its commitments," said Dax Dasilva, Founder, Age of Union. "My first experience working in environmentalism was when as a teenager I participated in the blockades to protect Clayoquot Sound, led by Tzeporah. I vowed then and there that I would continue fighting for our forests, and it's an honour to stand by her side again in the same fight three decades later. Now is the time to put an end to harmful logging and we believe that this partnership will empower people and policymakers alike to do the right thing."

In 2020, the B.C. NDP government promised to implement all 14 recommendations from its own Old Growth Strategic Review, including immediately stopping (or deferring) logging in the most at-risk old growth forests. The recommendations had specific implementation timelines, ranging from six months for deferrals to three years for establishing a robust monitoring system – but to this day not a single recommendation has been fulfilled, despite being just a few months shy of the province's three-year deadline. The majority of the most at-risk forests identified in this review have not yet been deferred, and are still being destroyed.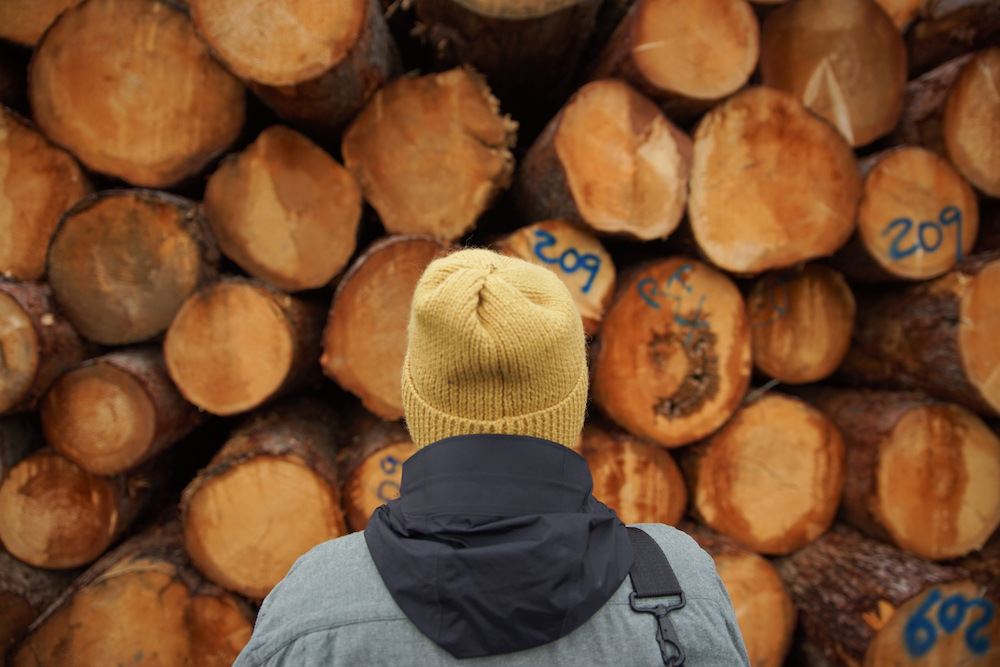 Last year, Stand.earth released an investigative report that reveals the extent of the B.C. government's inaction on old growth, which has allowed the ongoing destruction of some of the most ancient, rare old growth forests across the province. This investigation uncovered ground-breaking satellite imaging to expose where logging is still happening in places the government committed to protect.
Donations to the Stand.earth and Age of Union old growth fundraising campaign can be made online at: https://stand.earth/AgeOfUnionPartnership. For questions about making an impactful gift to the campaign, contact [email protected] or +1 415.532.3710.
About Age of Union Alliance
Age of Union is a non-profit environmental alliance that supports and makes visible a global community of changemakers working on the ground to protect the planet's threatened species and ecosystems. Launched in October 2021 by tech leader and environmental activist Dax Dasilva in Montreal, Canada with an initial $40 million pledge, Age of Union seeks to ignite a flame within every person through conservation efforts that solve critical environmental challenges around the world and inspire high-impact change by showing the positive impact that every individual can make.

For more information, please visit: AgeofUnion.com

On social media: Facebook, Instagram, YouTube, and Twitter 
About Stand.earth
Stand.earth is an international nonprofit environmental organization with offices in Canada and the United States that is known for its groundbreaking research and successful corporate and citizen engagement campaigns to create new policies and industry standards in protecting forests, advocating for the rights of Indigenous Peoples and protecting the climate. 
For more information, please visit: www.stand.earth
Media Contacts
Age of Union – Victoria Baker, NKPR Account Manager, [email protected]
Stand.earth – Cari Barcas, Communications Director, [email protected], +1 415-532-3812
Credits
Images courtesy of Stand.earth
More articles
America, News, Project

Nature Conservancy of Canada Protects iconic Baie-Saint-Paul Site With Age of Union Support
Read more about this article
Stories
of
change
and direct
action
from
the field