Looking to the Future
Exhibition
Age of Union Centre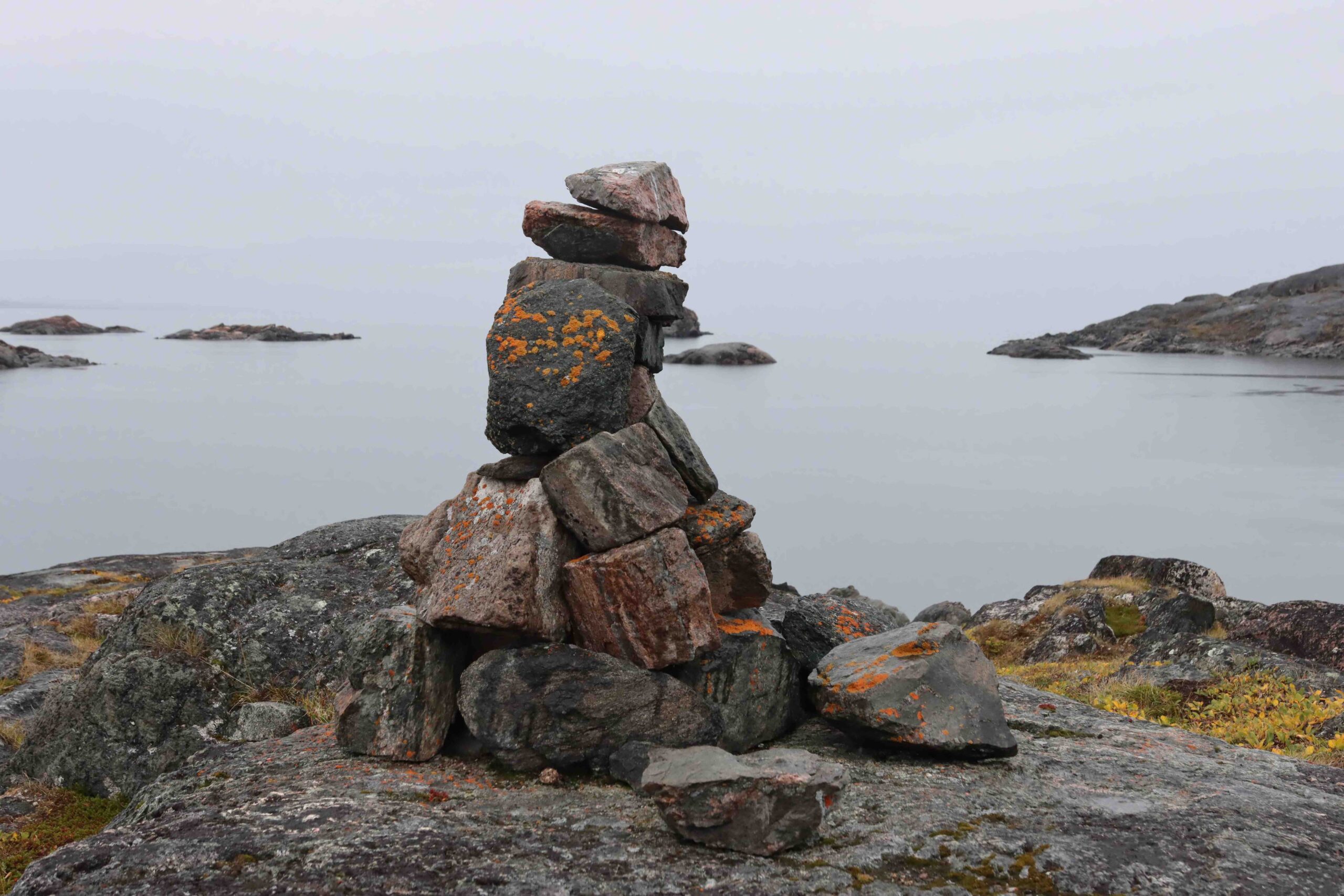 This exhibition looks to the future by recognizing the value in Indigenous Knowledge systems as a path to an ecologically balanced future. Inuit language and culture teach us about our relationship with the land, and how it should be treated.
Inuk emerging artist Katherine Takpannie embodies that future, telling her story through photography. Her story is familiar to many Indigenous peoples, and is one that Canadians are beginning to hear, understand and take to heart. Katherine's story is multifaceted; it speaks of intergenerational trauma, poverty, addiction, mental health, foster care, and being an Indigenous woman on Turtle Island today. Yet it also conveys the power in reclaiming culture in a good, gentle, kind, and active way. Takpannie thrives rather than survives. Inuitculture is born of the land with generations of knowledge embodied within their stories.
Takpannie seeks to expose her Inuit worldview, tell stories of her people and the land, through beautiful landscapes of the North, cultural stories, emotional connections, portraits, and experiences.
In the works presented, I see the connections between her experience and the land. Mother Earth and women are one and the same: the givers of life. It is our duty to respect our relationships with Mother Earth and to be good stewards and care for her. What we do to the Earth, we do to ourselves. The photographs evoke the quietness of the North, a stark yet vibrant land, where water, ice, and rock shape the land and the imagination of its inhabitants. The North is one of the most vulnerable places on Earth due to climate change.Inuit have been telling us for years that the environment is changing, which will change all our ways of being forever. The active abuse of the environment reflects the abuse of women.
"It is estimated that 80% of people displaced by climate change are women, according to the United Nations Environment Programme (UNEP). When women are displaced, they are at greater risk of violence, including sexual violence" said Michelle Bachelet, United Nations High Commissioner for Human Rights (2022).
For Indigenous women on Turtle Island, the displacement is great and the threat is alarmingly violent and very present. This can also be seen in the recent rise of anti-trans/queer sentiment, a testament to destroying anything feminine. Looking to the future, the photographs, animating Inuit stories with bodies, portrayals of everyday life and intimate portraits of climate activists such asAutumn Peltier, show Takpannie's deep respect for the land.
Autumn Peltier is Anishinabek from the Wiikwemkoong First Nation on Manitoulin Island.he is the Chief Water Commissioner for the Anishinabek Nation and is recognized globally for her activism for water rights. Takpannies' portraits of Peltier are intimate, strong, yet gentle. There is a reverence in these images; a clear connection between us and water, alife-giving element. The portraits demonstrate the need for all of us to see our relationship with nibi/water, to honour, offer, and maintain the balance for all our well-being.
Age of Union is honoured to exhibit the works of Katherine Takpannie.Her vision, actions, and art are lessons for us all. The land and Takpannie'sart will show us a way into the future, if we listen.
Curated by Adrain Stimson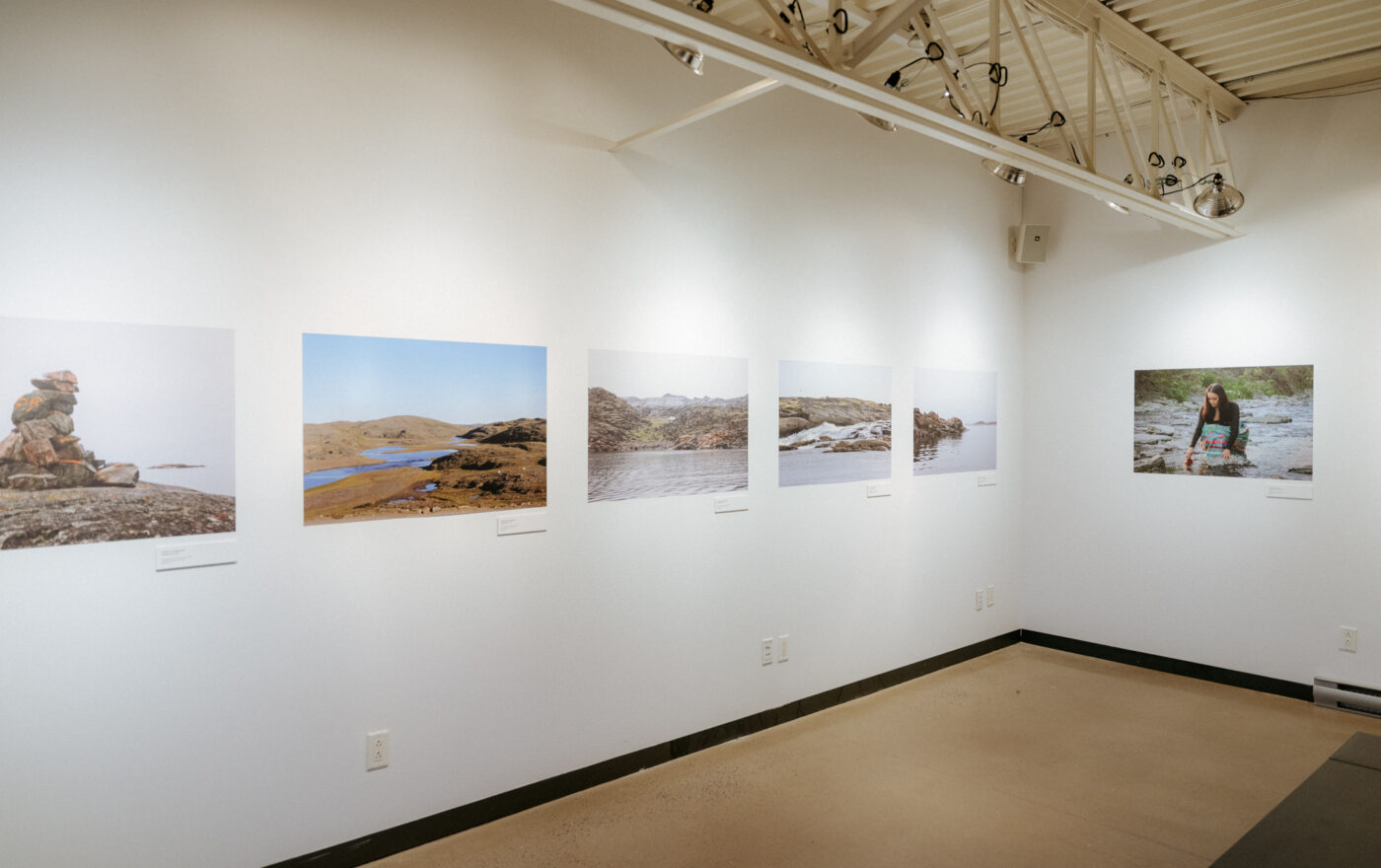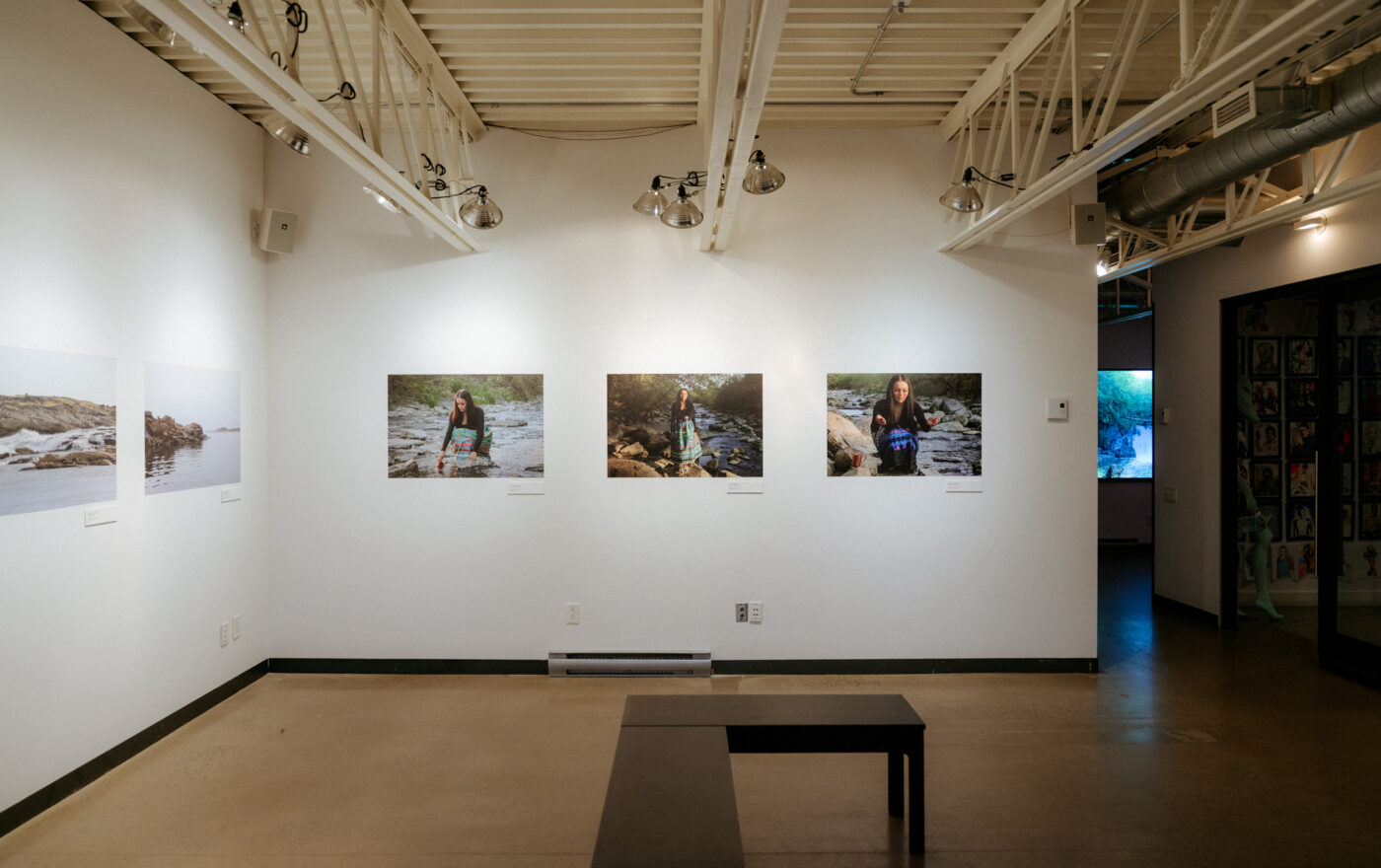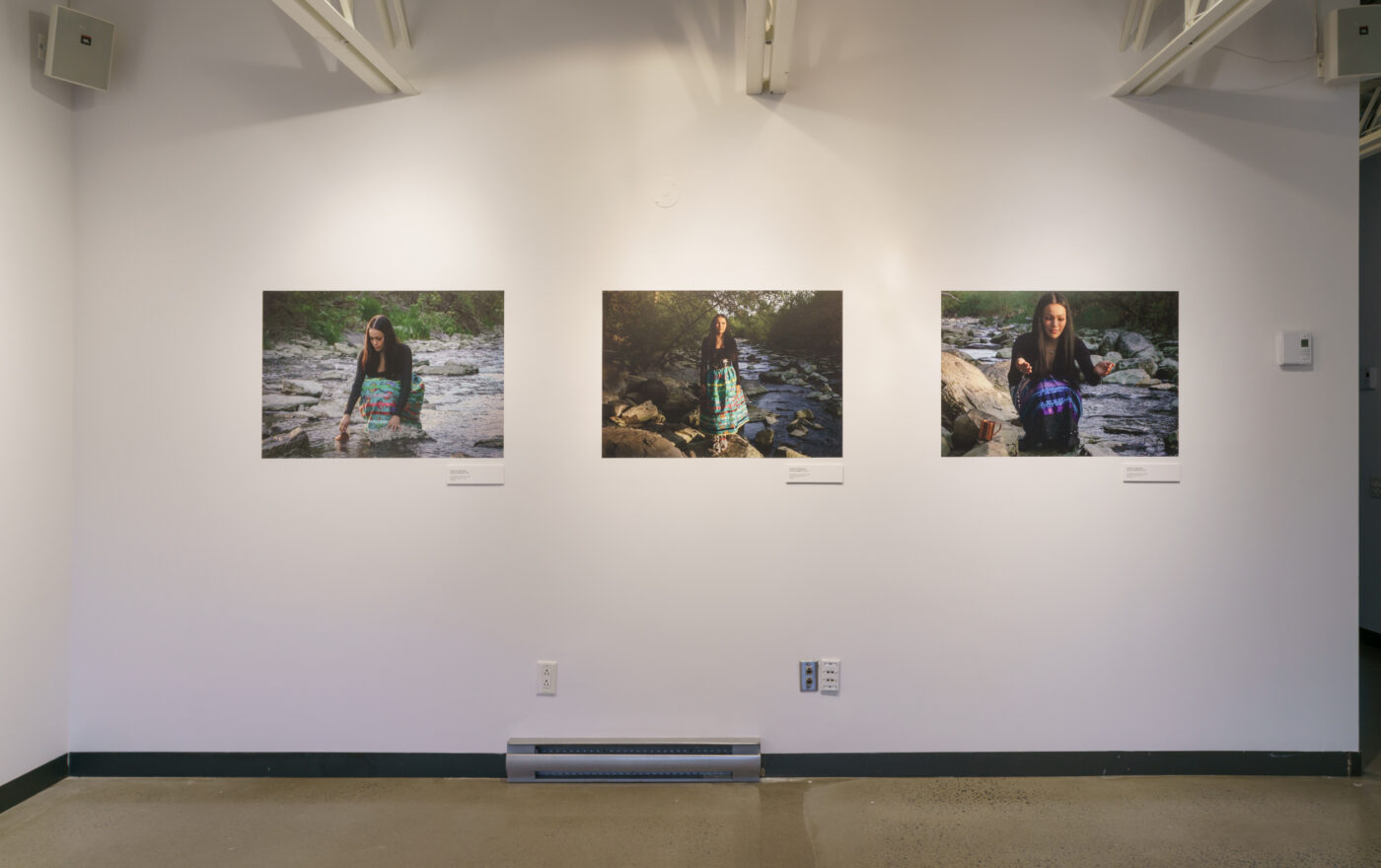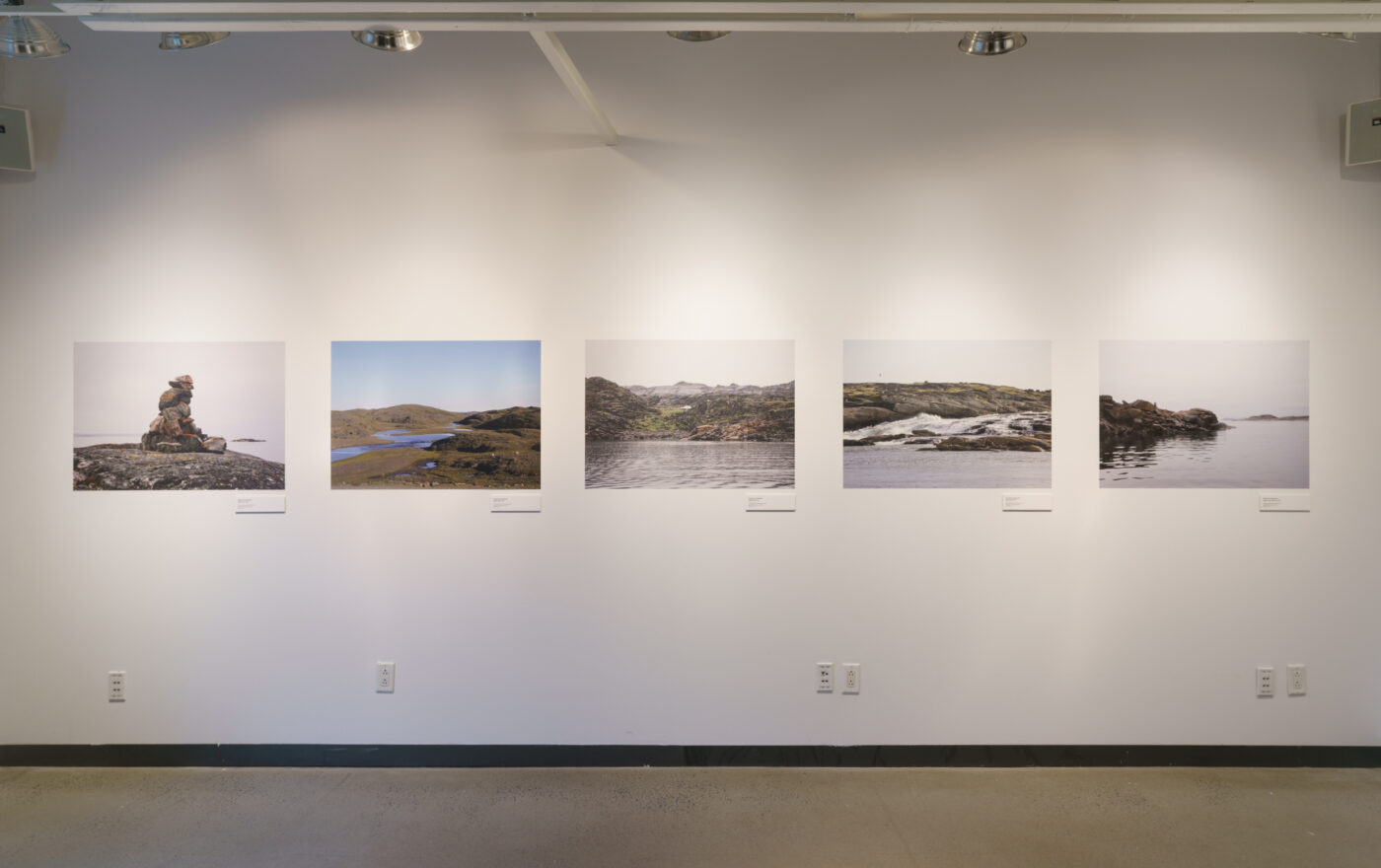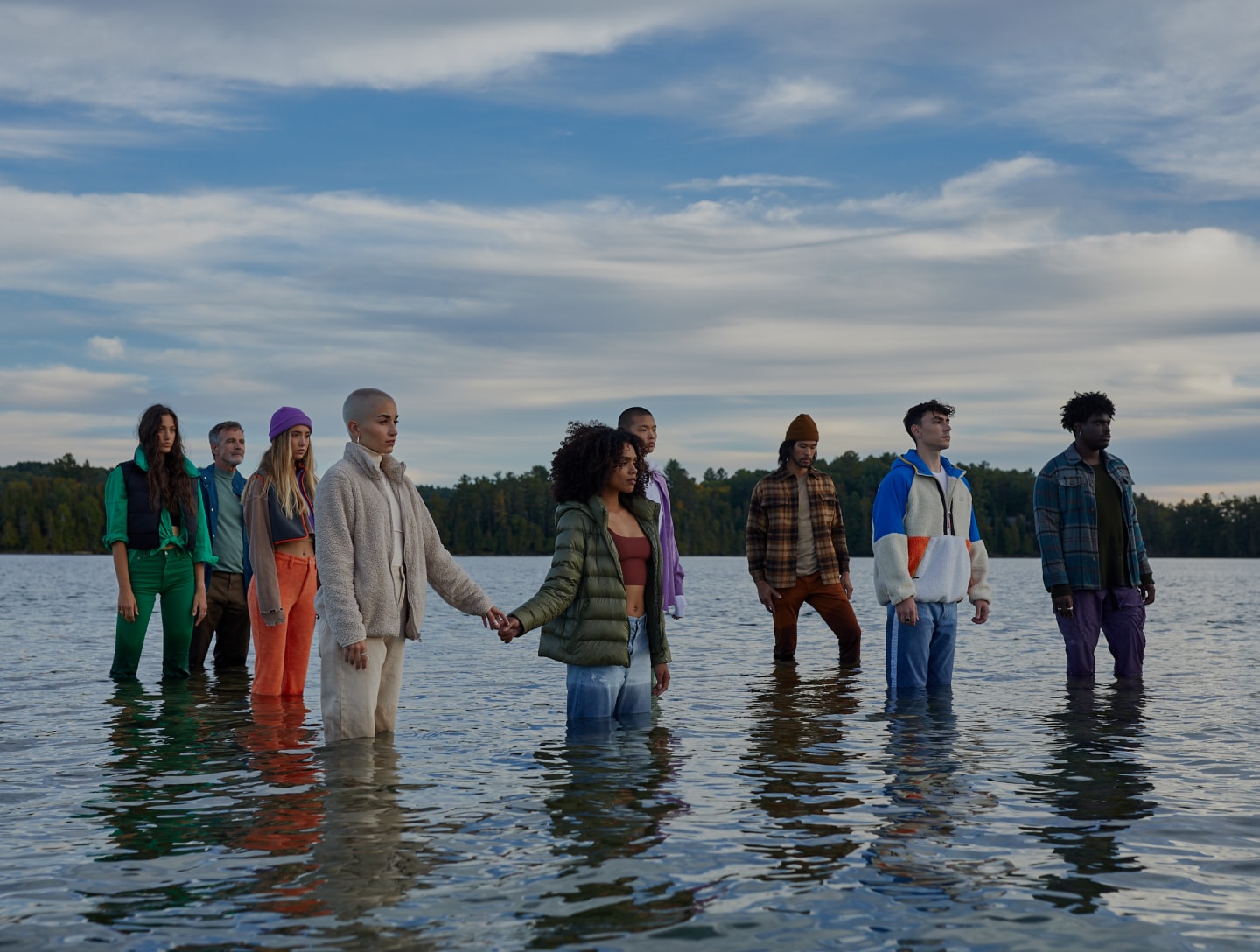 Exhibitions
at
Age of Union