Nature Seekers
(Trinidad)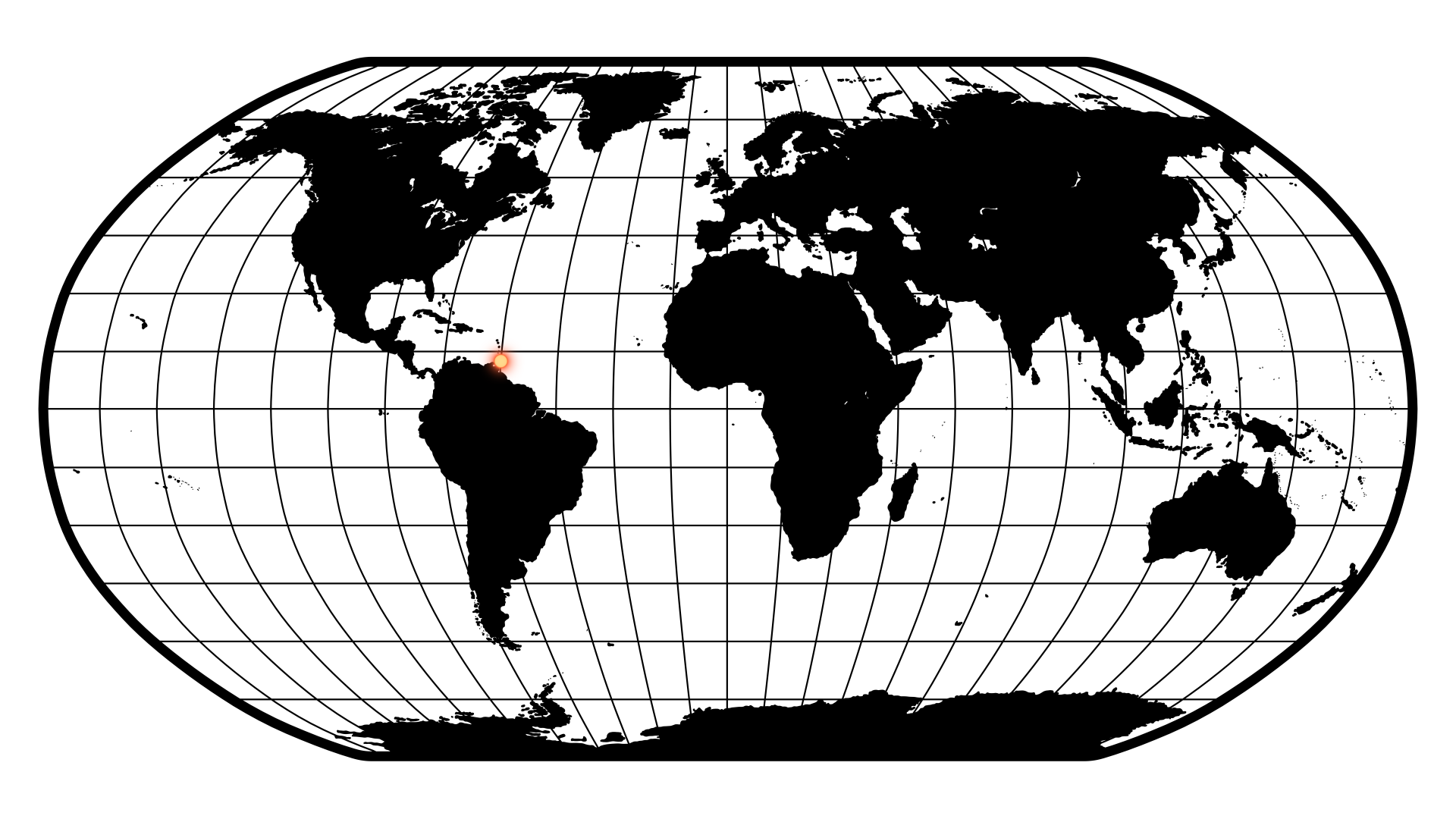 Founded in 1990 in Matura, Trinidad and Tobago, Nature Seekers is a non-profit organization working to protect and conserve wild flora and fauna by developing the natural and cultural resources of the community. Nature Seekers' vision is an environmentally friendly community empowered with the skills and training enabling us to work with each other, generating sustainable livelihood while protecting our natural resources.
Matura is located on the northeast coast of Trinidad and, like Grande Riviere, is best known as the place where the giant leatherneck turtles (dermochelys coriacea) lay their eggs between March and June every year. It is the site of one of the most important nesting beaches for the endangered leatherback turtles, enormous reptiles that can weigh a ton and dive deeper than many whales. Each year, more than 2,000 of these giants haul themselves onto Matura Beach to lay their eggs. It is currently most threatened by pollution and climate change side effects such as sargassum, providing the turtles to lay their eggs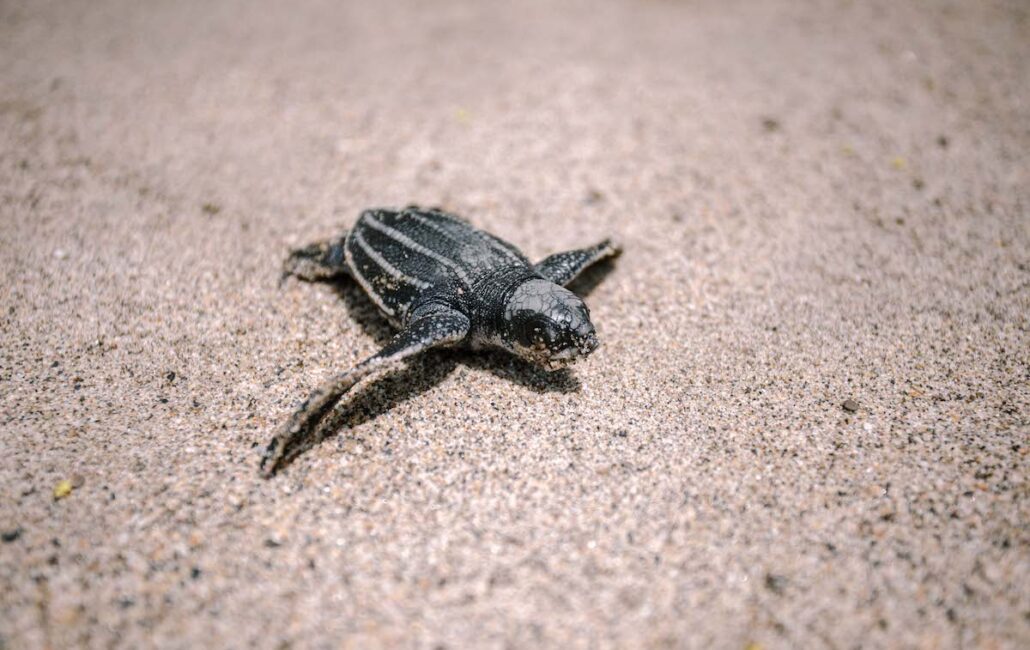 Nature Seekers' Work in Matura
Nature Seekers annually engages in sea turtle monitoring, protection, and data collection along the 8.8-kilometres-long Matura beach during turtle nesting season. From March to August, the beach can host over 200 turtles per night. It is one of the last remaining strongholds for the species in the world.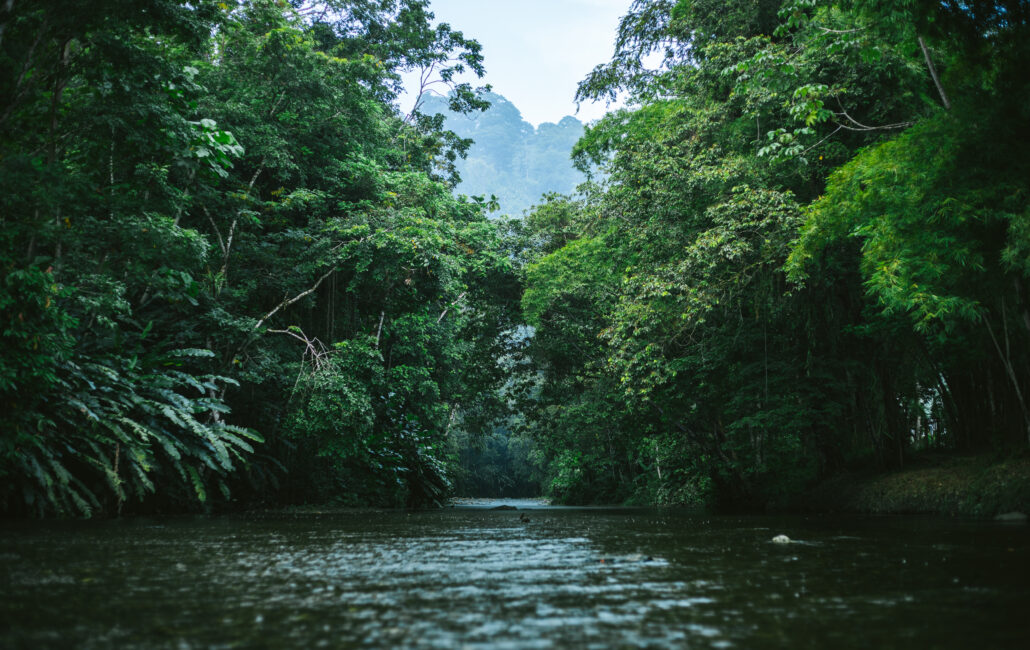 How Age of Union Is Helping
For 35 years, Nature Seekers has accomplished tremendous in shifting the mentality of the community to protect the Leatherback turtles; however, climate change is a threat that keeps them at risk of extinction. To tackle the issue, Age of Union has pledged USD$1.5 million over 5 years to Nature Seekers, helping the organization elaborate strategies to:
Patrol and protect the nesting site throughout the annual season to maintain or increase the survival rates of both adult and hatchling leatherback turtles.
Collect data during nesting season to better understand the physical health of the nesting population.
Understand the potential impacts of climate change on the turtle population at Matura and nesting site and create climate adaptation and/or mitigation plans
Design and deploy artificial hatcheries to promote the survival of at-risk nests and allow for the collection of new data sets
Increase community engagement and work towards providing opportunities for specific sustainable livelihood activities that align with conservation goals.
Matura Beach nesting turtle site at dawn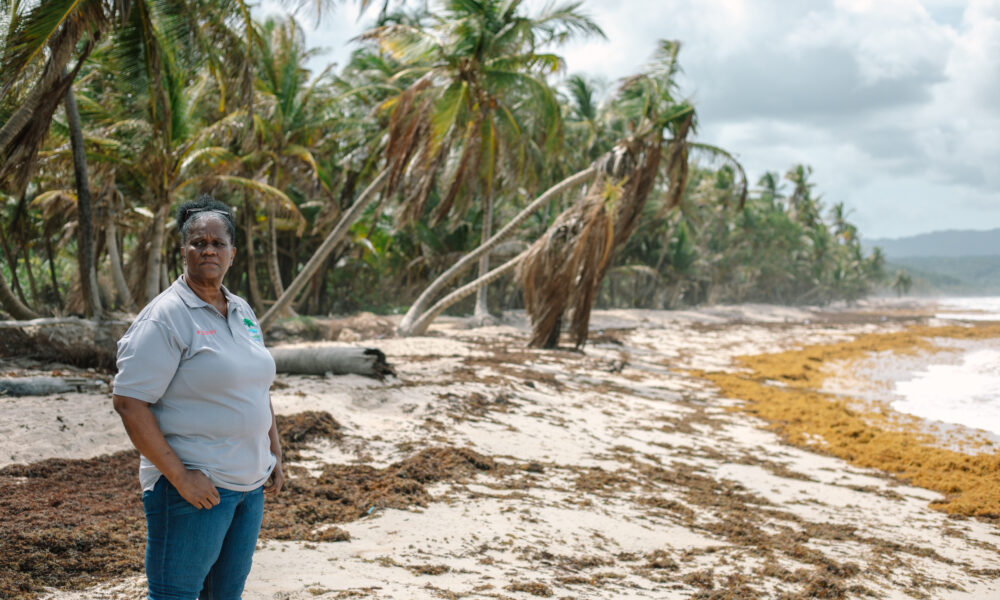 Suzan Lakhan Baptiste, Managing Director at Nature Seekers, visits Matura Beach.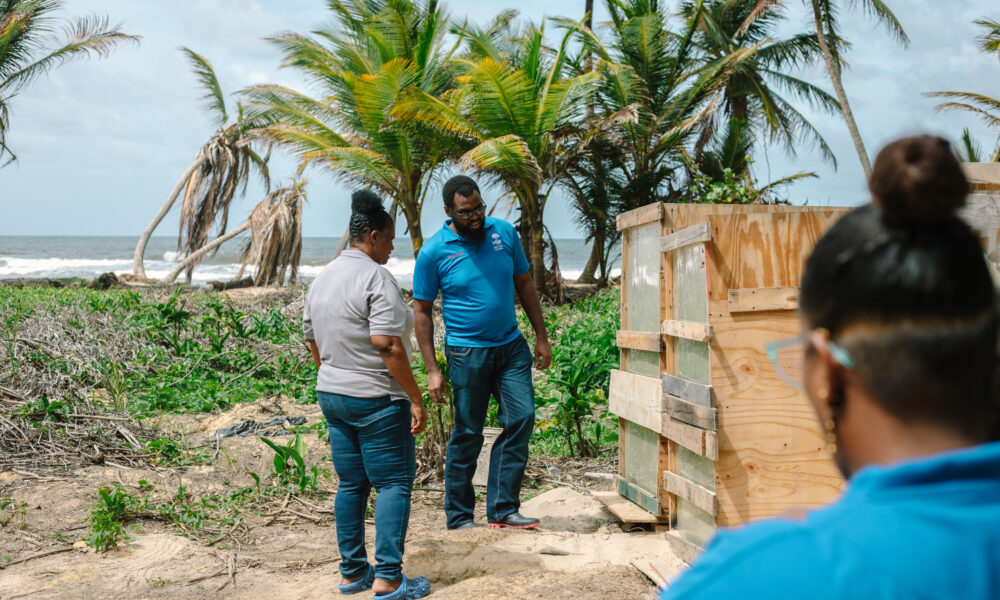 Suzan Lakhan Baptiste and Kyle Mitchell observe artificial hatcheries that aid in promoting the survival of at-risk nests and promoting the collection of new data sets.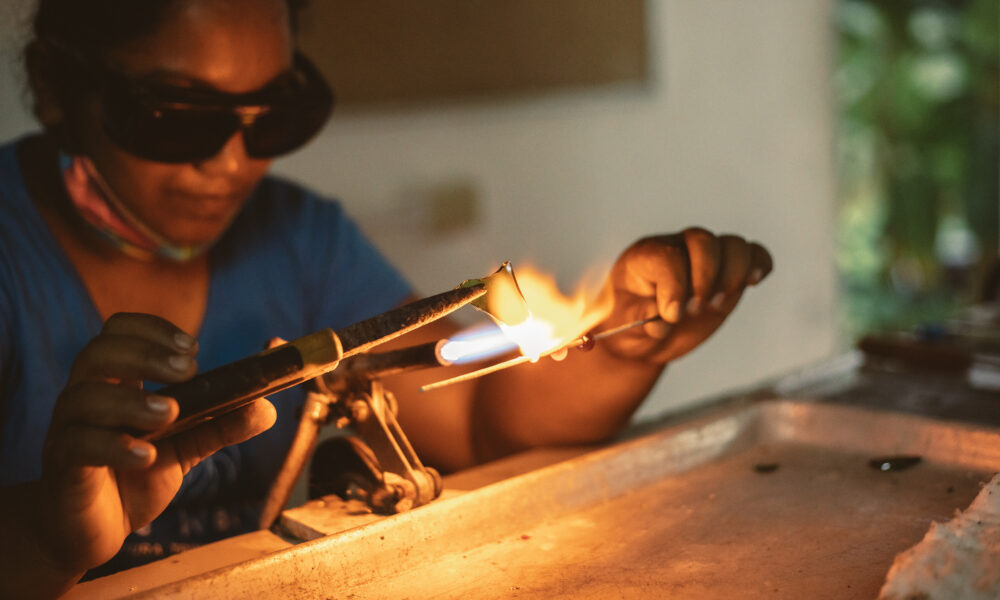 Woman creates beads for bracelets out of recycled glass bottles found on Matura Beach as part of community-focused Nature Seekers initiative.
More projects
Stories
of
change
and direct
action
from
the field