How Age of Union Showed Up at COP15
Article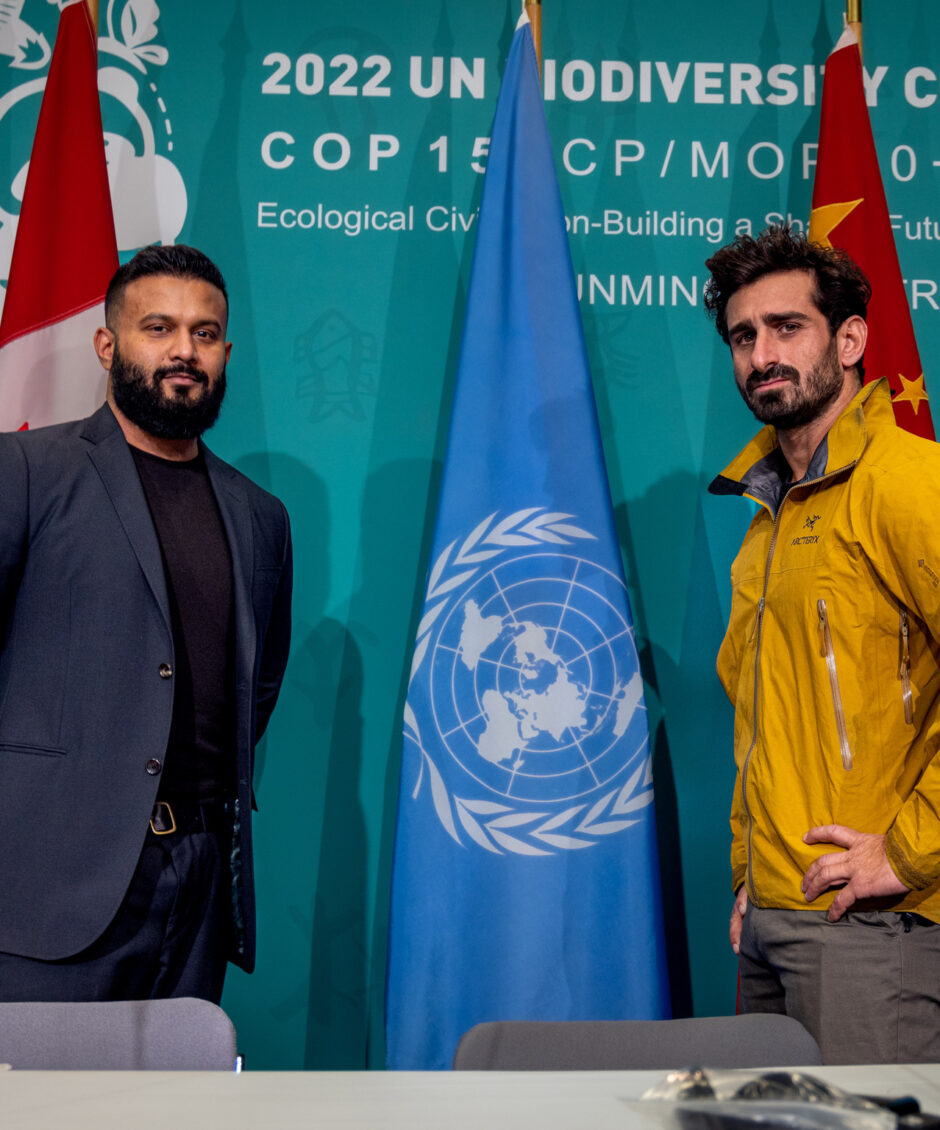 Here's what you need to know about Age of Union's impact at the 15th biennial United Nations Convention on Biological Diversity (CBD).
This year's COP15 convention is where delegates from 196 countries came together to protect biodiversity by discussing, collaborating, and negotiating targets to meet by 2030. The convention is imperative to maintaining worldwide efforts and staying on track to preserve the planet's biodiversity via the Global Biodiversity Framework (GBF).
As a non-profit environmental alliance, Age of Union was invited to participate and speak at multiple COP15 events. Here are the highlights: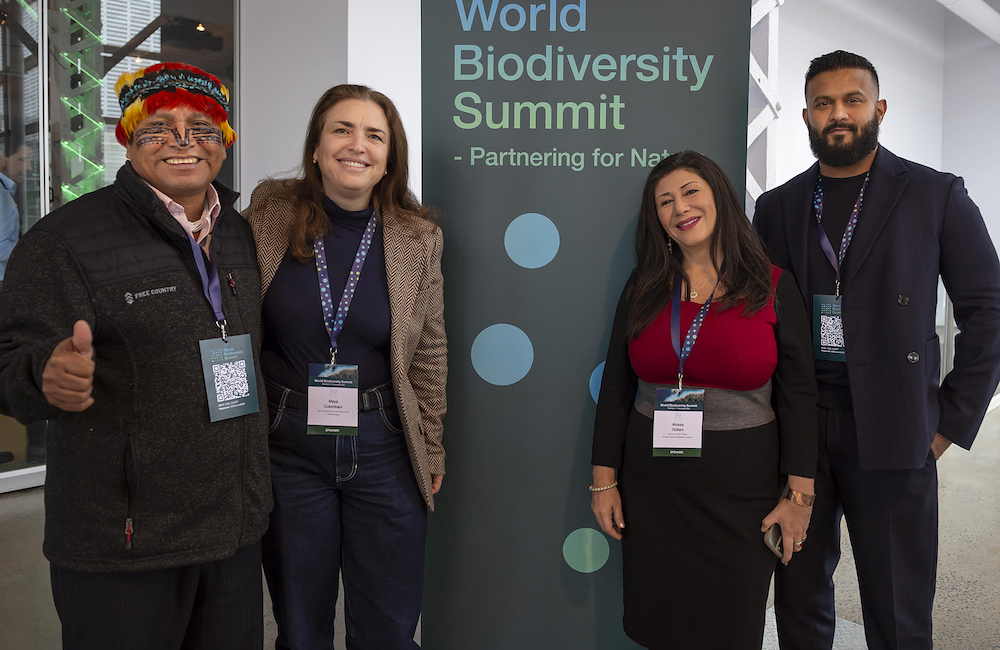 Dec. 11 — World Biodiversity Summit at COP15 — Biodiversity Solutions for All: Towards an Inclusive Nature-Positive Future
Age of Union Founder Dax Dasilva was a speaker on the World Biodiversity Panel at the World Biodiversity Summit, a parallel event to COP15, alongside Uyunkar Domingo Peas Nampichkai and Atossa Soltani — both from the Amazon Sacred Headwaters Initiative — and L'Oréal Canada Chief Sustainability and Human Rights Officer Maya Colombani. Together, the foursome discussed the importance of biodiversity from their varied areas of expertise.
Dasilva shared his perspective on how business owners can be changemakers to protect biodiversity by using a "start-up" mindset to take business risks in favour of the planet. He stressed the importance of Indigenous-led decision-making and action within conservation initiatives.
From an Indigenous perspective, Nampichkai spoke on the Amazon Sacred Headwaters Initiative's goals laid out in their Bioregional Plan 2030, which took leading elders from the Amazonian communities and world-class international scientists four years to develop. Nampichkai is the Achuar Indigenous Leader and Territories Coordinator on the project, which covers an 86-million-acre bioregion and is home to more than 600,000 people from 30 Indigenous nationalities.
Colombani spoke to the beauty company's proposed targets to reduce L'Oréal's environmental impact with goals set for 2030 on climate, water, biodiversity, and natural resources. Among the commitments outlined, the company pledged to ensure that 95% of formula ingredients be biobased and that 100% of bio-based ingredients come from sustainable sources. Colombani also highlighted the company's willingness to take action to restore one million hectares of degraded ecosystems.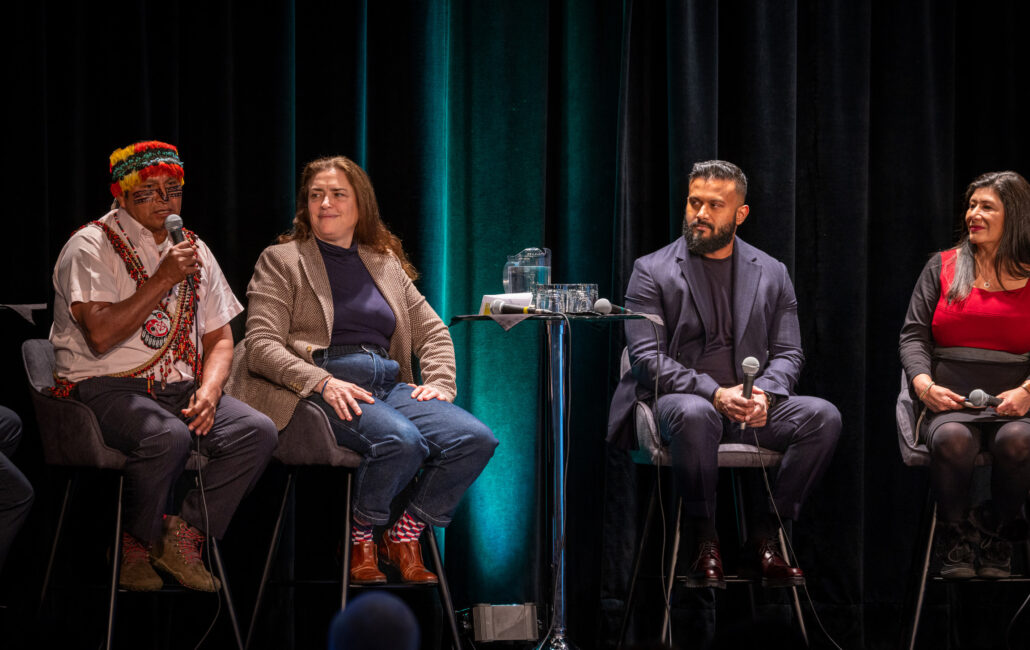 Dec . 12 — COP15 — Special Commitment Announcement on the Peruvian Amazon with Junglekeepers 
Held in the United Nations (UN) Press Briefing room at COP15, Dasilva held a press conference with Junglekeepers  Founder and Field Director Paul Rosolie to make a special announcement regarding Age of Union's commitment to Junglekeepers efforts to protect the Peruvian Amazon.
Junglekeepers is on the front lines of climate change in the 50,000-acre Las Piedras Amazon Sanctuary while advancing the local ranger program in what is known as Peru's official "biodiversity capital." The non-profit organization protects more than 30 Indigenous communities and a record number of threatened and endangered species by tackling their biggest threats: habitat loss, logging, illegal mining, and poaching. In 2021, Age of Union initially invested USD $625,000 in the cause.
At the press conference on Dec. 12, Dasilva announced a new pledge of USD $3.5 million to Junglekeepers over the next five years. This five-year plan includes acts of conservation such as securing threatened habitats, protecting endangered species, expanding their ranger program, and supporting local Indigenous communities committed to protecting their natural heritage.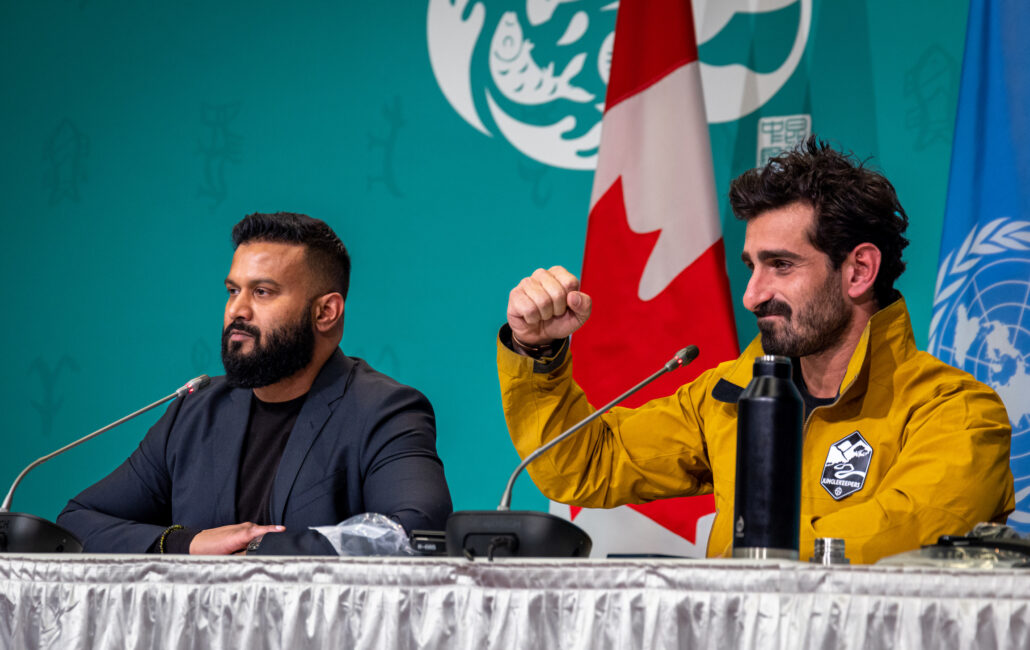 Dec. 13 — COP15 — Ambition Meets Action: Leadership Dialogue on Prioritising Biodiversity in Decision-Making
This panel featured C-suite representatives, namely: Age of Union Founder Dax Dasilva, L'Occitane Managing Director and Group Sustainability Officer Adrien Geiger, Veolia Canada CEO Anouk Trudel, Bank of China (Canada) President and CEO Jun Deng, Aviva (Canada) CEO Jason Storah, and CBD Executive Secretary Elizabeth Mrema.
The conversation revolved around the following question: What is each business doing to put biodiversity at the forefront of decision-making?
Together, panellists discussed how an ambitious GBF and an enabling environment are crucial conditions for scaled action and the successful achievement of the Global Goals and highlighted some exciting initiatives aiming at mobilizing resources for biodiversity in support of the GBF.
Dasilva spoke to the similarities and differences between leading tech start-up Lightspeed and pivoting to conservationist work with Age of Union, "we were giving [small business owners] the tools to reach their full potential…when I'm working with conservations and non-profit organizations, they're entrepreneurs, too."
Geiger,announced a new, innovative mechanism for nature-based solutions called the "Climate Fund for Nature." This €300 million fund will mobilize resources from the luxury fashion and beauty sectors to protect and restore nature.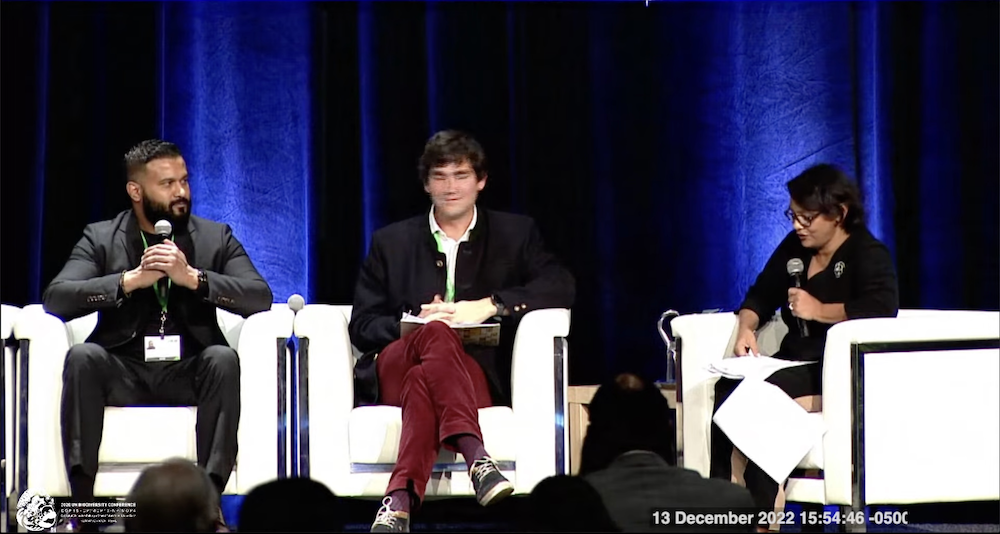 Article written by

Alexis Ramlall
Alexis is a freelance writer and journalist. As a recent graduate from the University of Toronto's Journalism program, what originally started as a career in writing jumpstarted an unexpected love for all things social. Now, she runs a content factory from her home in Toronto, Ontario.
More articles
America, News, Project

Expansion of Protected Forest and Wetland in Quebec Marks a Milestone in Collaborative Conservation
Read more about this article
News

The Jane Goodall Legacy Foundation Welcomes Dax Dasilva to its Council for Hope, Goodall and Dasilva Travel to the Brazilian Amazon to Explore Partnerships with Indigenous Communities
Read more about this article
Stories
of
change
and direct
action
from
the field