This Young Influencer Is Championing Wildlife Protection in Indonesia With His Family
Article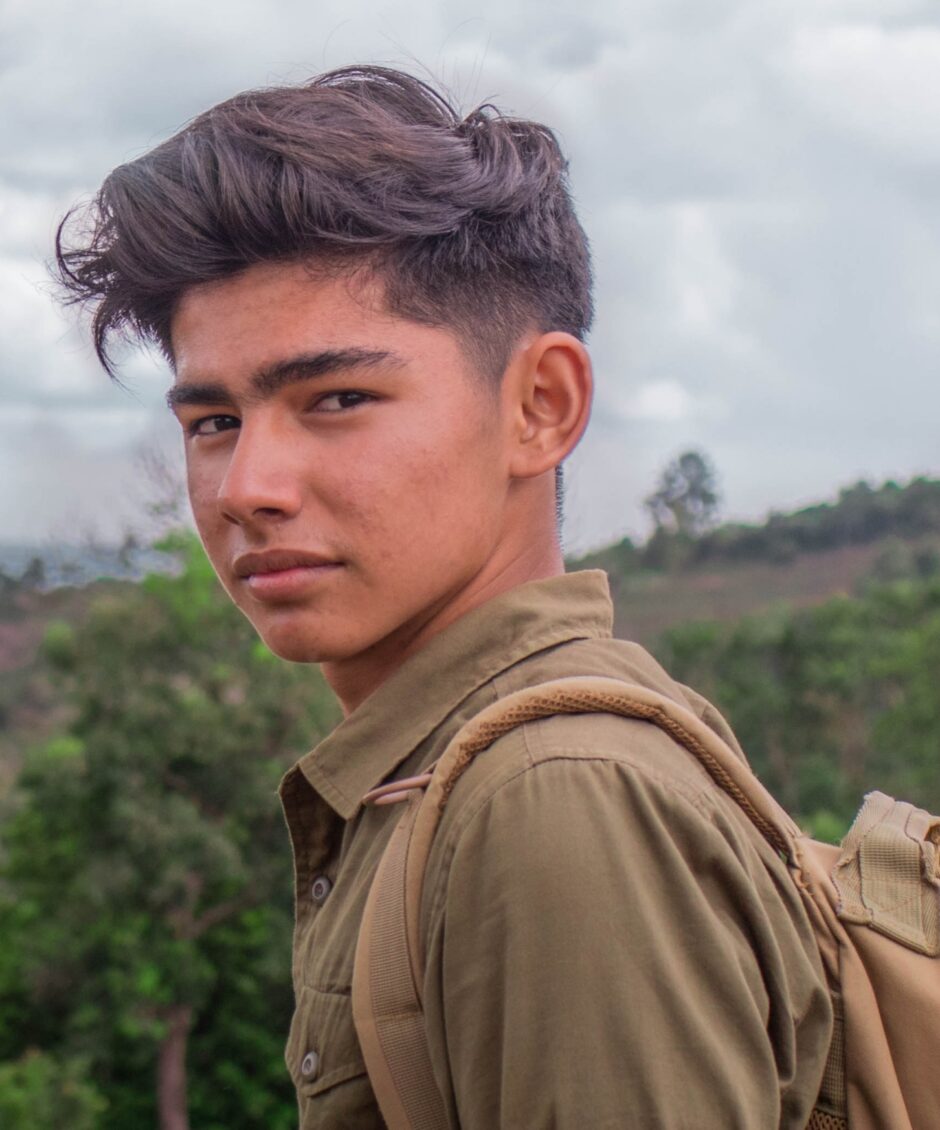 Age of Union spoke with 19-year-old social media influencer Andrew Kalaweit — eldest son of Chanee, founder of our partner project Kalaweit — about his experience growing up close to nature. The young conservationist spoke to the intergenerational efforts needed to preserve the Dulan forest and his hopes for the future of conservation efforts in the region.
In the face of mounting environmental challenges, the pressing need for all generations to play a role in conservation efforts has never been more urgent.
Enter social media influencer Andrew and his father Chanee (Aurélien Brûlé), who created Kalaweit, an organization working to protect the pristine habitats and the biodiversity of the Dulan forest in Indonesia.
Kalaweit is one of Age of Union's ten environmental conservation projects. In October, Age of Union pledged $1 million to the organization, expanding on its initial commitment of $100,000. The donation aims to support a range of efforts, including partnering with local villagers to prevent the exploitation of 1,500 hectares of forest by mining and palm oil industries, expanding an ongoing forest ranger program, and constructing efficient water units to combat forest fires. The funds will also go toward purchasing an aircraft for a protection plan against wildfires, logging, and poaching, as well as a reforestation program using aerial seedlings to improve the degraded forest.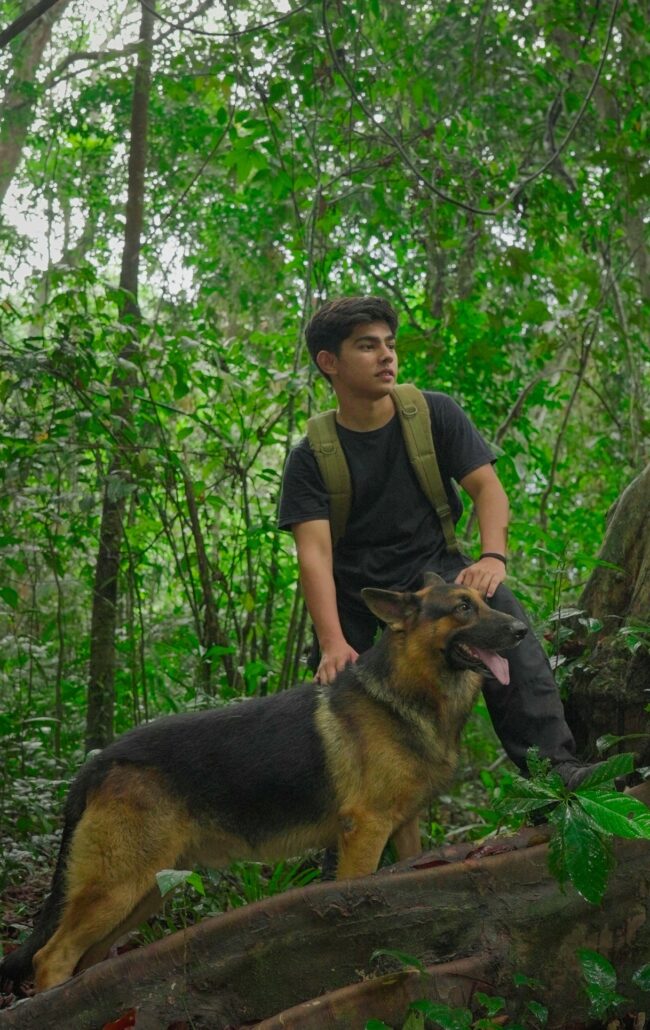 Born and raised in France, Kalaweit Founder Chanee has been passionate about helping gibbons since he was 12 — first in zoos, eventually leading him to Indonesia at 17, where he created the world's biggest gibbon protection centre. In 1998, he launched the Kalaweit to rescue gibbons and their habitats in Sumatra and Borneo. Today, besides his on-the-ground efforts, the activist spreads awareness about the importance of conservation through his YouTube channel, where he posts videos in Indonesian, French, and English.
His approach consists of preserving the balance of the ecosystem and collaborating with the local populations. The organization works hand-in-hand with the Butong village — which depends on the lake and the forest for its livelihood to protect the forest — and the Dayak community, which owns hundreds of small plots of land in the area.
Andrew, Chanee's eldest son, regularly appears in his father's videos. He can be seen helping his dad with various tasks, such as land monitoring with a paramotor. In addition to his on-the-ground conservation efforts, he's over 500,000 followers on Instagram and 2.5 million on YouTube, cementing his status as a noteworthy social media influencer.
On his channel, he regularly posts pictures of himself and his family, who, for the past five years, have been living in the lush Dulan forest, immersing themselves in the diverse wildlife that calls it home. This unique experience has allowed him to gain invaluable insights into sustainable living while coexisting with a myriad of native species, including gibbons, siamangs, bears, macaques, crocodiles, binturongs, and reptiles. 
"Since I was a little kid, I spent a lot of my time with my dad rescuing animals, going to the land forest to find orangutans together," Andrew told Age of Union. "I learned so much from him, especially with his 20 years experience in Borneo… I don't have to go through that step-by-step process he's been through."
As he and his family have immersed themselves in the diverse wildlife of the Dulan forest, the young advocate has gained insights into coexisting with native species. He notes that adapting to the environment without disturbing wildlife can be complicated but immensely rewarding.
"We've learned how to adapt to the environment [and] behave in a way that does not disturb the wildlife … It's complicated, but it's also fun to see monkeys in front of your house, living peacefully," he said.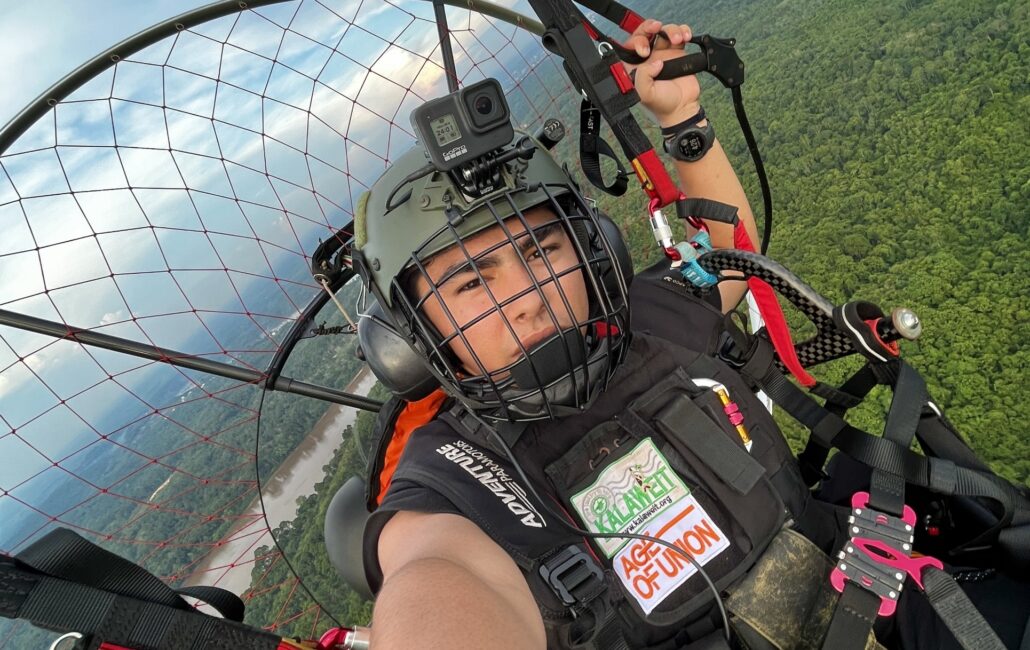 When asked about his favourite animal in the forest, Andrew's eyes light up with a passion for Borneo's famed orangutan. With unwavering dedication, the youth has accompanied his father on expeditions through the Dulan forest, tracking and observing the health and population of these iconic apes. Equipped with strategic camera traps, Andrew aims to learn more about the species living in the area.
"My favourite animal in the forest is the orangutan because they are smart, big, and strong — especially the dominant males. They are the [kings] of the jungle !" he said. "But there are a lot of unique animals in Borneo, especially in the Dulan forest. Recently, we captured a video in camera trap [of a] tarsier … It is really unique and cute."
Over the years, doing the work hasn't been without challenges — but these learnings have taught him the value of patience and persistence in advocating for environmental protection. Looking at his father and his constant fight for the environment in the past 20 years, Andrew acknowledges that this work has come with some difficulties: "When you try to save something, it's impossible not to have enemies."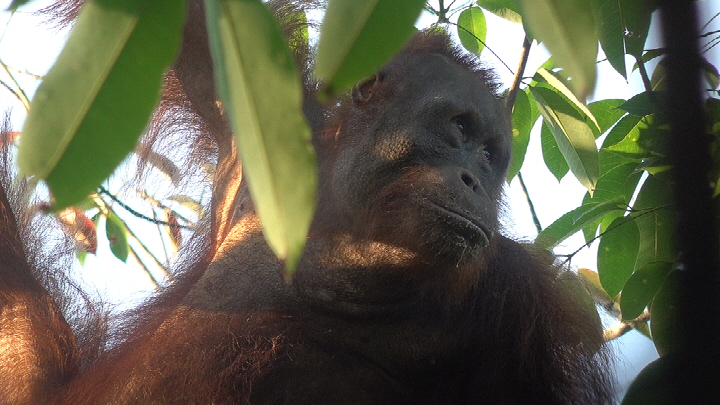 The enemies in question are the biggest threats to the land: palm oil companies and illegal coal miners. But with support from Age of Union, among other foundations and private donors, Kalaweit has been successful in facing these challenges one by one. 
Now the key question is how to motivate the next generation to continue protecting the environment. To that end, Andrew's social media platform has been a powerful tool for raising awareness about environmental conservation, inspiring young people to take action and get involved.
The same could be said about the conversations he has had with his friend circle, which have helped push the needle in the right direction. Often, he says, his friends living in the city lack knowledge about the actual situation on the ground — something he's hoping to help change.
"They don't really know what's happening — what's going on with deforestation, palm oil companies, and other things," Andrew said. "There [are] different mindsets between [us]. They ask a lot of questions to understand what's going on."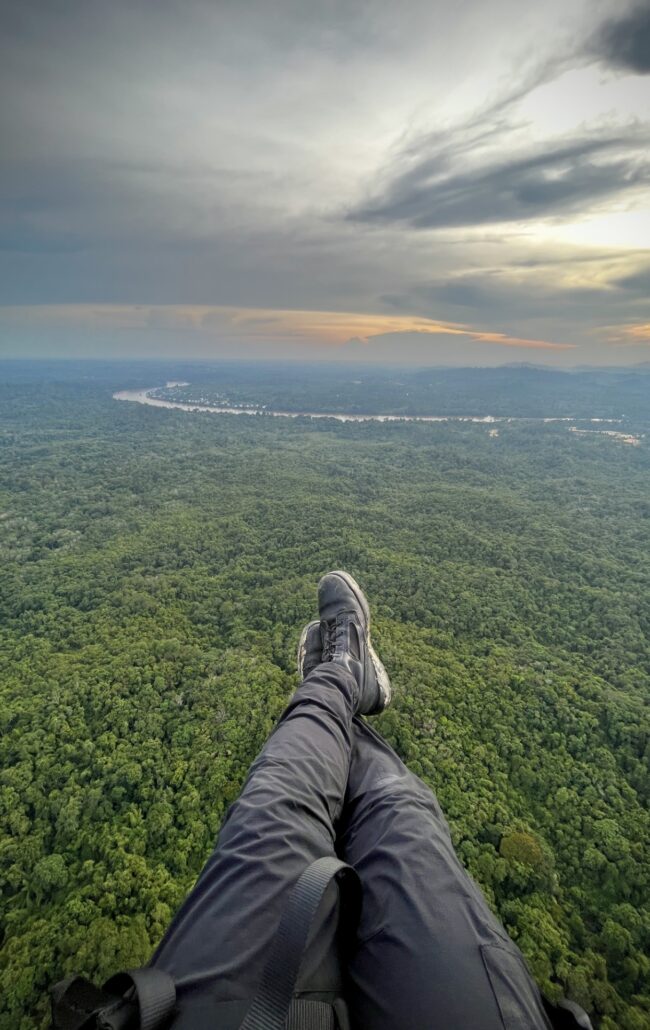 Looking ahead, Andrew's greatest aspiration is to attract more backing from younger individuals who represent the future of environmental activism. Having inherited a passion for environmentalism, he understands the significance of intergenerational cooperation in improving the world around us.
"There are a lot of challenges, but with all the support that we gain from social media, the village, [and] the Dayak," he said. "Hopefully, in the future, there [will be] a young generation willing to take action to do better for our environment. My hope [is that] the younger generation finds [a] way to be more concerned about nature."
The interview has been edited for clarity.
Credits
Images courtesy of Andrew Kalaweit
Article written by

Sarah El Gharib
More articles
America, News, Project

Nature Conservancy of Canada Protects iconic Baie-Saint-Paul Site With Age of Union Support
Read more about this article
News

Age of Union Joins Stand.earth in a Major Fundraising Campaign to Stop Old Growth Forest Logging in Western Canada
Read more about this article
Stories
of
change
and direct
action
from
the field