Age of Union Centre Announces New Fall-Winter Season Exhibits and Extended Hours
Article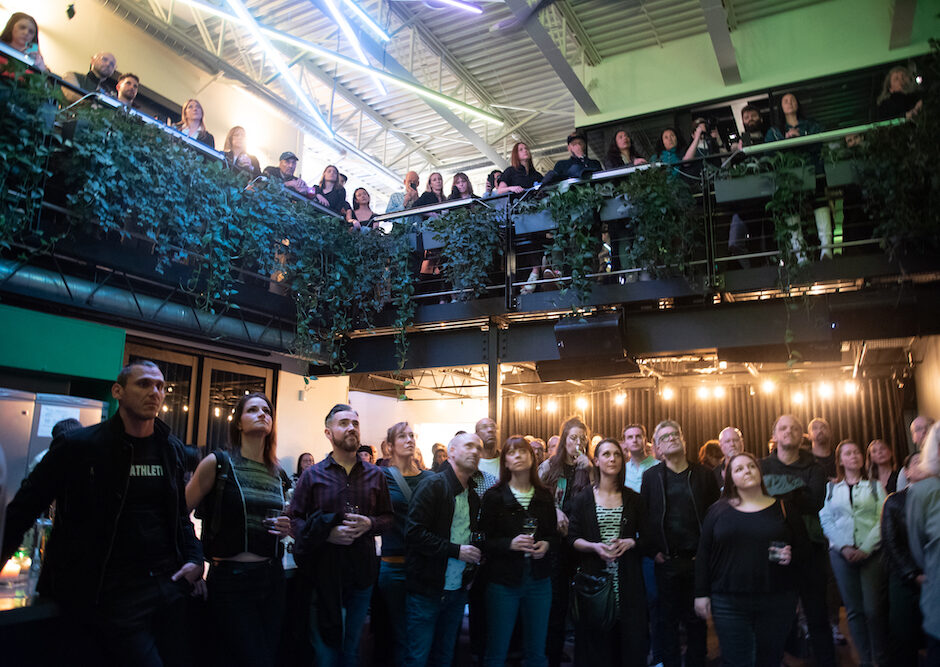 The Centre is primed for an exciting fall-winter season with new exhibits and extended hours, all kicking off at the upcoming season-opening event on Sept. 29, 6 p.m.
Author
Laetitia Dandavino-Tardif
The Age of Union Centre (initially named the Earth Centre) was inaugurated on April 22, 2022. To meet the needs of diverse audiences and to be more accessible, we are pleased to announce that the Age of Union Centre will now have weekly opening hours, offer a larger program of temporary exhibitions, conferences, and activities, as well as guided tours for schools, community or corporate groups.
The building, was open to the public once a month as part of recurring "Open Doors" events, during which visitors could visit immersive installations and temporary exhibitions and participate in conferences related to conservation and the arts. Through the hosting of various activities, this gathering place inspires one to learn, discover, and take action to protect biodiversity and ignite change toward a brighter future.
We are excited to welcome you to the Centre as part of this new chapter!
WHAT TO SEE?
The 12,000-square-foot Centre includes two floors of exhibitions, a projection room, immersive permanent installations, a multifunctional event space, and an outdoor space with a pool and gardens.
Three temporary exhibitions and a film from Sept. 29, 2023, to March 16, 2024:

Focused on Nature –

Hussain Aga Khan




Through Prince Hussain Aga Khan's passion for wildlife photography, the exhibition showcases the beauty and splendour of our oceans to raise awareness of the urgency and necessity to protect our natural heritage and resources. 

Looking to the Future

– Katherine Takpannie




Katherine Takpannie seeks to expose her Inuit worldview and tell stories of her people and the land through beautiful landscapes of the North, cultural stories, emotional connections, portraits, and experiences.

Là où se pose la lumière

– Mélanie O'Bomsawin




Videographer and new media artist Mélanie O'Bomsawin examines questions of identity, tradition, memory, and knowledge transmission through human relationships.

Child of the Ocean

– A film by Simone Piccoli




After a few years of working in the diving industry, Simone Piccoli created his own production company and devoted all her time to making films capturing the underwater world.
Seven permanent immersive installations: 
The Hive – Eden Creative Studio
Lava Cave – Aude Guivarc'h
Glacier Cave – Kelly Nunes
Écosystème Alpha – Aude Guivarc'h
Moon Room – Kelly Nunes
Earth Room – Nico Fonseca & Kelly Nunes
Sun Room – Kelly Nunes & Adam Hummel
UPCOMING ACTIVITIES AND CONFERENCES:
Vernissage Fall-Winter Season. Friday, Sept. 29, from 6 p.m. to 10 p.m.
Come to our season opening featuring the temporary exhibitions "Focused on Nature" by Hussain Aga Khan, "Looking to the Future" by Katherine Takpannie, and "Là où se pose la lumière" by Mélanie O'Bomsawin. At 7 p.m., Age of Union Founder Dax Dasilva, curator Adrian A. Stimson, and artists Katherine Takpannie and Mélanie O'Bomsawin will deliver speeches. The event is free and open to all.
Artist Talk with Katherine Takpannie and Adrian A. Stimson. Tuesday, Oct. 3, 2023, from 6 p.m. to 7:30 p.m.
Join us for a talk between artist Katherine Takpannie and curator Adrian A. Stimson who will discuss Takpannie's new exhibition "Looking to the Future." After the conversation, there will be a Q&A with the audience. The discussion will be in English. The event is free and open to all.
Fresque de la biodiversité. Saturday, Oct. 21, 2023, from 1 p.m. to 4 p.m.
Discover through a fun and collaborative workshop the systemic aspect of the erosion of biodiversity: what it is, what it allows, and what degrades it. In a group of 5-7 participants, you will have to recreate an ecosystem and discover the impacts of a disturbance, finding the links between the maps to understand what biodiversity is. The free activity will be given in French. Places are limited.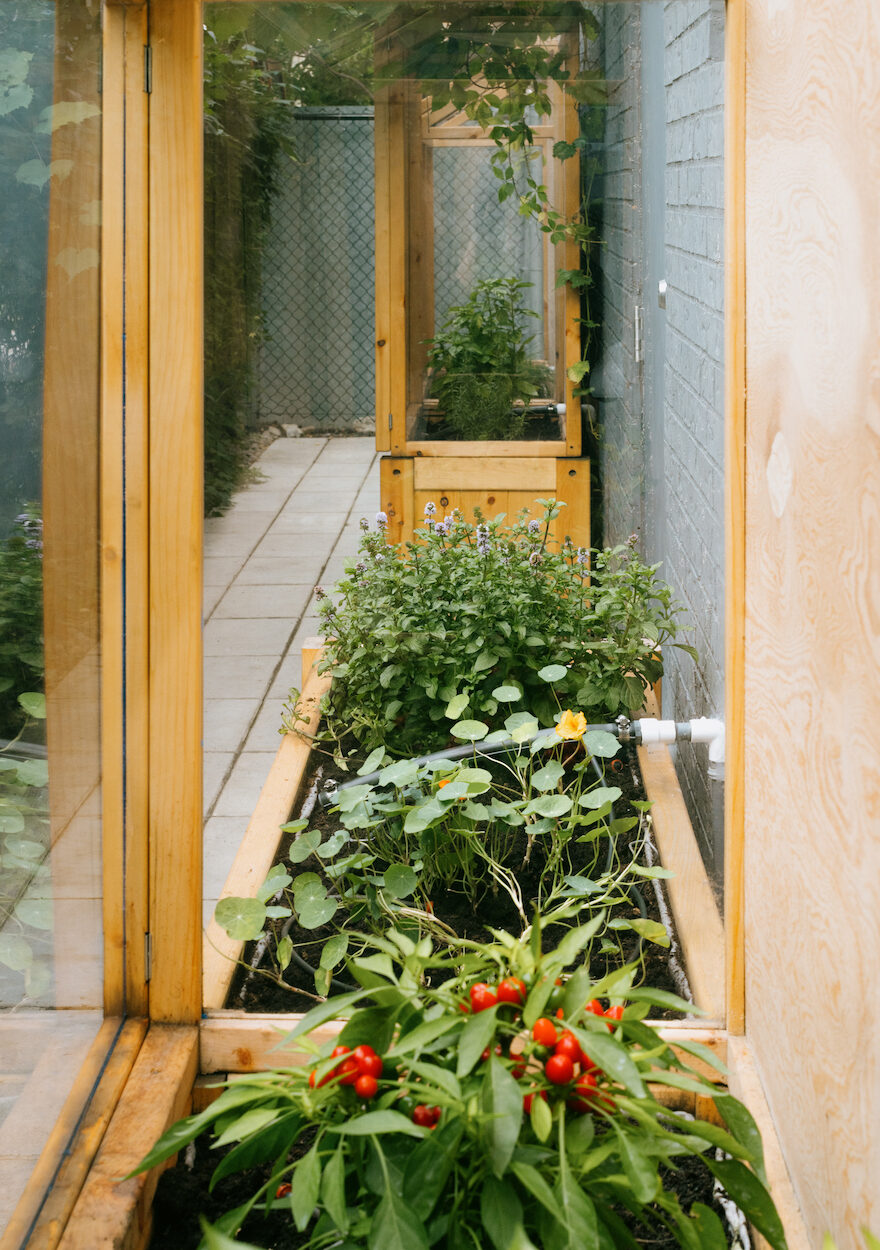 GENERAL INFORMATION
Opening Hours: Friday and Saturday, 11 a.m. to 5 p.m. (as of Friday, Oct. 6, 2023)

Admission Fees: 

$10 for adults

$8 for students and 65+

Free for children under 12

Free for Musées Montréal cardholders

Free the first Saturday of the month (Oct. 7, Nov. 4, Dec. 3)
Article written by

Laetitia Dandavino-Tardif
More articles
America, News, Project

Expansion of Protected Forest and Wetland in Quebec Marks a Milestone in Collaborative Conservation
Read more about this article
News

The Jane Goodall Legacy Foundation Welcomes Dax Dasilva to its Council for Hope, Goodall and Dasilva Travel to the Brazilian Amazon to Explore Partnerships with Indigenous Communities
Read more about this article
Stories
of
change
and direct
action
from
the field