Global Tech Leader and Environmentalist Dax Dasilva to Share His Expertise on the Importance of Conservation at COP15 in Montreal
Article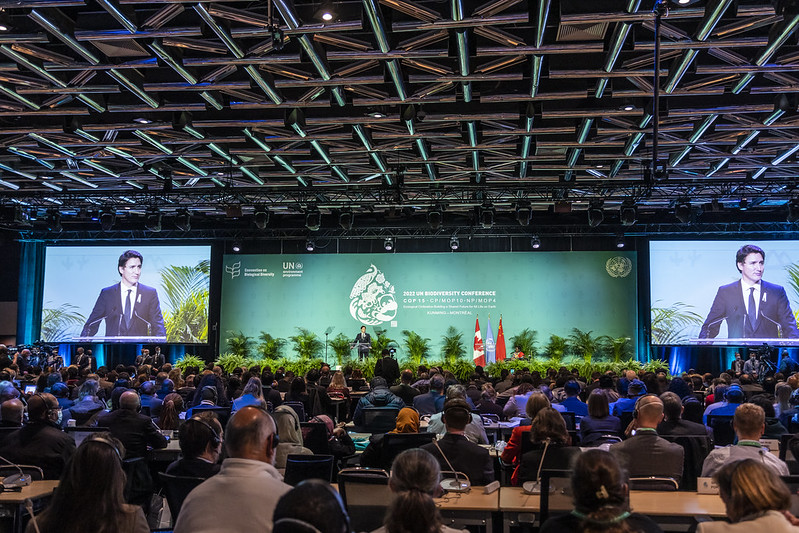 From Sunday, December 11 to Tuesday, Dec. 13, global tech leader and environmental activist Dax Dasilva will participate in two panels at the World Biodiversity Summit and the UN Biodiversity Conference COP15's Business and Biodiversity Forum. He will also host a press conference on Monday, Dec. 12, to announce the latest conservation commitment through his environmental alliance, Age of Union. 
The United Nations 15th Conference of the Parties (COP15) to the Convention on Biological Diversity (CBD) kicked off in Montreal on December 7, 2022, bringing together governments and changemakers from around the world to set new goals that will guide global action through 2030 to halt and reverse nature loss.
World Biodiversity Summit Panel –  Biodiversity Solutions for All: Towards an Inclusive Nature-Positive Future
WHAT: This World Biodiversity Summit panel will outline why meeting targets outlined in the new framework is essential, specifically looking at; Target 19 focuses on capacity building in the Global South, Target 20 on ensuring that decision-making is informed by Indigenous and traditional knowledges, and Target 21 on the "equitable and effective" inclusion of Indigenous and local peoples in biodiversity decision-making. Dax Dasilva and the other speakers will highlight solutions that work towards these targets. 
WHO:
Dax Dasilva

, Founder, Age of Union Alliance; Founder and Executive Chair, Lightspeed Commerce Inc. 

Maya Colombani

, Chief Sustainability and Human Rights Officer, L'Oréal Canada

Domingo Peas Nampichkai

, Indigenous Leader and Coordinator of Amazon Sacred Headwaters

Atossa Soltani

, Director of Global Strategy at Amazon Sacred Headwaters
WHEN: Sunday, Dec. 11, 2022 at 12:15 – 1:00 PM EST
WHERE: Montreal Science Centre, The Old Port of Montreal, 2 de la Commune St W, Montreal, Quebec H2Y 4B2
Registration for in-person attendance (select "Media" for Type of Stakeholder):
https://www.worldbiodiversitysummit.org/montreal-in-person-registration
Registration for online streaming:
https://www.worldbiodiversitysummit.org/montreal-digital-registration
Age of Union Press Conference to Announce New Conservation Project with Junglekeepers
WHAT: At COP15's Business and Biodiversity Forum, Age of Union Alliance, led by Dasilva, will host a press conference to announce a major pledge to Junglekeepers over five years. As one of the alliance's first environmental NGO partners, Junglekeepers works to protect the Las Piedras River located in the Peruvian "capital of biodiversity" Madre de Dios, in southeastern Peru. As part of the Amazon Basin, this area hosts a pristine rainforest with some of the world's most rich and complex biodiverse ecosystems. This will expand Age of Union's 2021 investment and allow Junglekeepers to create a protected corridor along the river in partnership with other local conservationists and indigenous communities.
WHO: 
Live speaking remarks from Dax Dasilva,

Founder, Age of Union Alliance; Founder and Executive Chair, Lightspeed Commerce Inc.

Video comments Paul Rosolie,

Founder and Field Director, Junglekeepers
WHEN: Monday, Dec. 12, 2022 at 2:00 – 2:30 PM EST
WHERE: Media Center on the 2nd floor in room 220D, Montreal Convention Centre (Palais des Congrès de Montréal), 1001 Pl. Jean-Paul-Riopelle, Montréal, QC H2Z 1H5 *Please note only accredited media can attend in person. Unaccredited media are welcome to watch the live webcast through this link: https://www.youtube.com/@cbd-live9013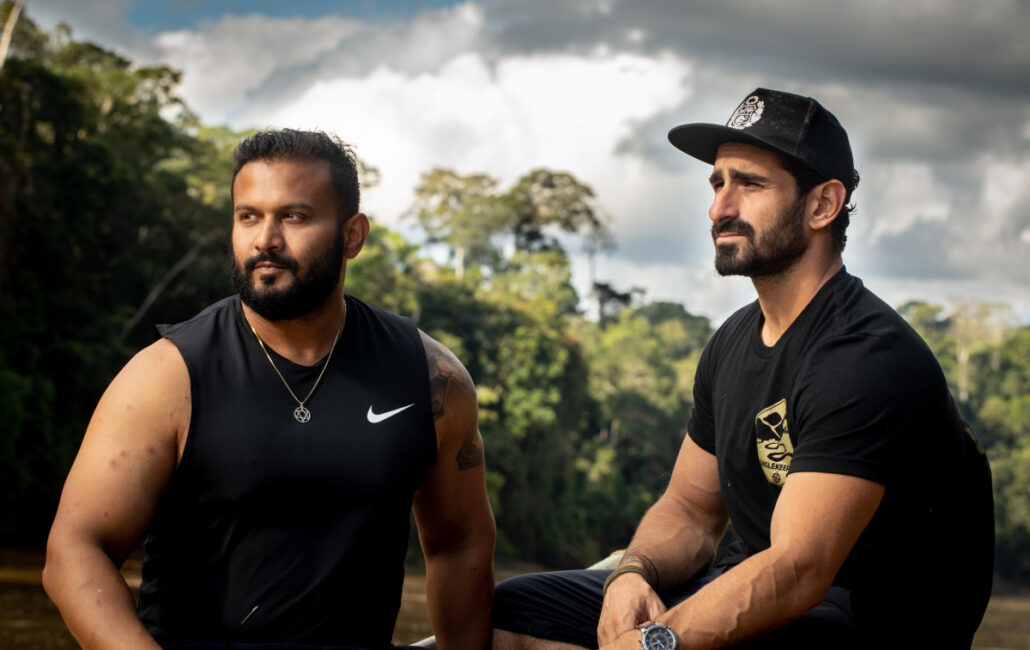 UN Biodiversity Conference COP15's Business and Biodiversity Forum Panel – Leadership dialogue: Ambition meets action
WHAT: Dax Dasilva will join the COP15 Business and Biodiversity Forum closing panel featuring c-suite representatives actively pushing to put biodiversity at the forefront of decision-making. Discussions will focus on how an ambitious global biodiversity framework and an enabling government are crucial conditions for scaled action and the successful achievement of global goals, as well as highlighting exciting initiatives aimed at mobilizing resources for biodiversity in support of the framework. 
WHO: 
Dax Dasilva

, Founder, Age of Union Alliance; Founder and Executive Chair, Lightspeed Commerce Inc.

Adrien Geiger

, Managing Director, L'Occitane Provence and Group Sustainability Officer L'Occitane

Anouk Trudel

, CEO, Veolia Canada

Jun Deng

, President and CEO, Bank of China (Canada)

An Verhulst-Santos

, President and CEO, L'Oréal Canada (tbc)

Peter Harrison

, CEO, Schroders (tbc)

Elizabeth Mrema

, Executive Secretary of the CBD

Jyoti Mathur-Filipp

, Executive Secretary, Secretariat of the INC for Plastics Pollution
WHEN: Tuesday Dec. 13, 2022 at 2:30 – 4:00 PM EST (or potentially 3:00 – 4:30 PM EST)
WHERE: Montreal Convention Centre (Palais des Congrès de Montréal), 1001 Pl. Jean-Paul-Riopelle, Montréal, QC H2Z 1H5
* Please note only accredited media can attend in person. Unaccredited media are welcome to watch the live webcast through this live link: https://www.youtube.com/@cbd-live9013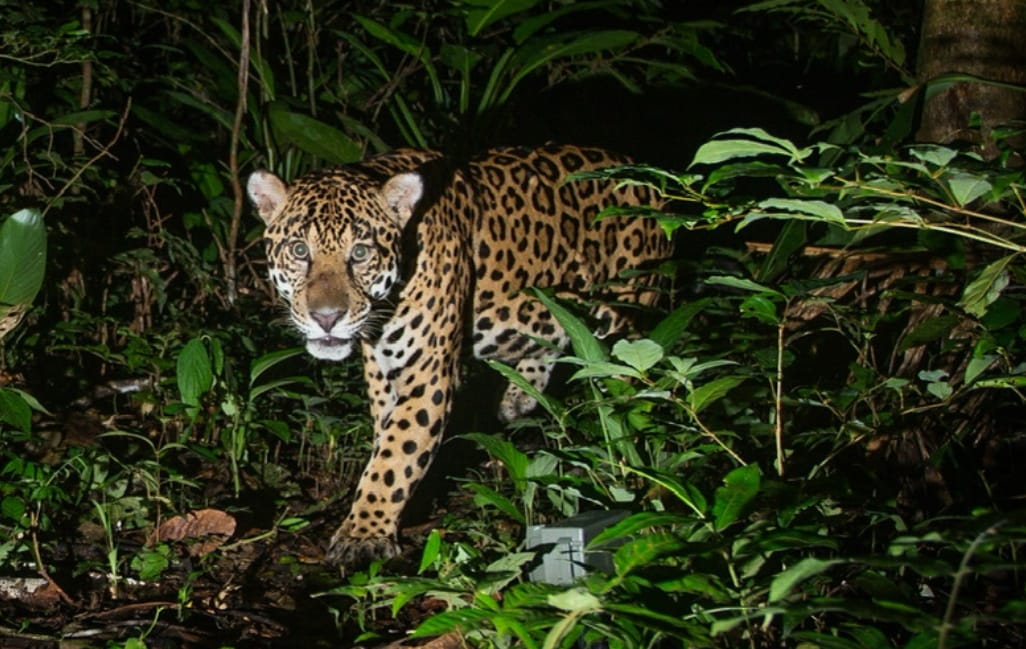 FOR ALL MEDIA INQUIRIES, PLEASE CONTACT: VICTORIA BAKER AT [email protected], 416-726-8002
About Age of Union Alliance
Age of Union is a non-profit environmental alliance that supports and makes visible a global community of changemakers working on the ground to protect the planet's threatened species and ecosystems. Launched in October 2021 by tech leader and environmental activist Dax Dasilva in Montreal, Canada with an initial $40 million pledge, Age of Union seeks to ignite a flame within every person through conservation efforts that solve critical environmental challenges around the world and inspire high-impact change by showing the positive impact that every individual can make.

For more information, please visit: AgeofUnion.com

On social media: Facebook, Instagram, YouTube, and Twitter   
Credits
Header photo: UN Biodiversity
More articles
America, News, Project

Expansion of Protected Forest and Wetland in Quebec Marks a Milestone in Collaborative Conservation
Read more about this article
News

The Jane Goodall Legacy Foundation Welcomes Dax Dasilva to its Council for Hope, Goodall and Dasilva Travel to the Brazilian Amazon to Explore Partnerships with Indigenous Communities
Read more about this article
Stories
of
change
and direct
action
from
the field