Age of Union Founder Dax Dasilva Exchanges Insights with Climate Leaders in Montreal
Article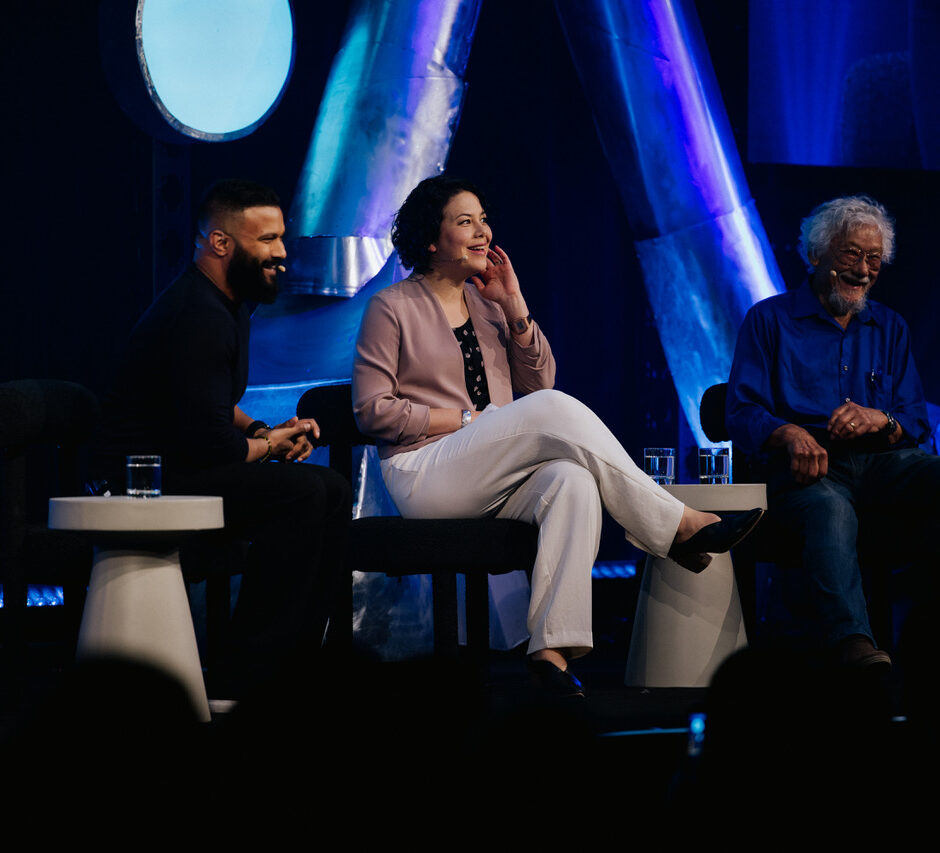 Age of Union's founder Dax Dasilva recently participated in multiple climate advocacy events in Montreal to learn about burgeoning technologies, strategize on future collaborations, and advocate for the environment. 
On May 24, Dasilva sat down with Andreanne Grimard of the investment firm Colibri Catalyst to discuss how philanthropy can propel the global transition to a sustainable and just economy. Dasilva touched on the importance of celebrating conservation wins to generate hope, sustainable trends in the tech industry, and his plans to end the clear-cutting of old-growth forests in British Columbia. 
"There's hope," Dasilva said. "Where there is action, there is hope."
Dasilva also spoke about how scalability is crucial to conservation as countries work to protect 30% of the world's oceans and land environments by 2030. 
The discussion was part of the Quebec Climate Solutions Festival, which grew out of the Israeli-based Climate Solutions Prize. The festival revolved around $300,000 in prizes awarded to five innovators and entrepreneurs.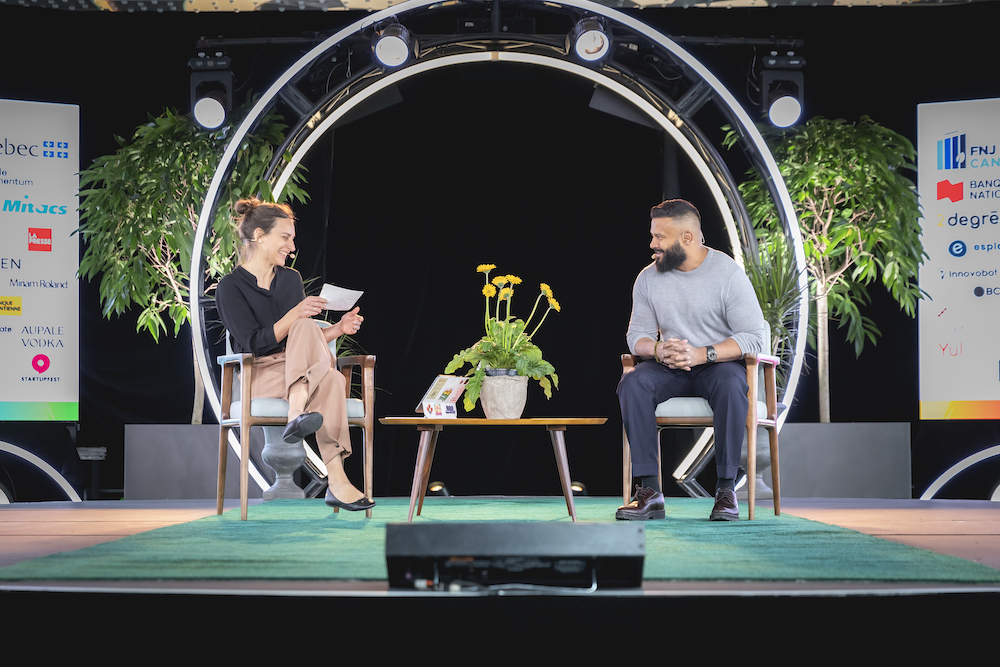 A $100,000 start-up prize went to Jennifer Côté, the co-founder and CEO of Opalia, a company that seeks to artificially develop cow milk, while a $60,000 breakthrough research prize went to Philip Raphals and Charles Kiyanda of NovoPower International Inc., a Montreal-based startup that focuses on recycling heat generated from data centers to minimize energy and water use. The remaining prizes went to researchers who are trying to improve energy storage. 
The excitement and optimism surrounding these endeavours carried over into C2 Montreal, where Dasilva led a panel discussion featuring David and Severn Cullis-Suzuki who shared wisdom from their experience working on the frontlines of the climate justice movement over the past several decades. 
During the panel, Dasilva outlined the 10 grassroots projects that Age of Union supports, from Nature Seekers in Trinidad to the Kenauk Institute in Canada, and noted how art — in the form of documentary film, short-form video on social media, and immersive installations at the Age of Union Earth Centre — has helped Age of Union reach and engage individuals in the conservation conversation.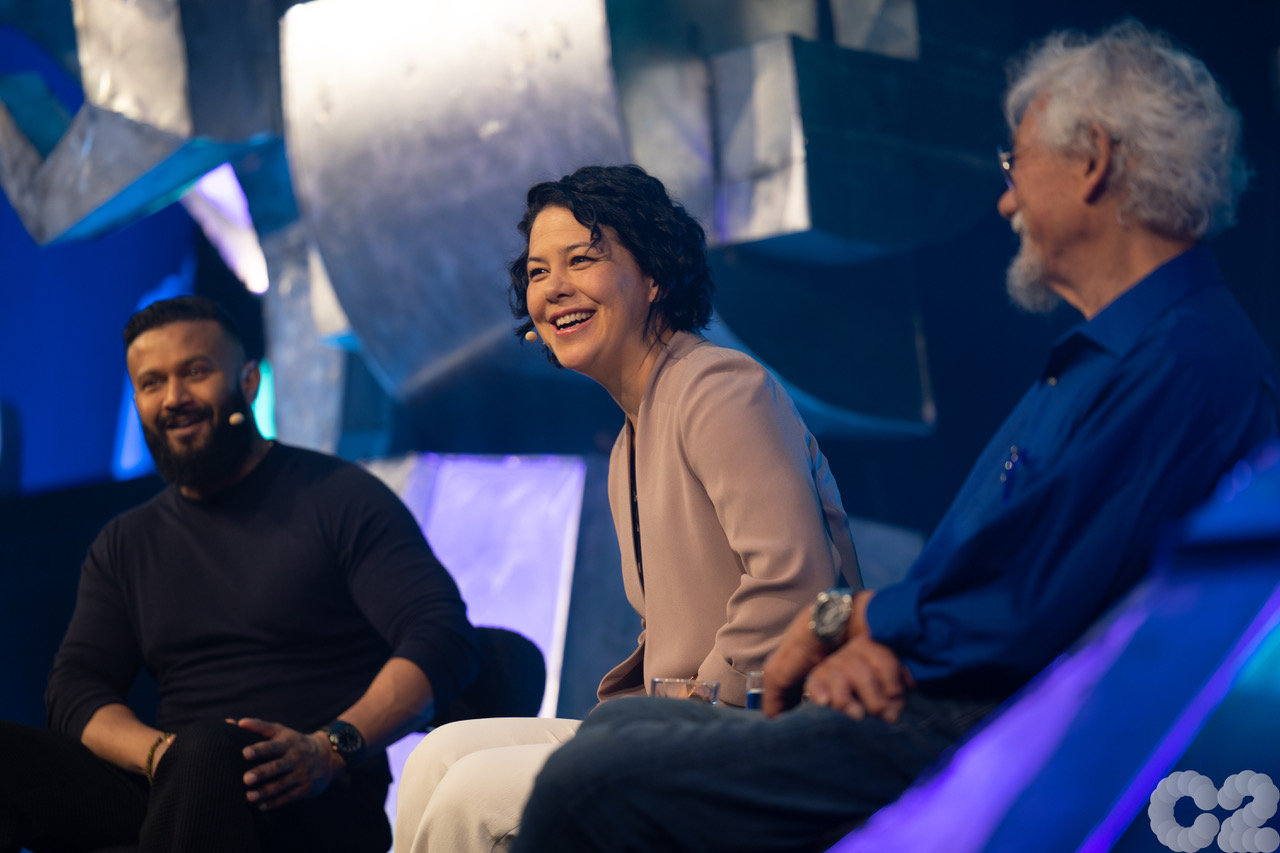 "The beauty of humanity is our creativity," he said. "Art has this unique special ability to break boundaries between different groups of people. Art is able to reach people beyond the environmentalists who are already converted."
David Suzuki and Severn Cullis-Suzuki said that our ability to achieve a just transition depends on how well we trust in science, follow Indigenous and youth leaders, and change our habits and priorities at the local and global levels. Both of them emphasized how countries must end the supremacy of fossil fuels, which continue to account for roughly 80% of the world's energy production. Nature-based solutions will be key, they said, in protecting wildlife and sequestering the excess emissions that linger in the atmosphere.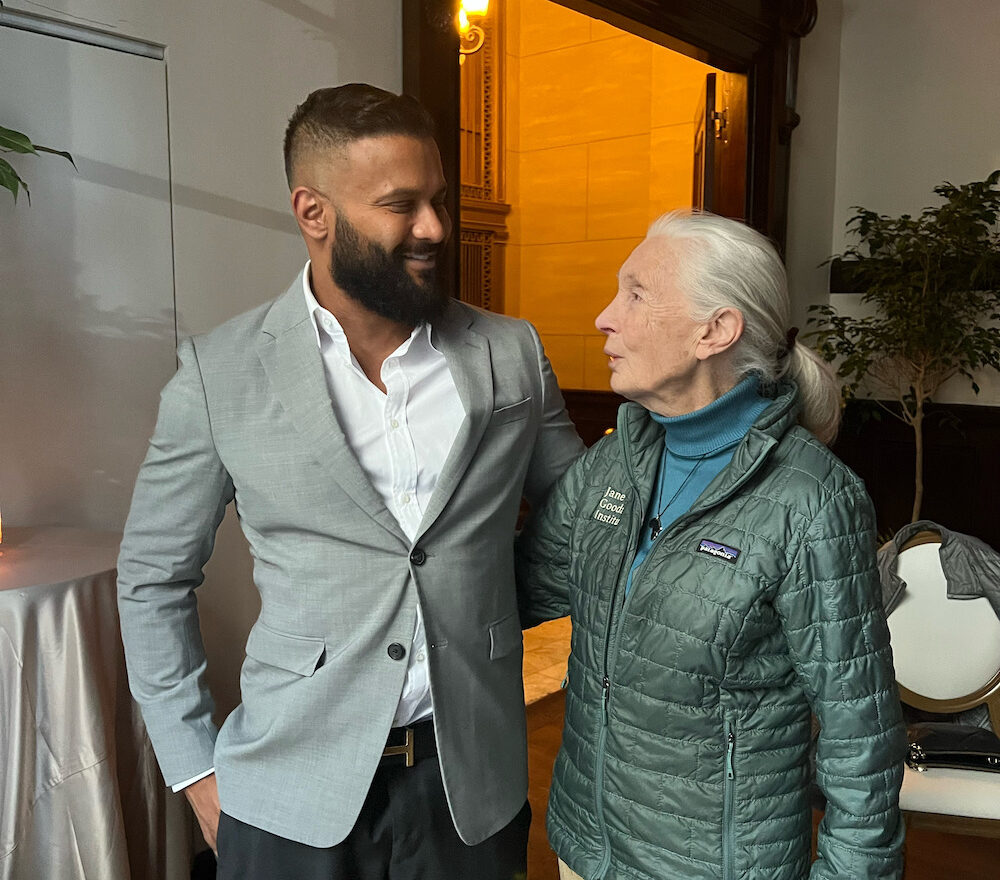 "We are already changing the climate," Severn Cullis-Suzuki said. "It's up to us to make it a positive change. When you take away consumerism and consumption, you still have art, culture, and community."
In addition to these insightful discussions, Age of Union also supported The David Suzuki Foundation during a fundraiser that was held on May 25, featuring climate leaders like Jane Goodall and Autumn Peltier. Dasilva had an inspiring conversation with Goodall as the pair exchanged insights on nature, spirituality, and the importance of involving youth in the environmental movement. The world-renowned primatologist talked about her youth leadership program Roots and Shoots and ways to get involved. You can find out more about it here.
Credits
Cover: Jimmy Hamelin
Photo 1: Jason Trott
Photo 2 & 3: Jimmy Hamelin
Article written by

Joe McCarthy
Joe McCarthy is a writer based in Brooklyn who specializes in global politics, climate action, and pop culture.
More articles
America, News, Project

Nature Conservancy of Canada Protects iconic Baie-Saint-Paul Site With Age of Union Support
Read more about this article
News

Age of Union Joins Stand.earth in a Major Fundraising Campaign to Stop Old Growth Forest Logging in Western Canada
Read more about this article
Stories
of
change
and direct
action
from
the field